How will you be making your order?
One or multiple copies
of one design
More than one design
on a page
Stick-On Clothing Labels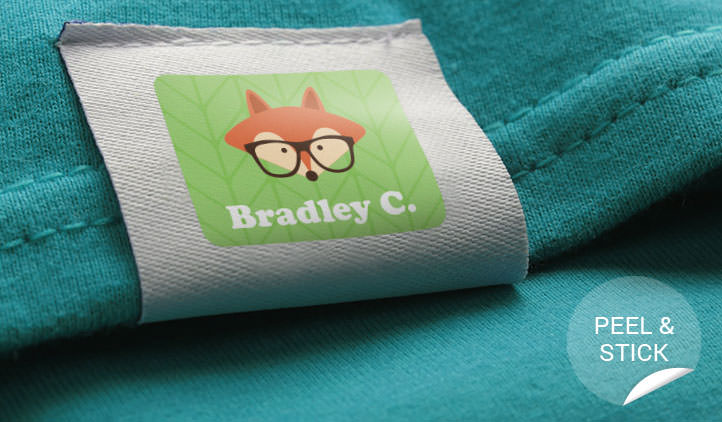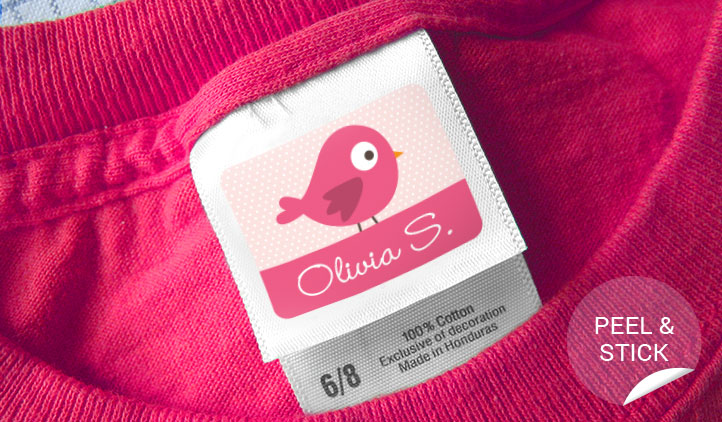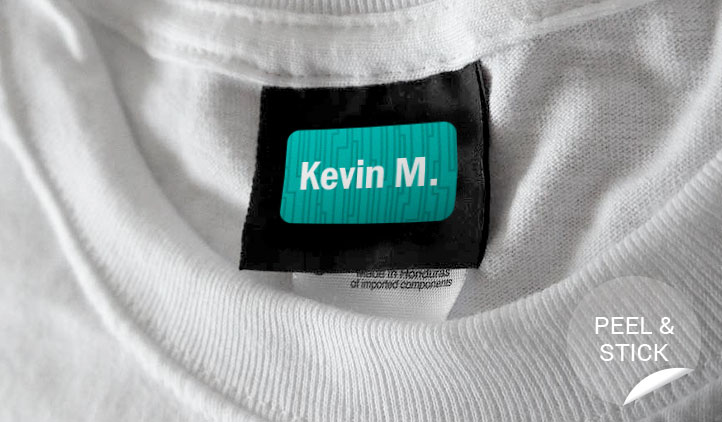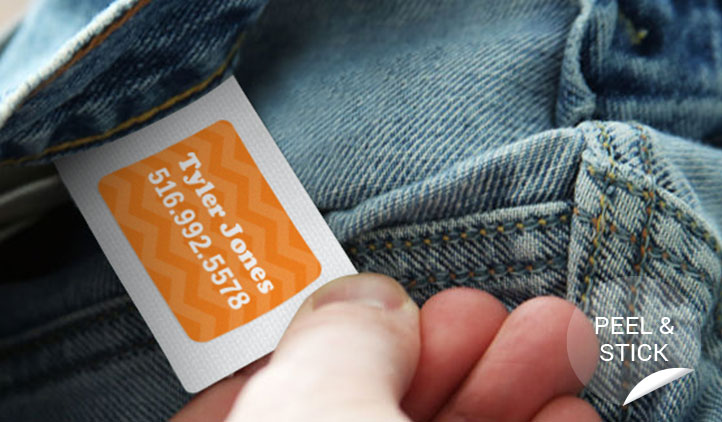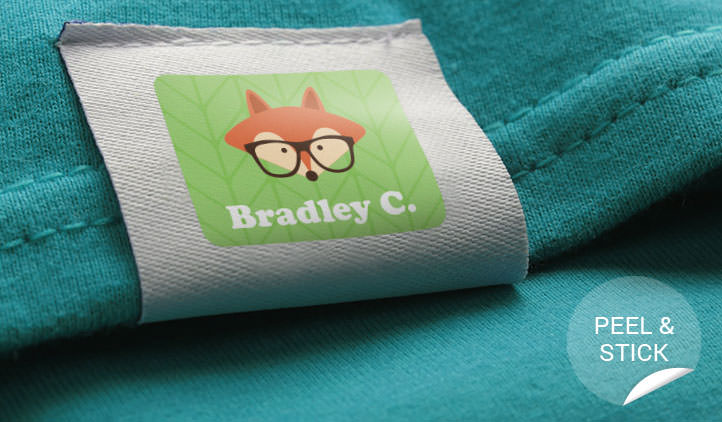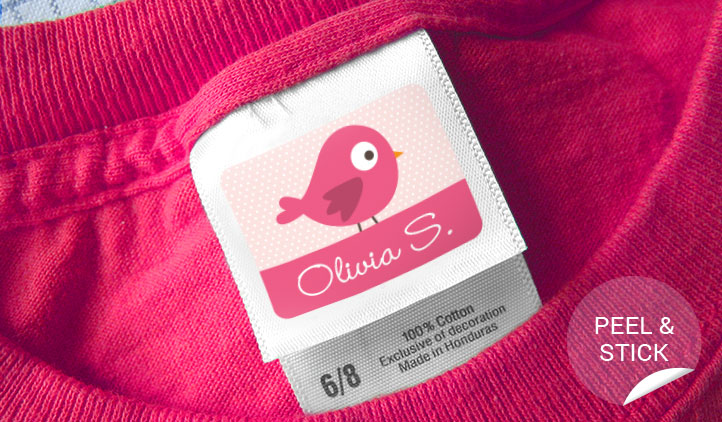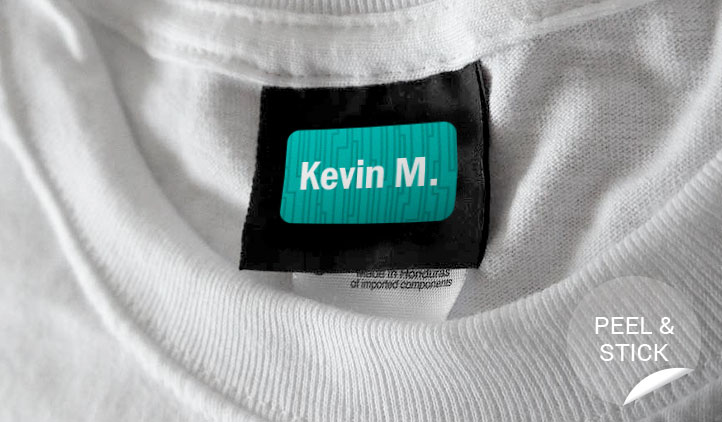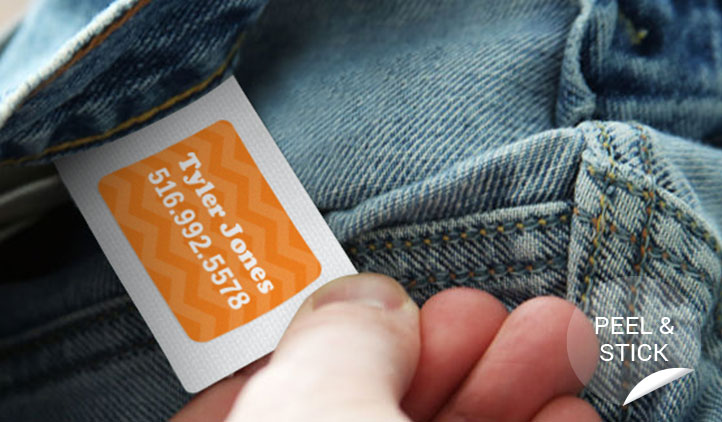 Stick-On Clothing Labels adhere to your kids' clothing tags without any ironing! Apply these extra strength labels to the your clothing's sewn in label, they are strong enough to stay on during washing, drying, or even water activities, making them perfect for camp and school.
Product Features
Multiple Washes (Hot/Cold)
Writable with Permanent Marker
100% Satisfaction Guaranteed
You may also like
More About Stick-On Clothing Labels
As a new alternative for iron on transfers, we are introducing Stick-On Clothing Labels! Perfect for use on all your favorite items from clothes, sports uniforms, camping gear, lunches, or school things. With super sticky material, there's no need to iron-on these labels, just stick 'em!
With family vacations, theme parks, or public transportation, sometimes things happen and kids get lost. Stick a clothing label on the front of their shirt, with a contact name and number. If they ever get lost, someone can know who to call for help right away! You can even make the name tags ahead of time, then write the contact name and number when ready with a pen or marker.
Help keep track of your child's clothing and stick labels on their clothing from shirts, jackets, hats, scarfs, and especially mitts which always get lost. That way, rather than sitting in the lost and found for the rest of the year, the teacher will know who the clothes belong to.
With the selection of designs above, choose from owls, dinosaurs, lady bugs, butterflies, or you can upload your own artwork to make a label. With super sticky material, these labels will stick strong and last long on your clothes. They can even go in the washer and dryer! When it comes time to change your labels, they are easy to remove leaving no messy residue behind to damage your clothes.
Related Blog Posts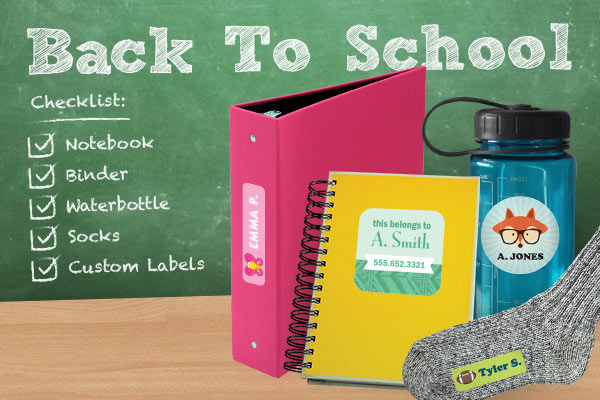 Back to School? A Checklist You Need
Back to School is sneaking up on us once again, so to help make getting back into routine and back to the books a bit easier, we've created a helpful checklist. Lets get you and your kiddies organized and ready for a new year!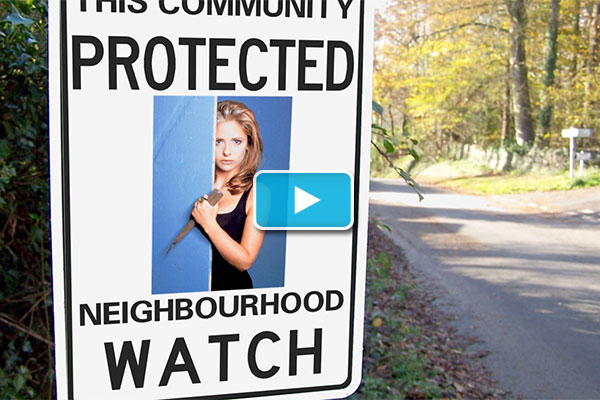 The Sticker Awesomeness You Won't Want to Miss!
This is not an ad. This is a shout out to everyone who has been inspired to create some awesome stickers, who in turn inspired us to create this video, which we sincerely hope will inspire others to create some awesome stickers, labels, wall decals, floor decals and more. You could say this is an inspirational video. We say it's awesome.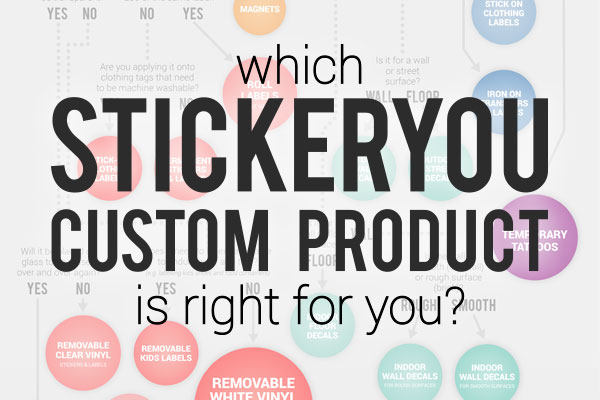 Which StickerYou Custom Product is Right For You?
We understand that you don't want to waste your time or money ordering a custom product from StickerYou that isn't going to fit your needs, so we created this chart to help you determine which material is best for your custom stickers, labels, or wall decals.