Writable Roll Labels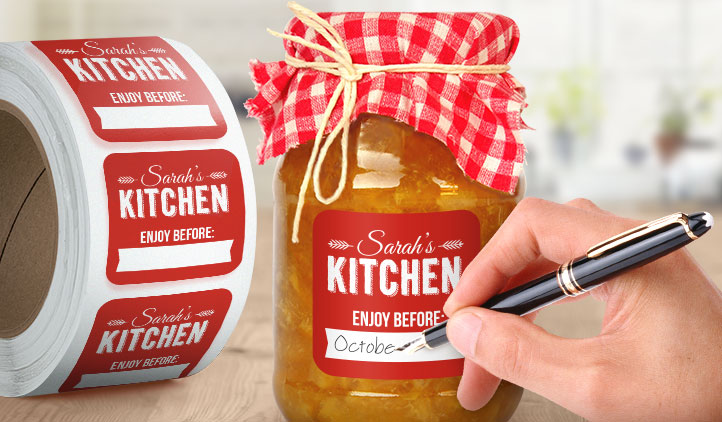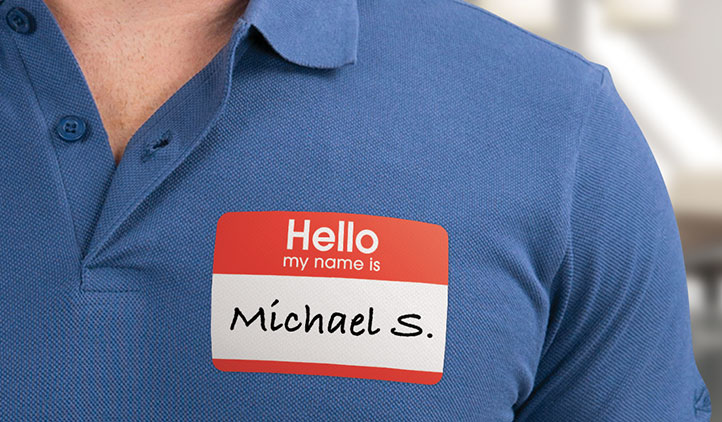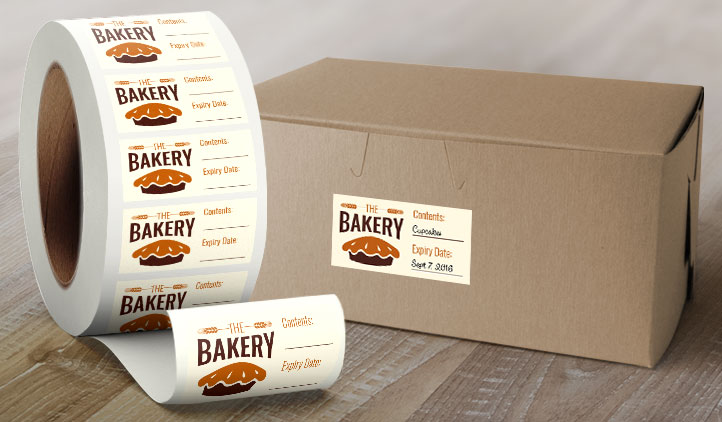 StickerYou Roll Labels are excellent for packaging labels. These paper laminate labels have a permanent adhesive and are a great label solution for food or bottle labelling. You can order as little as 250 roll labels up to any quantity you need. They come in any size (up to 7.5") and are die-cut to the exact shape your image requires.
Product Features
100% Satisfaction Guaranteed
Up to 4 Pantone Spot Colors
Writable with Pencil, Pen or Marker
More About Writable Roll Labels
Roll Labels are a quick and easy way to order custom stickers in bulk and at a reasonable price. Roll labels are easy to dispense and distribute. Roll labels can be used as business stickers and provide a quick and effortless way to label your products or brand your promotional material. If you need a more general design, simply create logo stickers. The logo stickers tear off the roll easily so they can also be used as giveaways for customers or fans. Use them at events as a swag item or to direct customer to your business. Add a QR code or web address so they can find your website quickly. Custom roll stickers are also an easy way to brand outgoing packages or party favours.
The roll stickers and labels are printed on a 50lb white stock material that is laminated and has a permanent adhesive backing. This means the material has a very strong stick which will apply to a variety of surfaces. The roll stickers and decals are also very durable and will last against abrasion. Your logo or design will look great on this high-quality material and your branding will last.
Order your roll stickers or labels in any size you wish, as small as 0.75 inches. You can also create your custom roll stickers to be any shape you need. Choose from a variety of templated shapes, or upload your artwork to create a custom die-cut sticker which contours around the edge of your design. This means roll labels can be made to fit any space - perfect for your packaging or product labelling needs. Roll labels can be ordered in bundles of 250, which means you can order the right quantity to fit your needs.
Want to compare packaging label materials? Download a printable version the Packaging Labels Product Quality Chart.
Fill out this custom quote form below and a StickerYou associate will respond to your inquiry promptly with a formal quote.
Related Blog Posts
Business Owners: 10 Ways You Can Use Stickers
Alright, we've heard it time and time again. "Stickers are cool...but I'm not sure how to use them in my business". Listen up! We're not talking about your scratch-n-sniff, or lick and stick unicorns and stars kind of stickers. We mean business- Business Stickers! Here's how to use them for your company.
Rollin in It
"Rolling in what?", you may ask. Custom Roll Labels is the answer. Yes, we've written about roll labels before and how awesome and easy and affordable they are. But here is something new- now you can order them direct from our website.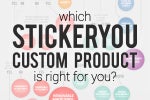 Which StickerYou Custom Product is Right For You?
We understand that you don't want to waste your time or money ordering a custom product from StickerYou that isn't going to fit your needs, so we created this chart to help you determine which material is best for your custom stickers, labels, or wall decals.
I am making:
Same design printed on pages, rolls or hand-outs
More than one design on a page
More than one design on a page