Share this post:
For decades, graffiti and street artists have used stickerbombs to make an impression. Now you can, too!

Stickerbombing is an art form, in which artists mash together hundreds, even thousands of stickers in a vivid, breathtaking collage. Long a part of popular culture, for many stickerbombing is an affordable way to express artistic creativity or to make a point. Whatever your motivation, stickerbombs are a great way to get your work or ideas in front of the public in a free, interactive gallery for people to enjoy or snap a selfie in front of.
Stickerbombing is an opportunity to turn any surface into something beautiful and unique. Some artists create stickerbombs in intentional shapes so that they appear, at a distance, to be a large picture or outline of an image. But up close, the unique arrangements of individual stickers become clearer and draw in the viewer to take another look.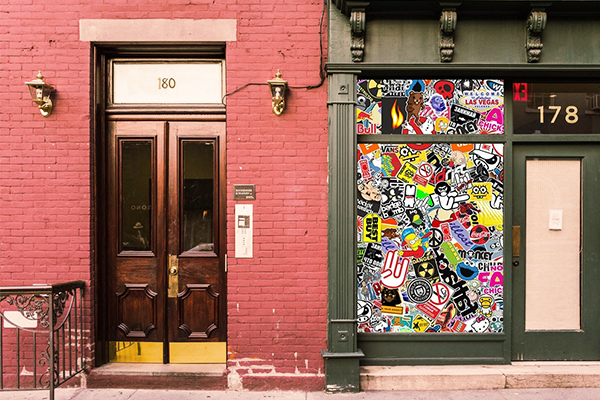 Need some inspiration?
We planted a giant stickerbomb on this plain brick wall for Bevaimo Cafe. Bevaimo is a place for customers to pick up small bites and coffee, and this interactive mural drew even more attention to the delicious things going on inside the cafe. The amazing thing about stickerbombs like this is that they are an open invitation to other artists to partake in the collage by adding their own unique sticker or artwork, fostering a sense of community and togetherness.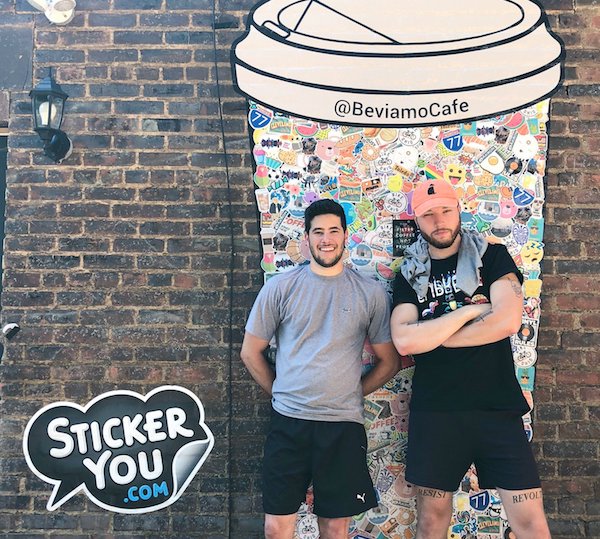 Stickerbombs are also a great way to get social shares for your business. Include a hashtag to use when interacting with the mural and invite your audience to digitally engage with your brand. You never know, it just may go viral!
Want to try?
It's easier than you may think! All you need are some white vinyl pages of your desired artwork, whether it's your own custom designs, or some designs chosen from our huge art bank of creative assets.

Once you have your artwork in hand, prep the surface you'll be applying it to - we recommend a smooth-ish surface free of dust, grease, and debris. Build a base of your favourite stickers (don't be afraid of overlapping and layering them on top of each other), and then fill in the gaps to create a collage. Arrange the stickers in a larger shape to make your work easily seen from a distance, or completely take over a smaller space and bomb it with stickers.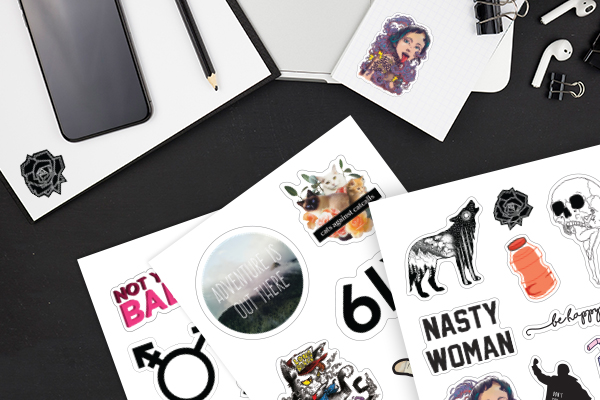 Great surfaces for stickerbombing are everywhere, from your laptop, phone and desk to larger surfaces like your car, apartment wall, or door. Don't be afraid to get a little crazy - you can always remove the stickers when you're done. Our removable white vinyl can be taken off with ease, leaving no adhesive or gunk behind.

The best part about creating your own stickerbomb? You own it. You decide the content, quantity of stickers, design and overall message. If you create a stickerbomb art piece, tag us on social media so we can feature you and send a shoutout to you and your awesome creations.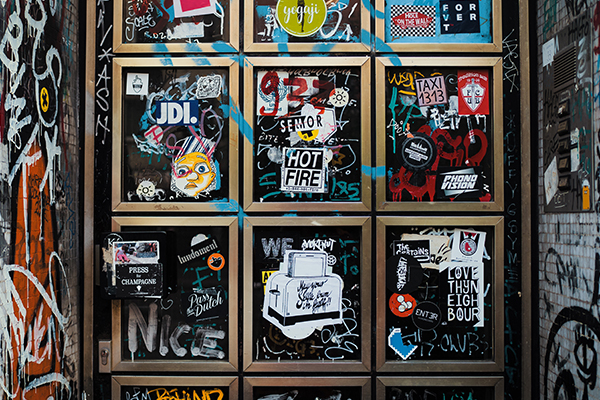 Want more great ideas and inspiration? Follow us on social, or sign up for our newsletter for amazing deals delivered directly to your inbox.
StickerYou blog posts are written and published by members of the StickerYou team at our headquarters, located in the beautiful city of Toronto, Canada.