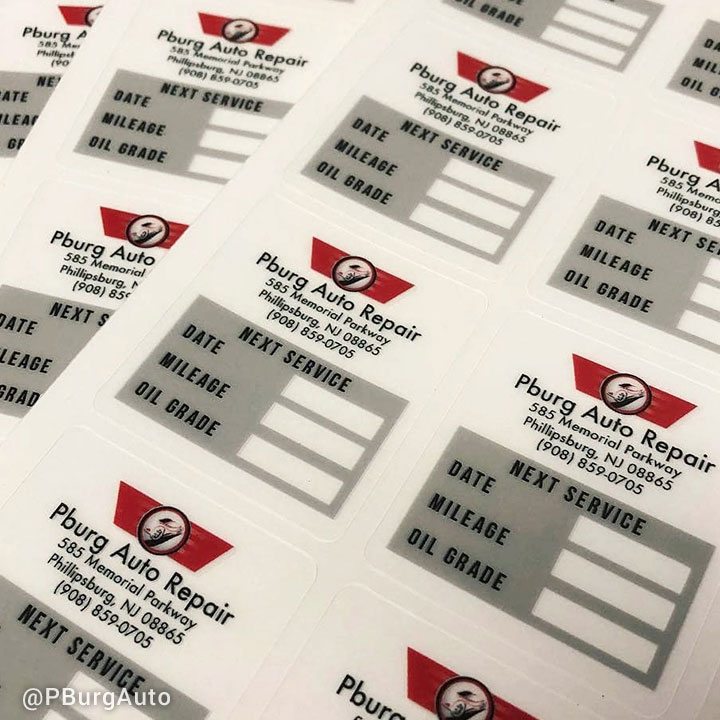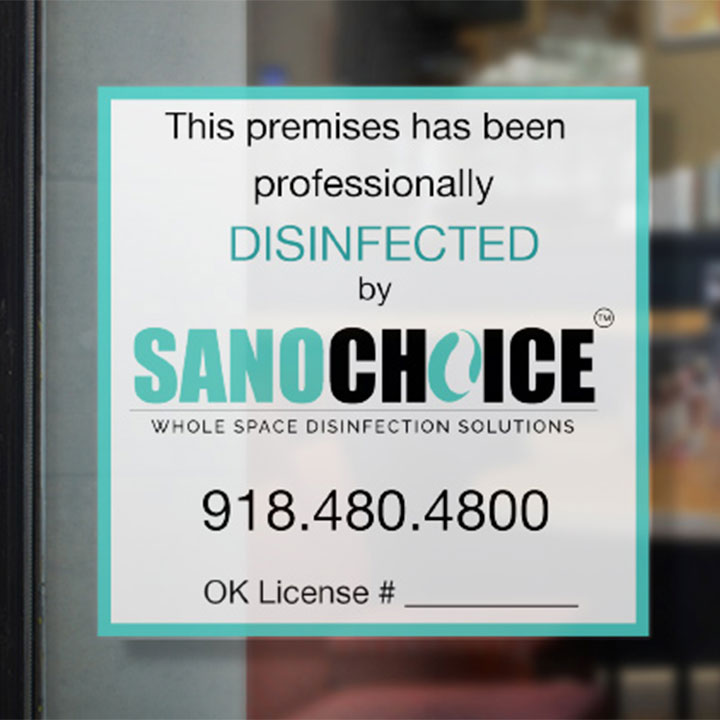 Good clings come in small packages. Now your high quality window clings can be made as small as you like to easily fit on any sized window. Make a big splash with your branding and customize your high quality small clear window clings.
Want solid white static clings? Order White Static Clings
Learn More
Learn More
20 Clings (1 Page)

40 Clings (2 Pages)

60 Clings (3 Pages)

80 Clings (4 Pages)

100 Clings (5 Pages)

160 Clings (8 Pages)

200 Clings (10 Pages)

500 Clings (25 Pages)

1000 Clings (50 Pages)
Custom Quantity
More About Clear Static Clings
Clear static clings are custom die-cut to any shape you need and printed full color. Our Clear Static Clings do not use adhesive, so they can be removed and re-used again and again, and won't leave a mess on your windows, mirrors or glass surface, as well as plastic and baked enamel finishes.
Perfect for store front windows, car windows, mirrors and more! Add you company information, logos, or a contact number and adhere them to your vehicle when you are working. Remove the static cling when you are not working, and reapply again later for fast, easy branding of your personal vehicle. Apply clear static clings to mirrors in change rooms, bathrooms, or in your salon to promote short-terms events or sales. Give clear static clings away to members of your club, community, or school as fundraiser materials or to show your support for a cause. For a flexible, adhesive-free solution, StickerYou's clear static clings are a great choice.

Not only this, but static clings are a great way to build brand awareness, and are an excellent tactic to get consumers to engage with your brand. For example, if your company attends trade shows or networking conferences, giving away clings of your brand or artwork will allow leads to display information about your business with pride. Static clings are mess-free, and can easily be applied and removed. This allows individuals to promote your brand without worrying about any damages or drawbacks.
Frequently Asked Questions:

Q: How many static cling stickers can I order?
A: To put it simply, as little or as many as you'd like! At StickerYou, we have absolutely no minimums on our static cling window decals. This mean you can order one, or one thousand! Having this flexibility allows you to test which format works best for you, or order signage and decorations in small batches for small businesses or pop-ups. Gone are the days of breaking the bank in order to meet the minimum order quantities that other companies have, the power is now in your hands! In general, the more static cling stickers you order, the lower cost each individual sticker will be - this means that the more you order, the more you save. If you're thinking about stocking up, now would be a good time!

Q: How do I know how many static cling stickers will fit on a die-cut sticker page?
A: The number of static clings that fit up on a page is dependent on the size of your individual clings. To see how many you can fit per page, simply upload your logo to our Sticker Maker. From there, you'll be walked through the steps to complete your order, including inputting your final size. Once you do this, our system will calculate how many fit per page, and you'll see a price breakdown based on quantity. Keep in mind, the standard size for our static cling stickers is anything below 8.5x11". If your size is above these dimensions, your clings will be printed as individual decals, instead of being imposed on 8.5x11" die-cut sheets.

Q: What is the difference between front and back adhesive for static cling stickers?
A: I know, I know, it can be a bit tricky - especially in regards to static cling stickers, as they don't actually have sticky adhesive on them. If you're planning to apply your static clings to an outside surface, facing out (for example, the outside of a window, a mirror, etc.), you want to select back adhesive. This means that the static electricity will adhere to the back of the cling, and the image area will be printed on the front of the cling. On the contrary, front-adhesive should be selected if you want to put your clings on an inside surface facing out (ie. the inside of a window facing outwards), as the static portion of the cling will be on the front of the cling, so it can face inwards.

Note: when you're creating your sticker, if you're selecting front-adhesive, there's no need to flip your artwork in fear it will be printed backwards. Our advanced systems will automatically flip your artwork if necessary, to ensure it's never printed wrong-reading.

Q: I have a special project in mind that I can't make on the website, what should I do?
A: You're in luck! We have a whole dedicated team that is here to make your visions a reality. Depending on the complexity of the project you have in mind, you may not be able to create it on our website. If you need additional insights or assistance, you can contact us at [email protected]. Feel free to send us your artwork for a quote, digital proof, or help with setting up your order. We always strive our best to help you in any way we can!
Product Features
100% Satisfaction Guaranteed
No Minimums
CMYK + White Ink
Any Size, Any Shape
Front or Back Adhesive
Works on Mirrors and Glass
Non-Adhesive Static Cling
Clear Vinyl Material
---
Reviews (111)

4/20/2020
sticker for covid-19 sticker
looks awesome!

12/23/2019
Came as designed
Came as designed

12/5/2019
Club Stickers
My motorcycle club went crazy for these. I had to order more as I was almost out. Great color and really fast shipping. Really Neat place to do business.

9/9/2019
Barberton Middle School
Awesome, easy and fast. Definitely will order again!

Rebecca S.
Verified Buyer
10/4/2018
Better than expected
I ordered clings for my company as we plan to implement parking stickers for our lot and these turned out better than expected. I shopped around and you can't beat the price for the quality.