Chinese Characters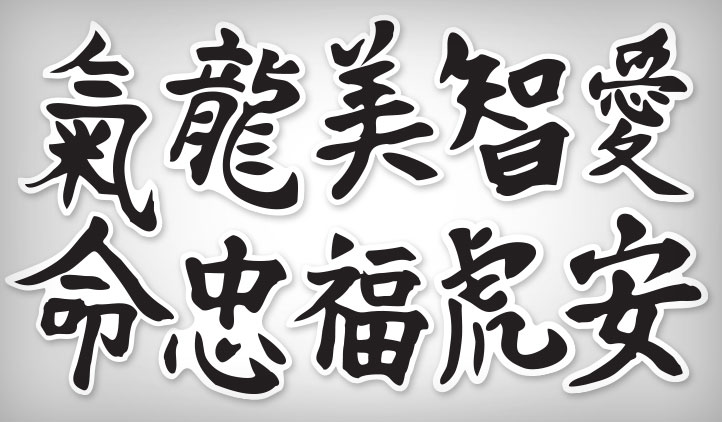 Turn your favourite Chinese Characters into temporary tattoos, or stickers! The Chinese character love, peace, tranquility, heart, dream, harmony, tiger, and many more can be made into temporary tattoos and vinyl stickers.
Product Features
Writable with Permanent Marker
100% Satisfaction Guaranteed
Removable Without Residue
More About Chinese Characters
Make all the different Chinese Symbols, whether you're looking for the symbol for wisdom, happiness, dragon, rain, or love in Chinese, you can find them all right here, at StickerYou! Make all the different symbols, and stick them on your computer, notebook, bedroom door, phone, or use them as a great way to learn the different Chinese symbols. If you want to use your favorite symbol, choose from our variety of different ones, or upload your own in our sticker maker!
Make the symbols any shape or size, from round shaped, to heart shaped, or have them die cut to the symbol itself. Create a page using the same symbol, or, using our classic sticker maker, make a sheet of all your favorites. If you want to add the translation for what the symbol means in your design, add it in when you're making the stickers, or write it in when you're ready with a pen or marker.