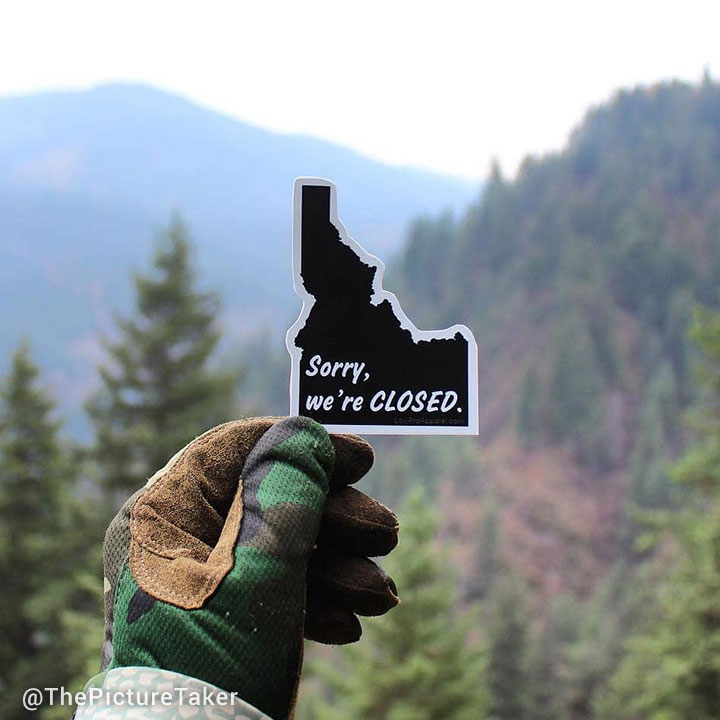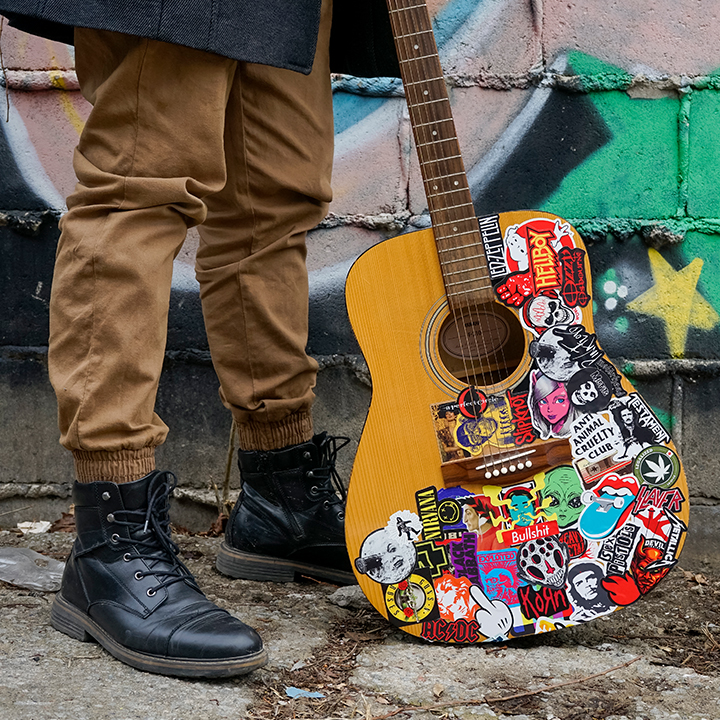 With StickerYou's high-tech, easy-to-use sticker editor, the perfect die-cut will be created right before your eyes. All you have to do is upload your artwork or choose from our sticker art library, and the sticker editor will create the custom die-cut for you. Order in any size, shape and quantity!
Learn More
Learn More
1 Sticker

5 Stickers

10 Stickers

25 Stickers

50 Stickers

100 Stickers

250 Stickers

500 Stickers

1000 Stickers
Custom Quantity
More About Die-Cut Stickers
Only at StickerYou can you get the custom die-cut stickers in real-time displayed on your screen so you can adjust to your satisfaction. Our award-winning Sticker Editor will enable you to order the perfect die-cut sticker. Any size. Any die-cut shape. Any quantity. And in professional grade vinyl quality.
There are no extra costs for dies and no minimum order quantity for your die-cut stickers. All orders are guaranteed to be die-cut to your 100% satisfaction. You can use our design tool with images, text and colors to make your own die-cut stickers, or simply upload your artwork in the Sticker Editor to get the perfect cut stickers to your liking.
If you have your own logo, or any cool art, translate it into high quality custom vinyl die-cut stickers to deliver instant happiness. Die-cut stickers conform to the shape of your image, which is the ultimate in custom sticker marketing. StickerYou Die-Cut Stickers are here to make you stick!
Frequently Asked Questions:
Q: What kind of surfaces can my die-cut stickers stick to?
A: Die-cut stickers can be stuck to pretty much any surface! Because of their thickness, our die-cut stickers can stick to many uneven facets without tearing. If you wish to remove your die-cut sticker, we recommend applying it to smooth flat surfaces for best results.

Q: Can I put die-cut stickers on a baseball helmet or other round surface?
A: Because our vinyl sticker material stretches better than BOPP materials, it is possible to apply them perfectly on rounded surfaces, although they may not adhere well to perfect spheres.

Q: How thick are your die-cut stickers?
A: Our die-cut stickers are printed on high quality vinyl approximately 0.15mm in thickness, the same thickness as your average cardstock paper.

Q: I want the shape of my die-cut sticker to be contoured around the shape of my design. Will this cost extra?
A: Nope! Our die-cut singles are similarly priced to our other vinyl stickers. As with most of our other sticker products, we have no order minimums on our die-cut stickers. Order as many or as little die-cut stickers as you want, the cost will be the same no matter what shape your design is in!

Q: Is it difficult to apply my die-cut stickers?
A: Die-cut sticker application is incredibly simple! After peeling the back off your die-cut sticker, we recommend you apply your die-cut sticker starting from the middle first. From there, smooth out any air bubbles with a card and your hand. To remove your die-cut stickers, simple pick an edge or corner and start peeling away (because of their thickness, getting a good grip on a die-cut sticker is effortless).

Q: Can I customize the size of the white border on my die-cut stickers?
A: At StickerYou we take customization very seriously from image to edge! The white border on die-cut stickers is 1/10" to avoid cutting into your sticker's image. However, this border can be changed to be any color you like - and we do mean any color. To avoid a white border and create a custom bleed effect, use the eyedropper tool in our sticker editor to create a border of the outermost color of your sticker, or a transparent one. Watch a quick how-to video here.

Q: Do die-cut stickers take longer to make than your other sticker products?
A: Absolutely not! As soon as your submit your order, your design goes under review and is sent directly to the printer! Printing, cutting, and shipping die-cut stickers takes only 4-10 days. Your die-cut stickers will be bundled up and stacked to minimize damage and maximize die-cut-sticking efficiency, then delivered to your door.

Q: There's a part of my die-cut sticker that I'd like to have cut out, is there a way to select that online?
A: Unfortunately, having a second die-cut within your die-cut sticker is impossible at this time due to our die-cut sticker printing process. If you'd like part of your logo or design to have cut-outs, you can easily achieve so with our vinyl graphics!

Q: Why should I order from StickerYou rather than a local New Zealand printer?
A: At StickerYou we group all our New Zealand orders together and then have them distributed locally, which allows us to keep order minimum's at zero and shipping costs low!
Product Features
Writable with Permanent Marker
100% Satisfaction Guaranteed
No Minimums
Removable Without Residue
Waterproof
Microwave Safe
Dishwasher Safe
Any Size, Any Shape
Reviews (697)

6/26/2020
"Feature Product" stickers for showroom flooring samples
Great quality...very heavy and durable! Truly are removable...came right off without damaging our showroom products. The only small critique would be that the colours of the final printed product were a bit darker than we expected but overall we are very happy with the finished product.

6/8/2020
Thank I was really amazed
Thank I was really amazed at how simple the whole process was and how little time it took from designing the sticker to them arriving in the mail. The stickers look great and I could've be happier!

6/4/2020
good stickers
The first comment I got when I passed a couple to my friends when the package came in is how well they are made. They are beautifully printed, very easy to read each color, the adhesive bonds well, and it looks like they will hold up well.

5/27/2020
Great stickers
Came out better than I anticipated! Loved the sizing and color and of course the cut came out great too. All in all I would definitely recommend!!

5/19/2020
All was perfect !! Thanks
All was perfect !! Thanks so much