Graffiti Letter Stickers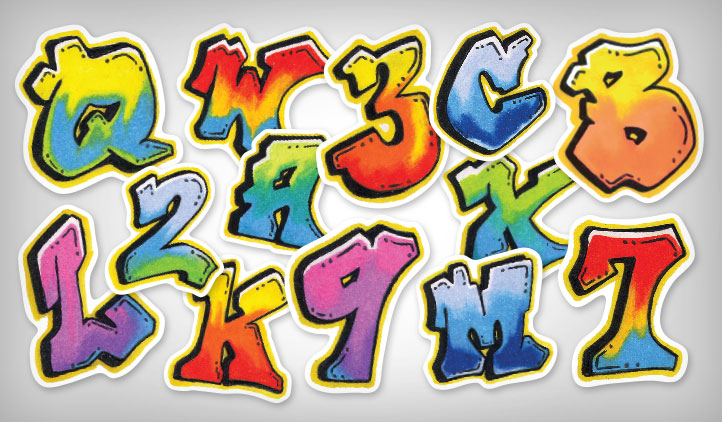 A,B,C…. no matter what letters you're looking for, you can find just what you need right here! Get the exact letters you want for the names, or words you want, or go all out and use the whole alphabet!
Product Features
Writable with Permanent Marker
100% Satisfaction Guaranteed
Removable Without Residue
You may also like
More About Graffiti Letter Stickers
Kids and adults alike will have a lot of fun with graffiti letters from Sticker You. Turn all your favorite words, family name, or perhaps the name of your favorite celebrity, into graffiti art. Decorate your bedroom door, notebooks, lockers, or computers with fancy letters, from A-Z. For each holiday season, make a special message on your bedroom door or just for fun, with phrases like "Happy Halloween" or a simple "Hello" to family members passing by. Do you like to make scrapbooks for all those special memories? With StickerYou, you can make the letters to be exactly what you need to match the words you want without having to buy all those full packages with letters you'll never use.
With our high quality, glossy vinyl stickers, you can stick graffiti letters on just about anything. They are weather resistant, will last long in the fridge, freezer, even the dishwasher! Leaving you with as endless sticking possibilities as there are words to spell!