I Love Stickers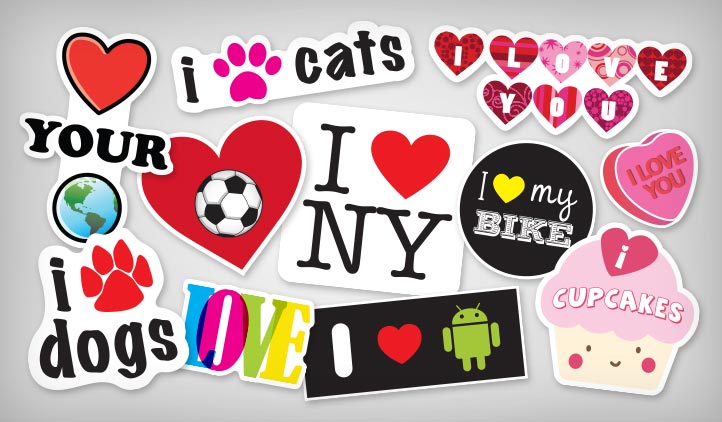 You'll love nothing more than the "I Love" sticker collection from StickerYou! Car and truck decals, vinyl stickers, stickers for walls -- any application you can think of, you'll love making an "I Love" sticker for it!
Product Features
Writable with Permanent Marker
100% Satisfaction Guaranteed
Removable Without Residue
More About I Love Stickers
If you love stickers, you've come to the right place! Make the classic I love stickers, or I heart stickers, for all your favorite things. For the classic city stickers, of all your favorite places, from New York, Toronto, London, use the I heart New York symbol, write out I Love New York, or use both varieties for your favorite cities. Not only are the I love stickers good for cities, you can use them for just about anything you love. If you love cats, love to travel, or love sports, just use your favorite images and create your stickers with your preferred style. Decorate your suitcase, make a bumper sticker, decorate notebooks, laptops, or make water bottle labels.
Our high quality, glossy vinyl stickers stick strong and last long on most materials. They are weather resistant, and will last in the fridge, freezer, even the dishwasher. When it comes time to remove them, they will come off clean leaving no messy residue behind. You can make your stickers square, round, heart shaped, or die cut to the images. Show your love for stickers by making your own at StickerYou!