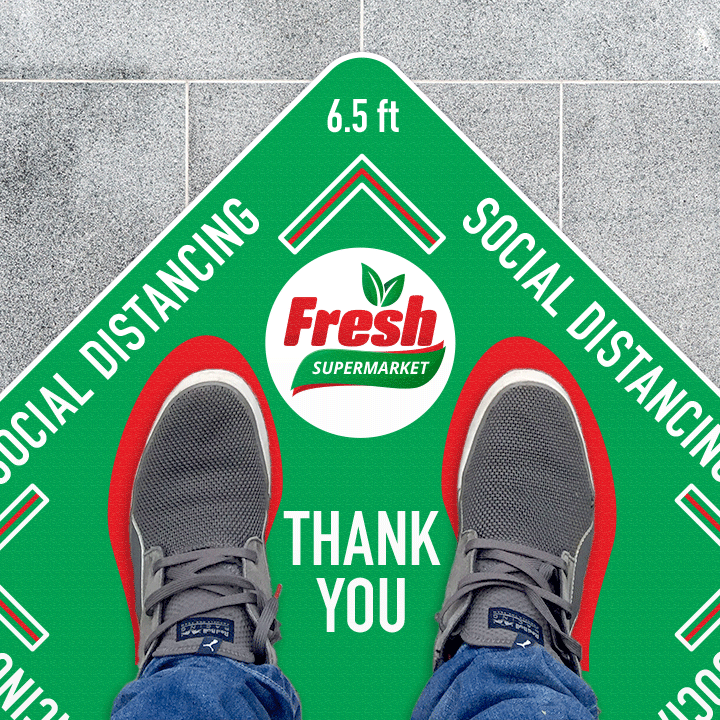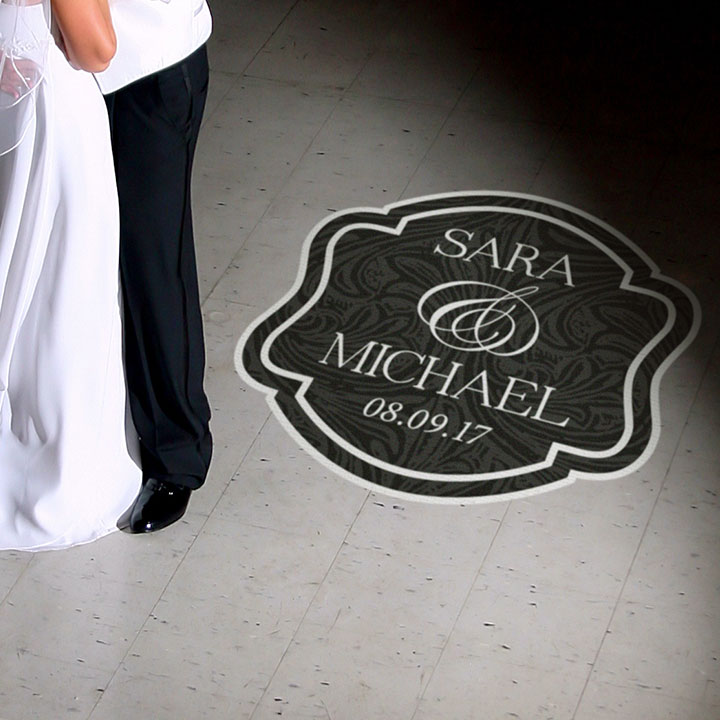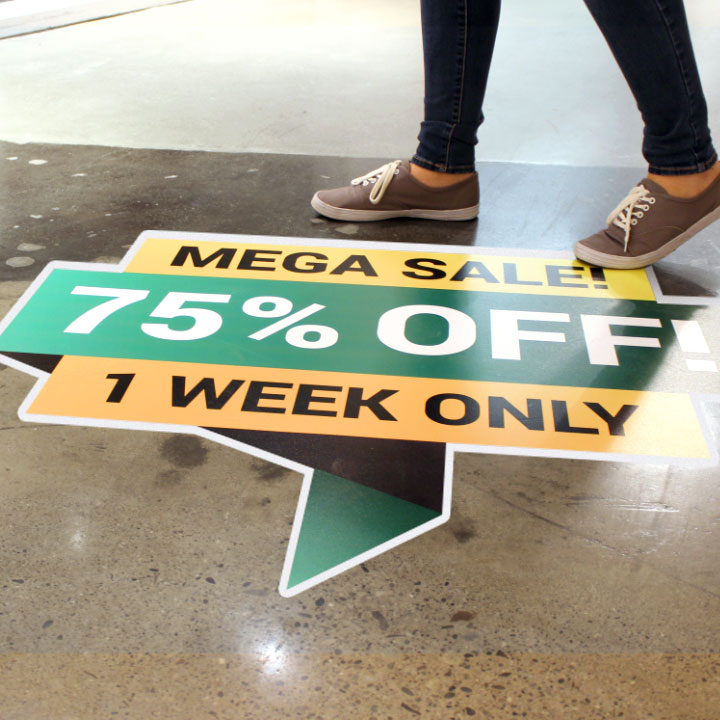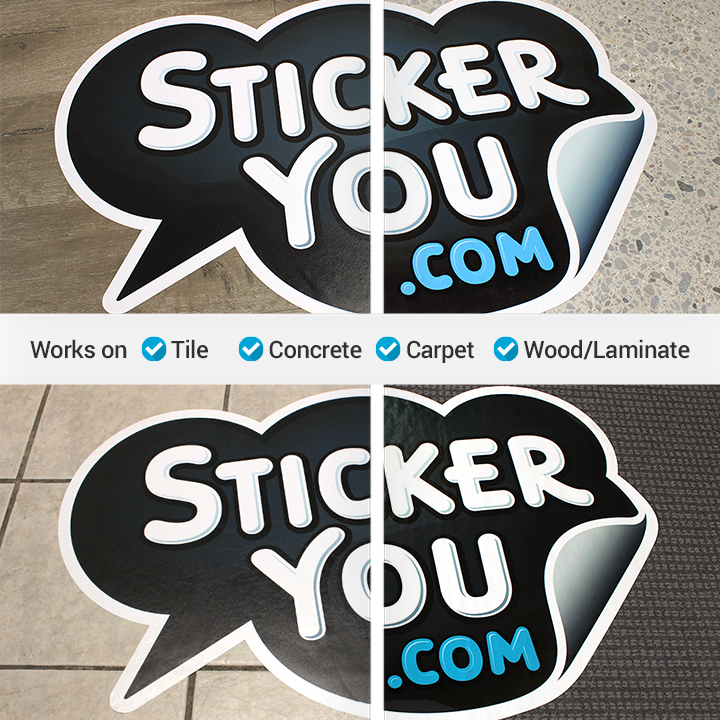 Easy-to-apply Indoor Floor Decals are perfect for indoor surfaces that are smooth, even low pile carpet! These durable die-cut decals stick well but are removable. The inks are protected from tough abrasion with lamination and the product is certified slip resistant. For sizes above 48"
Get a Quote
.
Learn More
Learn More
1 Decal

2 Decals

3 Decals

5 Decals

10 Decals

20 Decals

25 Decals

50 Decals
Custom Quantity
More About Indoor Floor Decals
Indoor Floor Decals are easy-to-apply on all types of smooth surfaces - even low pile carpet! They stick strong but are still removable. Specially formulated and certified slip resistant, Indoor Floor Decals are also chemical and scuff resistant to help protect the quality and visibility of your image.You can order any size, shape and quantity you need!
Product Features
100% Satisfaction Guaranteed
No Minimums
Easy to Apply
Durable, Strong Adhesive
Unique & Stylish for Decor
Any Size, Any Shape
Certified Slip Resistant
Perfect for Events and Trade Shows
Related Videos & Tutorials
---
Reviews (4061)

6/29/2020
Was everything we asked for
Was everything we asked for

6/29/2020
great product, great service and great prices
I loved how easy it was to customize my stickers online not just how I wanted them to look but the way I was able to design them to fit my budget and definitely appreciated the discount, also if I want to go back and order more they already have it saved so it makes it that much easier to buy again.

6/29/2020
Awesome Experience
AMAZING customer service - huge shoutout to Kimberley. Awesome experience working with her!

6/27/2020
Had the smaller 1" size
Had the smaller 1" size rpund stickers that I needed. Order arrived within just a few days and was perfect. Will use them again.

6/12/2015
Great product!
Great product!