Indoor Floor Decals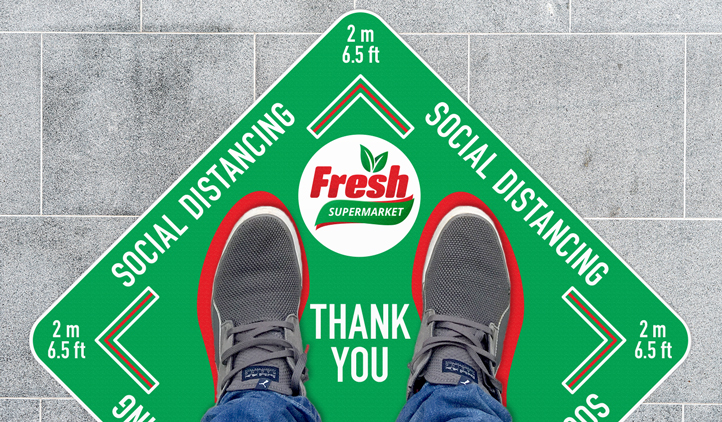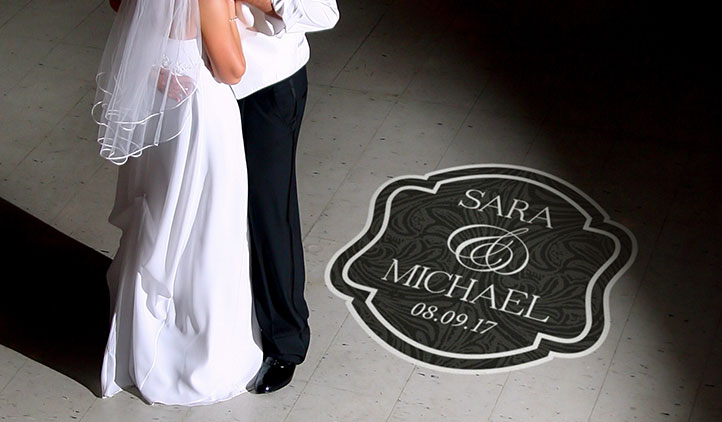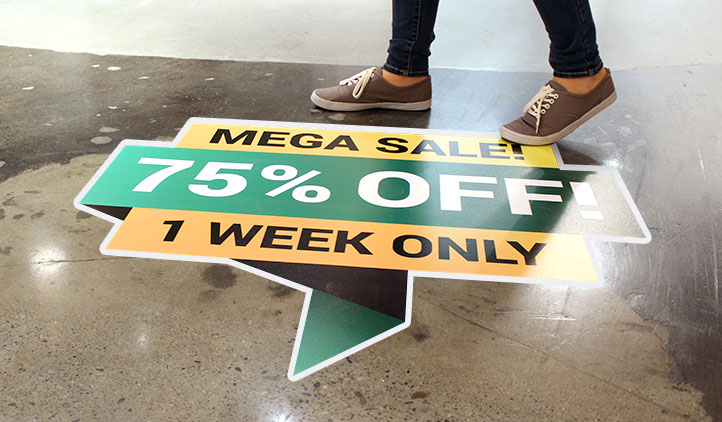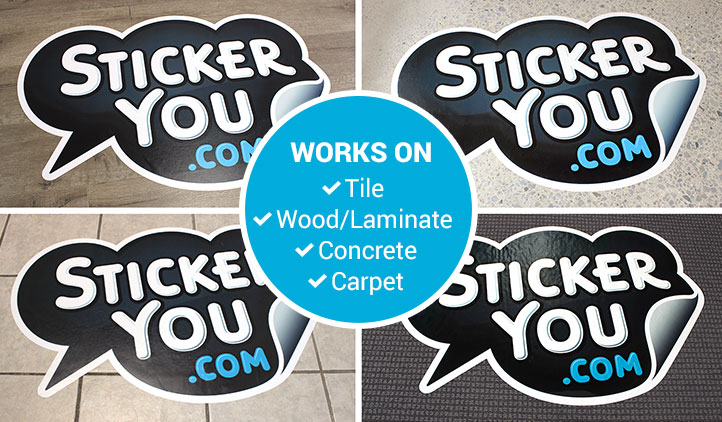 Take your marketing to the ground with easy to apply Indoor Floor Decals. They are perfect for indoor surfaces that are smooth, even low pile carpet! These durable die-cut decals stick well but are removable. The inks are protected from tough abrasion with lamination and the product is certified slip resistant.
For sizes above 48" Get a Quote.
Product Features
100% Satisfaction Guaranteed
Unique & Stylish for Decor
Perfect for Events and Trade Shows
You may also like
More About Indoor Floor Decals
Indoor Floor Decals are easy-to-apply on all types of smooth surfaces - even low pile carpet! They stick strong but are still removable. Specially formulated and certified slip resistant, Indoor Floor Decals are also chemical and scuff resistant to help protect the quality and visibility of your image.You can order any size, shape and quantity you need!
Related Blog Posts
How To Make Your Business Stick!
StickerYou has teamed up with two very different local businesses to help them revamp their locations with custom sticky products. Don't miss this business makeover!
Making Your Business Look Like a Business
Whether you're operating from a cozy storefront, the basement of an office building, or from your own home, there are things you can do to upgrade the look of your space. Beauty is in the eye of the beholder, but value is in the eye of your customer, so make sure your business looks like a business.
Which StickerYou Custom Product is Right For You?
We understand that you don't want to waste your time or money ordering a custom product from StickerYou that isn't going to fit your needs, so we created this chart to help you determine which material is best for your custom stickers, labels, or wall decals.
I am making:
Same design printed on pages, rolls or hand-outs
Same design printed on pages, rolls or hand-outs
More than one design on a page
More than one design on a page