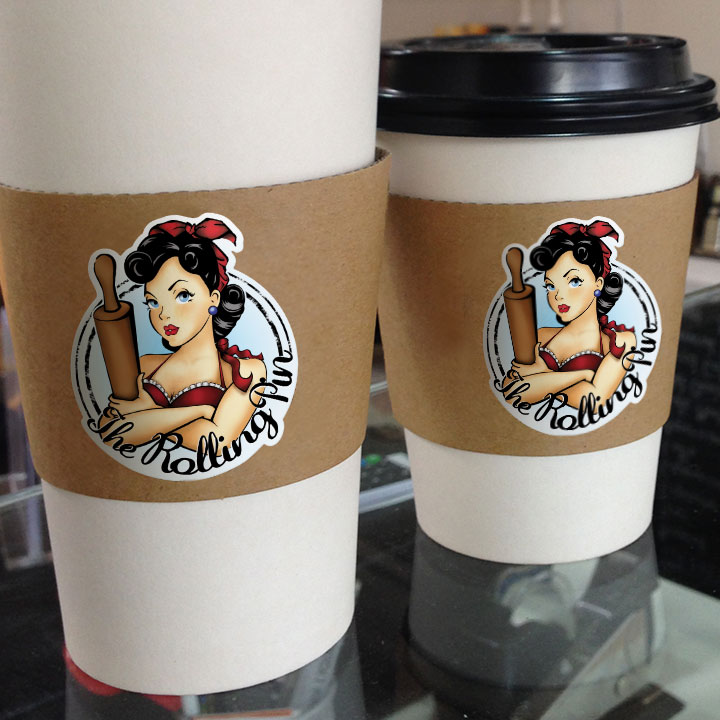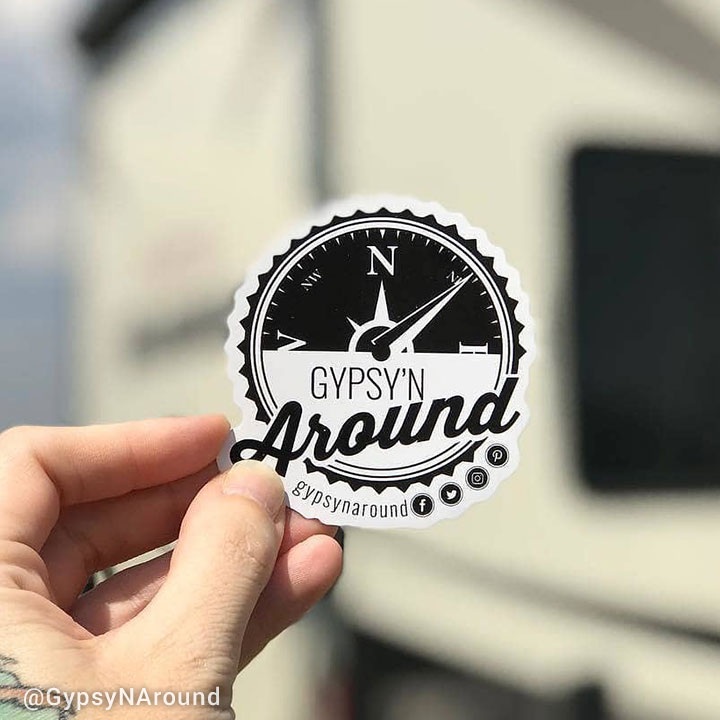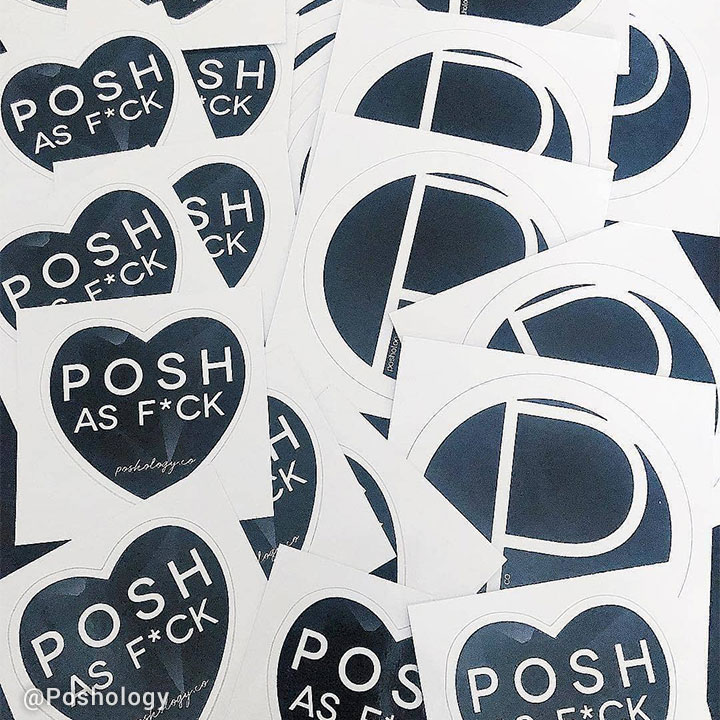 Custom Vinyl Logo Stickers are versatile for unifying your brand, creating unique promotional material, or tailoring to your personal needs. Our vinyl labels and stickers are waterproof, durable and long lasting. We offer efficient shipping for all our New Zealand orders.
We offer logo design services.
Learn More
Learn More
20 Stickers (1 Page)

40 Stickers (2 Pages)

60 Stickers (3 Pages)

80 Stickers (4 Pages)

100 Stickers (5 Pages)

160 Stickers (8 Pages)

200 Stickers (10 Pages)

500 Stickers (25 Pages)

1000 Stickers (50 Pages)
Custom Quantity
More About Logo Stickers
Logo stickers are an important marketing tool for your brand. They are so versatile they can stick on just about anything. StickerYou's design tool enables you to make and order the best custom logo stickers in the world. You can determine the exact size, shape, and quantity of logo stickers you require. Get die-cut stickers to the shape of your logo, or design circle, rectangle or oval stickers that encompass your logo. Use our design tool to add text, color or other image elements to your logo such as social media hashtags or website information. Order logo stickers on pages or as hand-outs for give-aways. StickerYou gives you all the options based on what your marketing needs are. Create your own logo stickers for laptops, business cards, as bumper stickers, or to enhance personalized gifts, or simply to give away to your fans. StickerYou's stickers are weather resistant, will endure the outdoors and even dishwashers! When it comes to applying, they have 'bubble-free' technology so applying them is always smooth and easy. They stick well but when it comes time to remove them, they remove clean leaving no messy residue behind. Logo stickers will make your brand stick!
Frequently Asked Questions:
Q: I have a great business logo but it's pretty abstract looking, will I be able to get custom logo stickers of its exact shape?
A: Absolutely! Every logo can make a great logo sticker! Simply upload your logo or design in our online sticker editor and the exact shape of your sticker logo design will be outlined and ready to cut!
Q: I'm starting a new business but have no experience in graphic design, how easy will it be for me to design a sticker?
A: Fret not! Even if you don't have a business logo you can use StickerYou's online database of shapes and designs to edit them hassle free in our online sticker editor. Change shapes, sizes, colours and add text with the simple click of a button. Any additional text or images you add to your vinyl die-cut will also appear within the border, meaning no matter how many changes you make to your logo your custom logo sticker will always be the exact shape! If you're still in a jam, we offer online logo design services as well.
Q: Can I get a sheet of custom logo stickers?
A: Absolutely! Once you upload your logo or design you can choose the size of the logo sticker you need and we'll show you how many will fit on a page. From there you can decide whether you want your logo stickers to be die-cut to the logos exact shape, or in one of our standard shapes which include circle, oval, rectangle, or square shape.
Q: I can order just one business logo sticker?
A: For sure. At StickerYou we have no order minimums, so if you want to see what your logo will look like as a sheet, a die-cut single, or a kiss-cut single. You can also order single pages of your sitcer logo design or kiss-cut singles in different materials to determine which one is right for you!
Q: I don't want my die-cut company logo stickers to have a white background, can I remove it?
A: That is possible! In our online sticker editor simply select a transparent background to get your die-cut custom vinyl decals cut flush to the edge.
Q: What makes sticker logo printing through StickerYou more affordable then if I ordered through a New Zealand print shop?
A: Some local print-shops may offer sticker printing however every step is manual (from design, file preparation, printing, cutting and laminating. StickerYou has developed proprietary system for managing the custom logo sticker printing process which automates all the steps. We then group all Australian and New Zealand orders together and ship them to our Australian distribution centre which forwards your packages locally. This ensures faster and more cost-effective shipping to Australia and New Zealand without individual duties or taxes.
Product Features
Writable with Permanent Marker
100% Satisfaction Guaranteed
No Minimums
Removable Without Residue
Waterproof
Microwave Safe
Dishwasher Safe
Any Size, Any Shape
---
Reviews (4060)

Alexander H.
Verified Buyer
6/16/2020
Excellent quality
Received my vinyl stickers and couldn't be happier with the quality!

6/3/2020
Dependable, affordable, and always high
Dependable, affordable, and always high quality. What more could you ask for?

5/26/2020
These are great.
These are great.

5/18/2020
The colors are true to
The colors are true to my logo design I uploaded and the size was just right. I also really like how easy it was to customize to the exact size I needed.

5/8/2020
Great Stickers, Buggy editing program
The custom stickers I ordered turned out fantastic! Great quality and the colors are correct. The only thing that's quite frustrating is the program used to create my own custom sticker sheet. It's slow going if you want to rotate stickers in order to fit more on the sheet and use up the space given. Several times stickers that had the die cut lost their shape when I rotated and I had to mess with the sizing in order for the die cut to appear properly. Other than that, quality is great, turn around is good! I will order again but maybe not the die cut stickers because of the aforementioned issue. I'll keep my stickers simple circles or rectangles.