Last Updated: 4/30/2019 4:06:05 PM
Prohibited content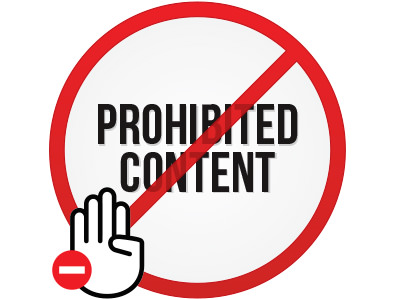 Thanks for checking out Stickeryou.com! We love people expressing themselves with our sticky products using our site! While we don't want to hamper your creativity, there are some things we feel aren't appropriate for us to print. Please read these guidelines on sensitive and/or explicit material.
1) Imagery or artwork depicting blatant nudity, child pornography or is suggestive of domestic abuse
2) Imagery or artwork that is degrading towards a specific race, ethnicity, sexual orientation or religious belief (e.g. we do not print swastikas)
3) Photos that depict deceased humans or animals, or are overtly gory.
If you order a product that we feel compromises the above guidelines, we will notify you and send you a refund without printing your order.
If you are ordering product of this nature for a film or theatre production, or to raise awareness about a cause, please notify one of our customer service staff before placing your order to ensure it will be approved for printing.