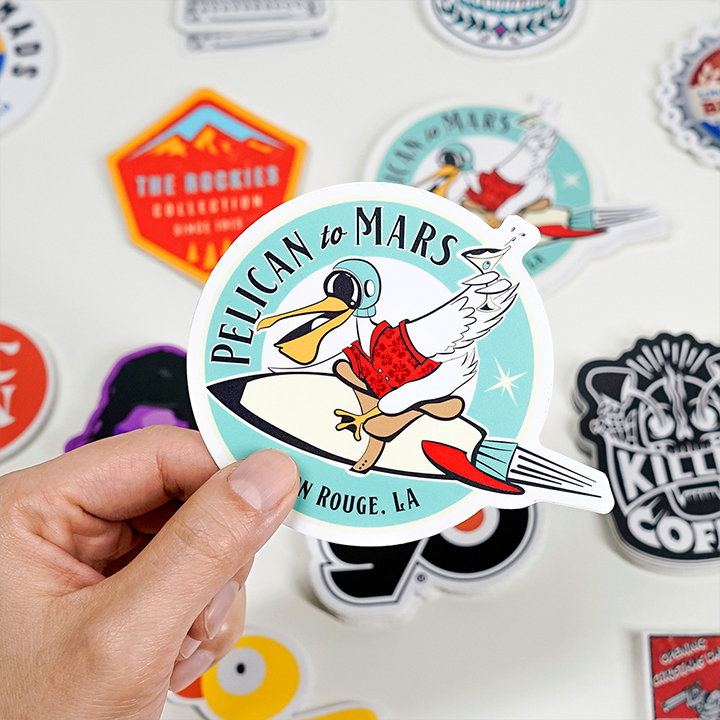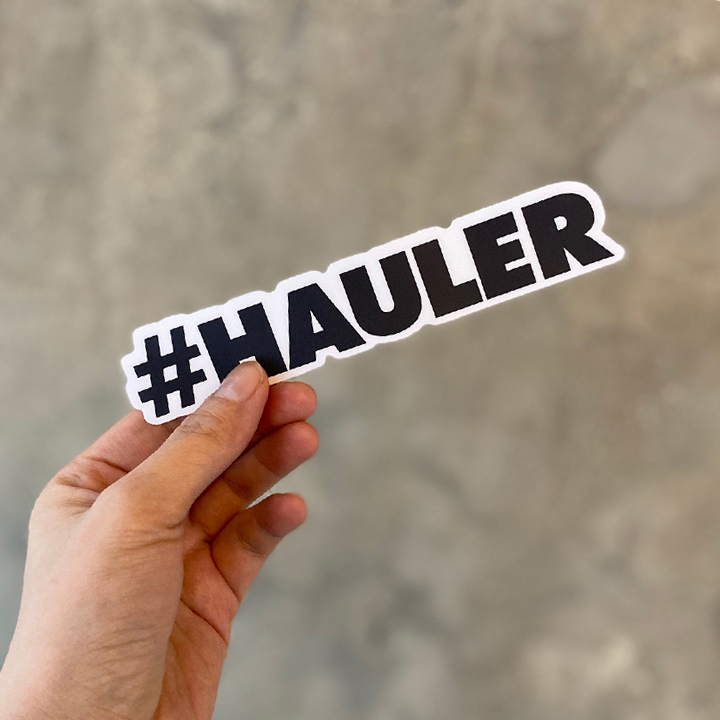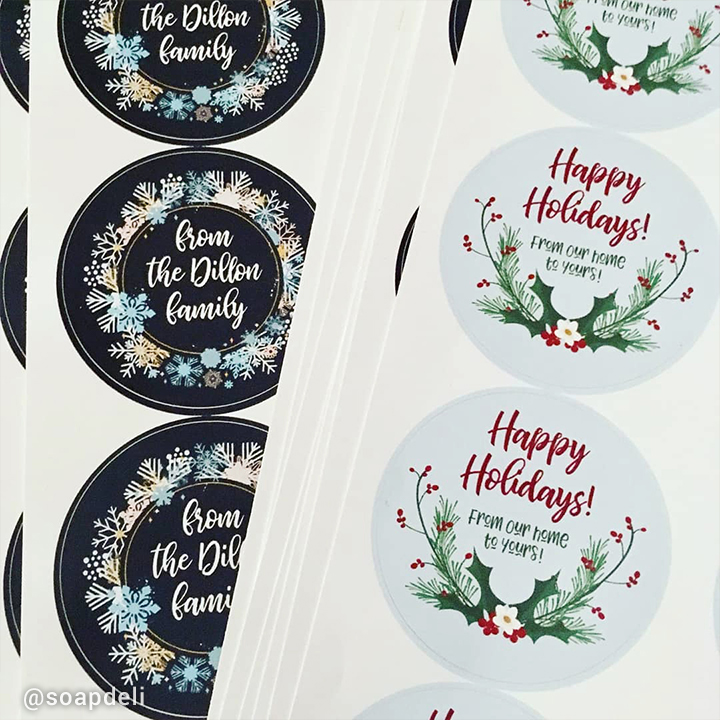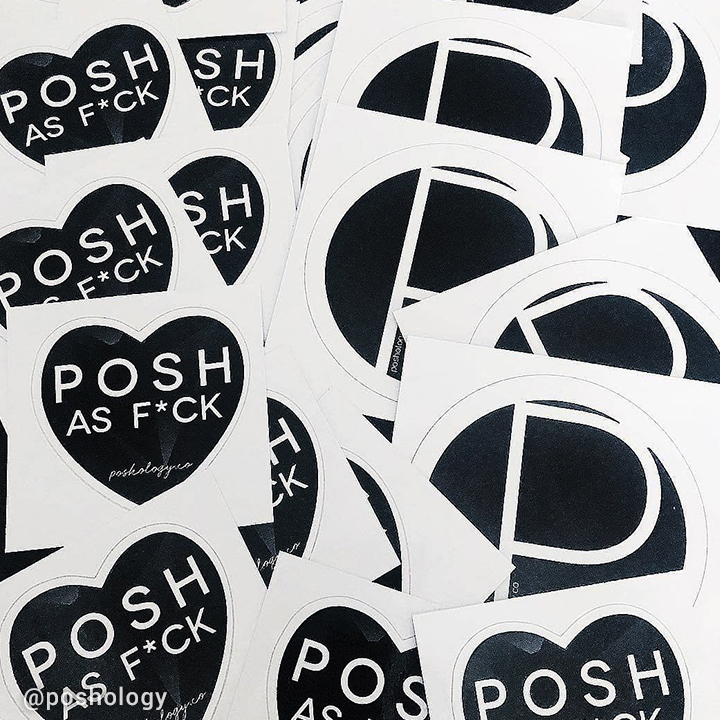 Vinyl Stickers are the most versatile stickers versatile for unifying your brand, creating unique promotional material, or tailoring to your personal needs. Our vinyl labels and stickers are waterproof, durable and long lasting.
We offer logo design services.
Learn More
Learn More
20 Stickers (1 Page)

40 Stickers (2 Pages)

60 Stickers (3 Pages)

80 Stickers (4 Pages)

100 Stickers (5 Pages)

160 Stickers (8 Pages)

200 Stickers (10 Pages)

500 Stickers (25 Pages)

1000 Stickers (50 Pages)
Custom Quantity
More About Custom Vinyl Stickers
Vinyl ranks supreme when it comes to custom stickers and decals. Because of its flexible durability it's the perfect material to print high-quality functional stickers and decals on! There's a lot of different vinyl material to customize stickers with and StickerYou has the perfect one for you!
The easiest and most cost effective way to get a ton of different custom vinyl stickers at once is with die cut sticker pages! With our sticker pages you can upload many different images to fit on a single page. Because they're die-cut your vinyl stickers will be contoured to edges of the image, so the shape of your image will be the exact shape of the sticker! Our die-cut stickers can be easily removed from smooth surfaces and won't leave any residue, making them the perfect option for custom stickers you want to re-use again and again!
No matter the size or shape of your logo, StickerYou has your branding needs covered! Logo stickers are the perfect tool when it comes to raising brand awareness and are an inexpensive yet high effective promotional tool. Our logo stickers can be die-cut to the exact shape of your logo or chose from a variety of shapes to perfectly frame your logo.
At StickerYou we like to make it stick, and sometimes that means forever! Our permanent vinyl stickers have an intense adhesive, so these stickers aren't going anywhere! Objects such as work gear, emergency items, and industrial machinery endure a lot therefore information printed on permanent vinyl stickers are guaranteed to always be visible. Our permanent vinyl stickers are also totally waterproof which makes permanent vinyl stickers perfect in all conditions.
Matte vinyl stickers are the way to go to add a modern flair to your designs. Our matte vinyl stickers are a great finishing touch for products or gifts, and because you can write on them with marker the level of customization never has to end!
Clear vinyl stickers are a go-to for minimalist designs that'll have a big impact.Clear vinyl stickers showcase not only your terrific logos but your wonderful products as well. They always go on smooth and can even be print logos or design in white ink for a uniquely bold vinyl sticker.
You Might Also like:
Die cut sticker singles
Kiss cut sticker singles
Custom clear decals
Frequently Asked Questions:
Q: How difficult is it to apply my vinyl sticker?
A: Not difficult at all! Simply peel your sticker from the backing, place on a smooth surface and smooth out any air bubbles with a credit card.
Q: How big can I make my vinyl stickers?
A: Any size! Make them as small 0.75" or as large as you want. For labelling purposes stickers that fit on a standard sheet is recommended but that's entirely up to you!
Q: Can I label my tupperware with vinyl stickers?
A: Absolutely! All of our vinyl is not only waterproof, but dishwasher and microwave safe as well, making vinyl stickers perfect for all your food containers!
Q: What there a minimum quantity of vinyl stickers I can order?
A: Of course not! At StickerYou we want you to get exactly what so you can order as many or as little stickers you need. This allows you to buy single stickers in different materials to let you see what your design will look like before committing to a material. It also makes re-ordering vinyl stickers super quick and easy.
Q: Will my stickers actually not damage my stuff?
A: Nope! Our vinyl stickers (that aren't permanent) use an adhesive that allows our stickers to be easily removable, and because of that any sticker peeled off a smooth surface is guaranteed to leave your goods residue and sticky free!
Q: How do you efficiently ship my vinyl stickers to the UK.
A: Shipping individual packages to the UK can be costly. At StickerYou we group all UK and European orders and ship them to our UK distribution centre which then delivers orders locally. This makes shipping fast and efficient without having to charge any additional costly duties or taxes.
Product Features
Writable with Permanent Marker
100% Satisfaction Guaranteed
No Minimums
Removable Without Residue
Waterproof
Microwave Safe
Dishwasher Safe
Any Size, Any Shape
---
Reviews (4060)

6/21/2020
Excellent labels
Excellent stickers I have been ordering for years. Waterproof and resistant. Highly recommend

6/17/2020
Great sticker, amazing customer service
I got an amazing set of customized labels. I loved that they were removable and durable. When I placed my first order they contacted me to tell me the font was too small and we fixed it. Beautiful sticker, great customer service.

6/8/2020
Great Stickers!
Great quality stickers ! Easy to customize and a perfect fit for my needs. Sticks on firmly but doesn't leave residue if removed. The print is vibrant.

Destiny E.
Verified Buyer
5/29/2020
Great quality
I always get my stickers printed here and they always turn out great.

5/15/2020