Shape: Change
Text Editor
TIP: Rotate, copy or delete your text using Tools

Are you sure you want to clear everything?
Your changes will not be saved.
Notifications
WARNING!
Fix or Ignore to continue
Order by
Individually Cut For Hand-Outs
Choose this option for the best value!
Your stickers will be cut out into individual pieces, for handing out to friends or at events. Available for sticker sizes 1.5" and above.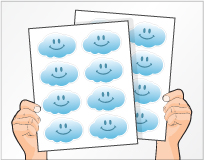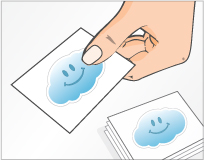 Roll Labels (Sticker Rolls)
Roll labels are printed on white 50lb. stock with a permanent all-purpose adhesive, laminated for extra abrasion protection. Rolls are perfect for retail applications needing a simple sticker dispensing system.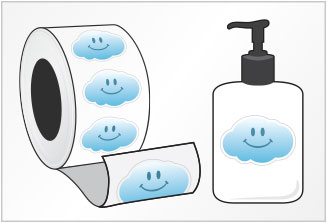 Can be applied and removed
from any flat surface
For placing on windows from
the inside, where graphic faces out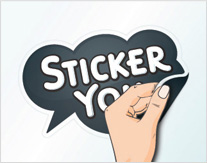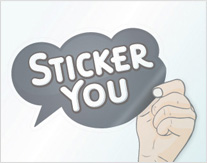 Print White Areas With White Ink
Choose this option if your uploaded image has white areas that are NOT transparent, that you would like to be printed with white ink. Any part of your image that is white will be printed with white ink.

---
Make White Areas Clear
Choose this option if your uploaded image is a JPEG or does not have a transparent background. This will remove the white background around your image and it will become transparent on your stickers. Any other parts of your image that are white will also be removed and become transparent on your sticker.

How many would you like?
Name this item (optional):
TOTAL (taxes & shipping not included, in USD)
$8.99
Your price per : error
Your price per page: error
Sticker Size
We want you to love our products!
Ignoring errors may result in poor quality products when printed.
Ignore error anyway?
Do not show again.