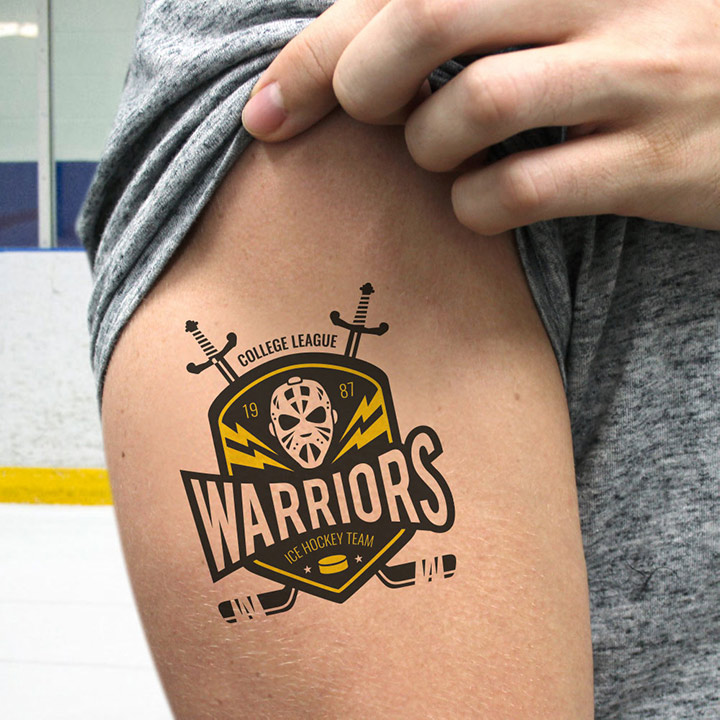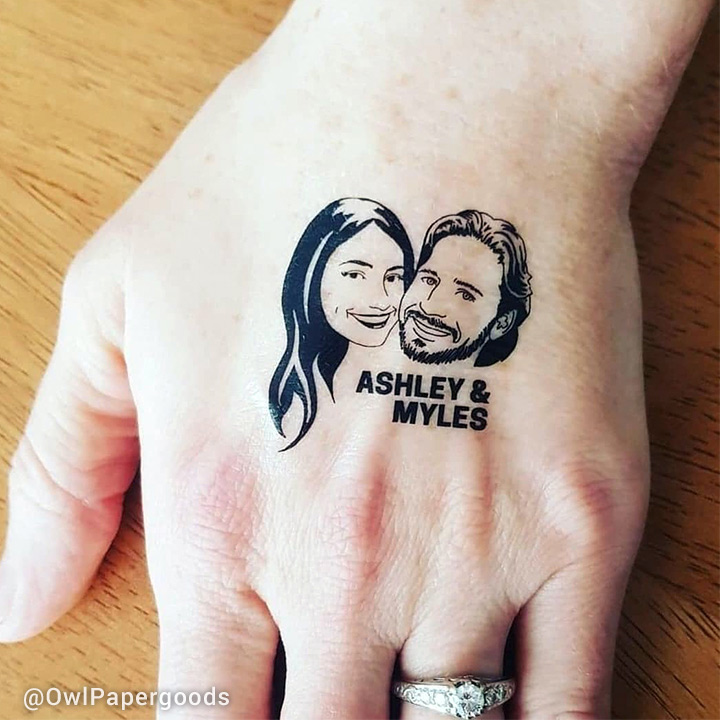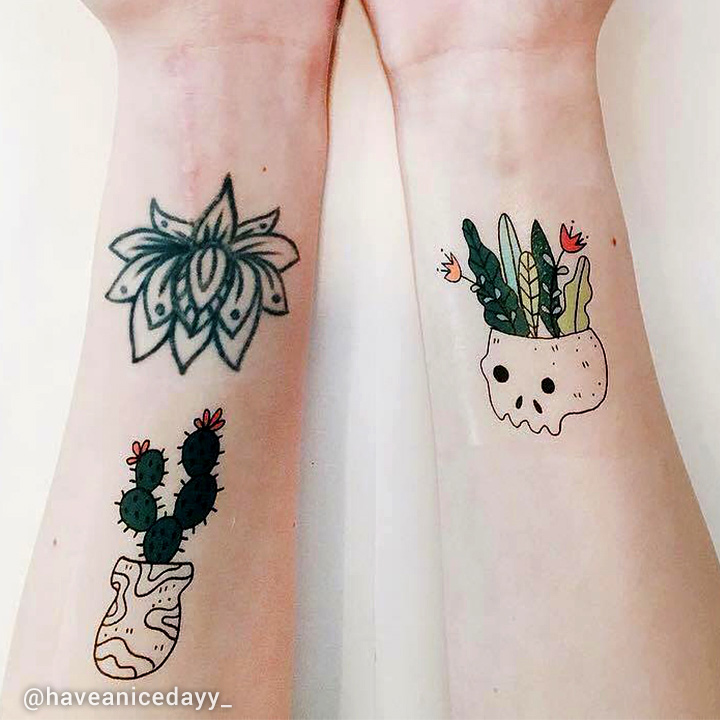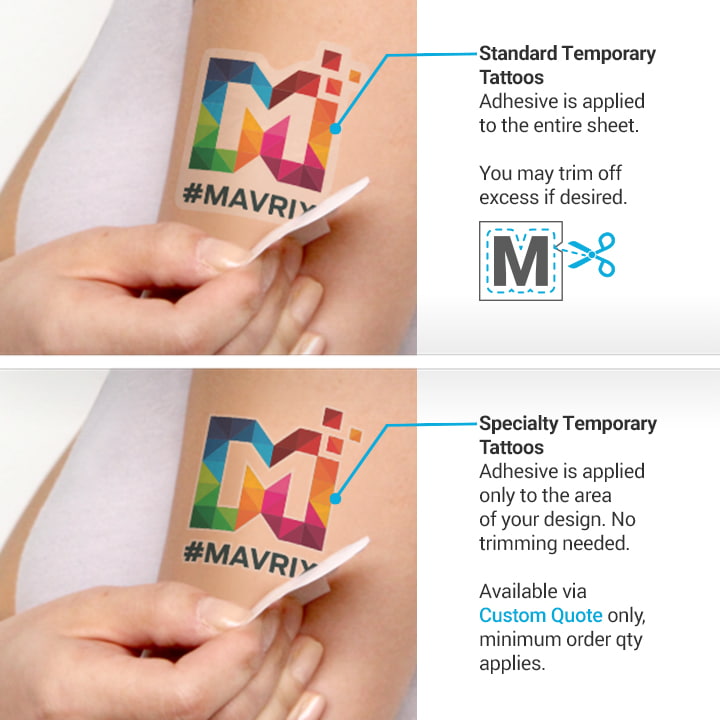 Create Custom Temporary Tattoos for business and DIY projects. Choose from our art or upload your own. Instructions are printed on the back of tattoos.
Tattoos are not image die-cut and are printed on clear film, so you can easily cut and apply your tattoo.
Learn More
Learn More
6 Tattoos (1 Page)

12 Tattoos (2 Pages)

18 Tattoos (3 Pages)

24 Tattoos (4 Pages)

30 Tattoos (5 Pages)

48 Tattoos (8 Pages)

60 Tattoos (10 Pages)

150 Tattoos (25 Pages)

300 Tattoos (50 Pages)
Custom Quantity
Reviews (1357)

Jennifer C.
Verified Buyer
9/12/2022
I ordered some custom temporary tattoos to test placements before getting a real one. They were printed clear, exactly as my image was sent to them, clean lines, and super easy to transfer on. They were perfect for my purpose but do come off quicker than the cheap kids temp. tattoos- so something to keep in mind. Would be perfect for dayevents and birthday parties where getting them off before school/work is important. They come off easily with washing and a little oil/lotion. Overall, very happy with my order.

9/12/2022
I ordered the tattoos for our Strikers Girls U13 soccer team and the girls had fun with them! The design process was quick and simple, the tatoos were easy to put on and looked great.

Liliane S.
Verified Buyer
9/8/2022
Thé temporary tattoos were great quality, and the came super quickly! The website was super easy to use and it was a painless transaction. Price is very reasonable.

9/8/2022

9/7/2022
Great quality and quick service! Would definitely recommend to anyone looking for a fun and unique gift or party favor!