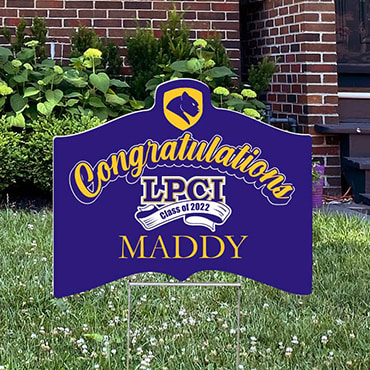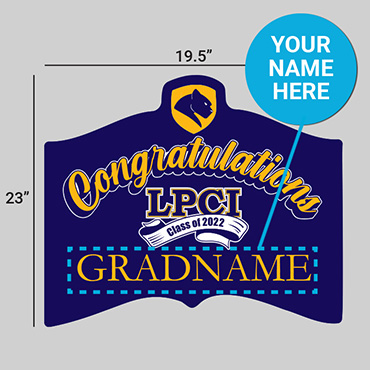 Make your LPCI grads year special with our personalized, custom Graduation Signs! Call attention to that special someone, and decorate your yard with the
coolest signs in town. Our yard sign material is durable, fade resistant, and easy
to set up. Enter promo code "LPCI18" for the special price of $14.50 USD (aprx. $18 CAD) shipping included.
Signs are made in Toronto and will take an average of one week from your order date to be created & delivered to your door.
Learn More
Learn More
Reviews (11)

Suzanne P.
Verified Buyer
7/8/2022

Jocelyn G.
Verified Buyer
6/16/2022

5/30/2022
I was pleased with my signs and received them earlier than expected 😊

Valerie S.
Verified Buyer
2/9/2022
I ordered some yard signs as a branding display for art shows. I am very pleased with the quality.

10/18/2021
Thanks for being so amazing