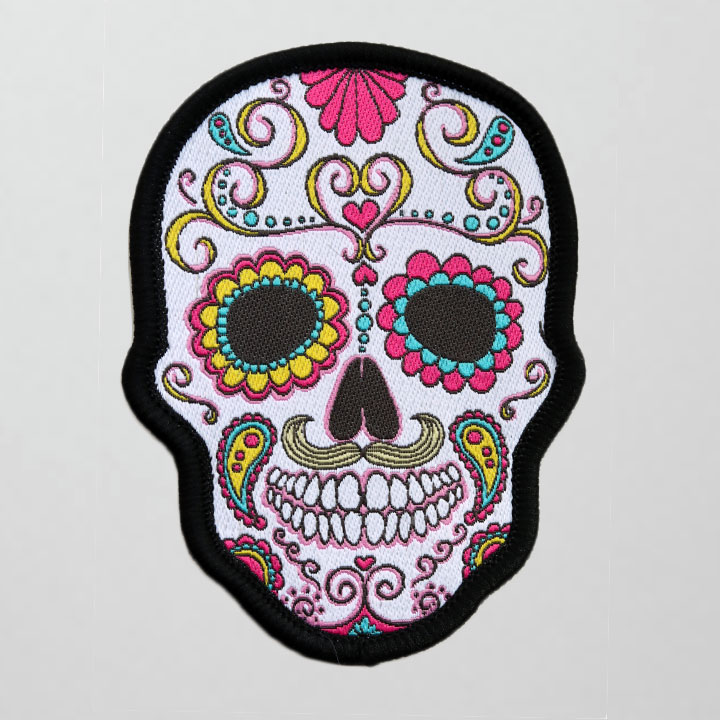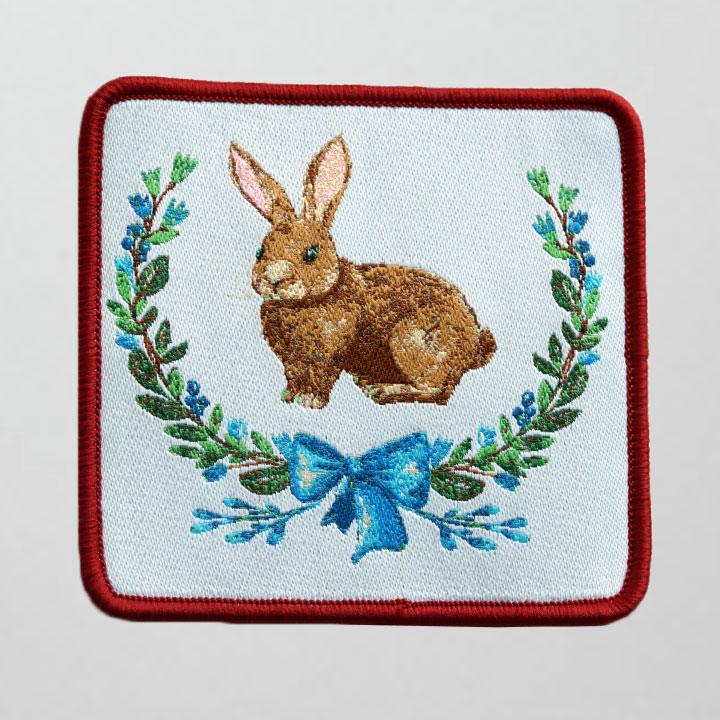 Woven Patches are sew cool you won't be able to resist! With the support of a thin thread your artwork will dazzle and still provide the classic look of the patch for an elegant look for your brand.
To order Embroidered Patches, click here.
To order Printed Patches, click here.
Learn More
More About Embroidered Patches
Missing instructions? Get your instructions here!
Woven Patches are a great alternate to our Printed and Embroidered Patches we offer. They have a thin thread so you can see details for small text and details of your artwork easily, and you can still choose from a variety of thread colours for the merrow edge from our library of colours.
FAQs:
Q: Woven Patches and Embroidered are so similar, what's the advantage of Woven Patches?
A: While Woven Patches don't have the classic look that Embroidered Patches do, if your artwork has a lot of small text, a lot of details and small text you want shown, Woven Patches are what you're looking for. You still get the embroidered look but as the thread is thinner, more details are visible.
Q: How do I make my own Woven Patches?
A: Woven Patches are a special custom product and if you fill out the form with the link, a sales rep will get back to you and help you with your order!
Q: Is there a minimum for the amount of Woven Patches I can order? What if I just want one patch?
A: As this is a special product, there is a minimum requirement of 500 patches. If you are just looking for a minimum quantity of 1 patch, you can order our Printed Patches here!
Q: If I want to reuse a patch, is that possible?
A: It is! If you sew your patch on, simply un-stitch it when you want to re-apply it to another material and you can resew it like new!
Q: What's the difference between Printed, Embroidered, and Woven Patches?
A: Printed patches have a smooth surface. Embroidered Patches have a thicker thread, and Woven Patches have a thinner thread, not as classic as the fully Embroidered Patches look but the feel and style is still there, and more details are visible.
Fill out this custom quote form below and a StickerYou associate will respond to your inquiry promptly with a formal quote.
Product Features
Easy to Apply to All Fabrics
100% Satisfaction Guaranteed
No Minimums
No Set-Up Fees
Washing Machine Safe
Apply with an Iron
Any Shape
Sew On (Optional)
---
Reviews (4189)

Delaney B.
Verified Buyer
8/5/2020
My order was received a
My order was received a few days late, but it was worth the wait! They look amazing, and I can't wait to give them to my group!

Chelsea D.
Verified Buyer
8/5/2020
Affordable and exactly what I
Affordable and exactly what I had in mind! Great service

8/5/2020
Love my stickers!!!!
Such a great website! Stickers come fast and they're perfect!!

Letravian K.
Verified Buyer
8/5/2020
Gets the job done! They
Gets the job done! They worked perfect for my lemonade bottles!

8/5/2020