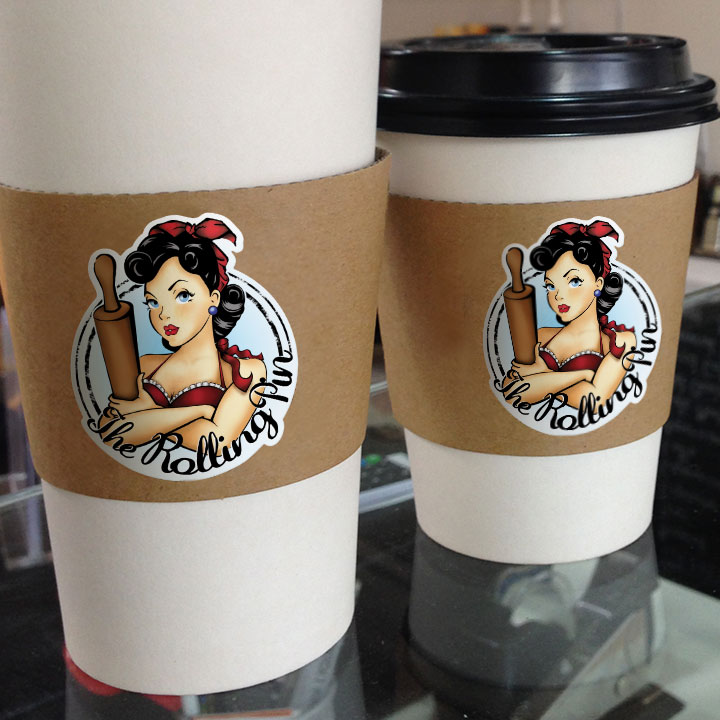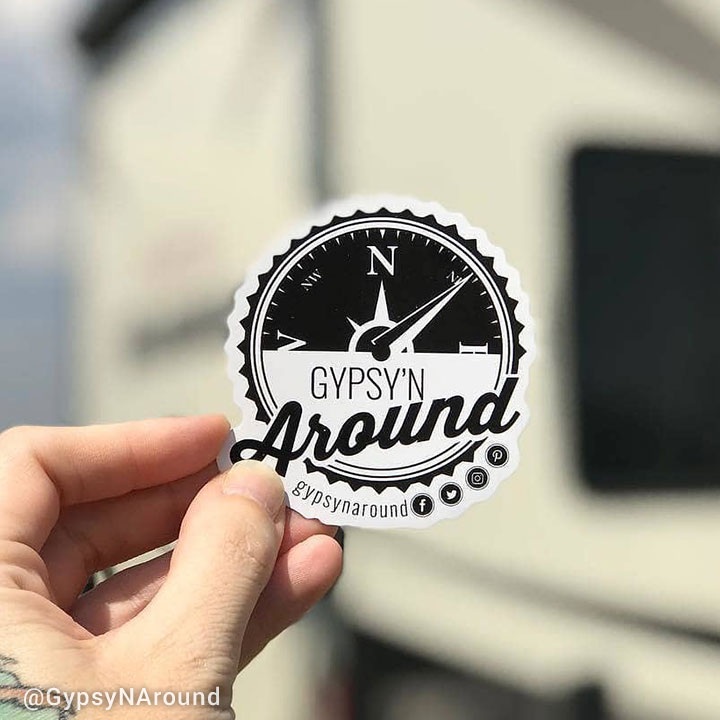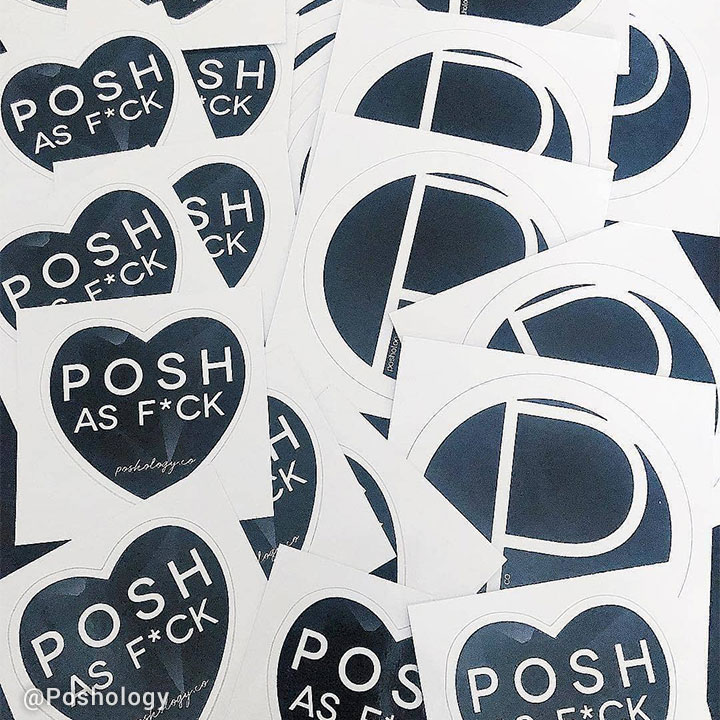 Custom Vinyl Logo Stickers are versatile for unifying your brand, creating unique promotional material, or tailoring to your personal needs. Our vinyl labels and stickers are waterproof, durable and long lasting.
We also offer logo design services.
Learn More
Learn More
20 Stickers (1 Page)

40 Stickers (2 Pages)

60 Stickers (3 Pages)

80 Stickers (4 Pages)

100 Stickers (5 Pages)

160 Stickers (8 Pages)

200 Stickers (10 Pages)

500 Stickers (25 Pages)

1000 Stickers (50 Pages)
Custom Quantity
More About Logo Stickers
Logo stickers are an important marketing tool for your brand. You can also stick them to anything you'd like, making them super versatile. StickerYou's Sticker Maker enables you to make and order the best custom logo stickers in the world. You can determine the exact size, shape, and quantity of logo stickers you require.

Get die-cut stickers to the shape of your logo, or design circle, rectangle or oval stickers that encompass your logo. Use our design tool to add text, color or other image elements to your logo such as social media hashtags or website information. Order logo stickers on pages, or as hand-outs for giveaways at events!

StickerYou gives you all the options based on what your marketing needs are. Create your own logo stickers for laptops, business cards, bumper stickers, to enhance personalized gifts, or simply to give away to your fans. StickerYou's stickers are weather resistant, will endure the outdoors, and will even hold up in the dishwasher! When it comes to applying, they have "bubble-free" technology, so applying them is always smooth and easy. They will stay stuck when applied, but when it comes time to remove them, they'll come off clean. Our custom logo stickers leave no gunk or residue when removed, so you don't have to worry about marks or damage. Logo stickers will make your brand stick!
Frequently Asked Questions:
Q: I have a great business logo but it's pretty abstract looking, will I be able to get custom logo stickers of its exact shape?
A: Absolutely! Every logo can make a great logo sticker! Simply upload your logo or design in our online
Sticker Maker
, and then select the "image die-cut" option. That will result in the die-cut shape contouring around the overall perimeter of your design. If you don't quite like the look of the image die-cut, we also have a plethora of other standardized shapes for you to choose from! If you want a completely custom die-cut not available in our editor, feel free to send your artwork to
[email protected]
for a free quote and proof!
Q: I'm starting a new business but have no experience in graphic design, how easy will it be for me to design a sticker?
A: Fret not! Even if you don't have a business logo, you can use StickerYou's online database of shapes and designs to edit them hassle free in our online sticker editor. Change shapes, sizes, colours and add text with the simple click of a button. Any additional text or images you add to your vinyl die-cut will also appear within the border, meaning no matter how many changes you make to your logo, your custom logo sticker will always be cut to the exact shape!
Additionally, if you need some assistance with designing your logo stickers, we have a full
art and design services
team that is here to help! We can tweak the design that you'd like to print, or help you come up with a whole new design and branding concept.
Q: Can I get a sheet of custom logo stickers?
A: Absolutely! Once you upload your logo or design, you can choose the size of the logo sticker you need. Once you select the size you'd like, our software will automatically detect how many will fit up on a letter sized sheet. From there you can decide whether you want your logo stickers to be die-cut to the logo's exact shape, or in one of our standard shapes which include circle, oval, rectangle, square, and more!
When creating your custom logo stickers, you have the option to have the same art design repeated across sheets, or you can also customize the sheet and print various sizes and designs.
Q: I can order just one business logo sticker?
A: For sure. At StickerYou we have no order minimums, so if you want to see what your logo will look like as a sheet, a die-cut single, or a kiss-cut single, we got you covered. You can also order single pages of your sticker logo design, or kiss-cut singles in different materials to determine which one is right for you. Gone are the days of breaking the bank and ordering large bulk quantities of logo stickers, you're officially in charge!
Q: I don't want my die-cut company logo stickers to have a white background, can I remove it?
A: That is possible! In our online sticker editor simply select a transparent background to get your die-cut custom logo stickers cut flush to the edge. Note that this will change the material to clear removable vinyl, which is a transparent, see-through vinyl.
Q: What makes printing logo stickers through StickerYou more affordable than if I ordered through a local print shop?
A: Some local print-shops may print logo stickers, however, every step becomes manual from design, to file preparation, printing, cutting and laminating. StickerYou has developed a proprietary system for managing the custom logo sticker printing process, which automates all the steps. We can thus produce the stickers at a fraction of the cost a local printer can offer.
Once you get started, all you need to do is upload your logo sticker design(s) to our
Sticker Maker
. From there, you'll be able to finalize your design, choose your size, material, format, then checkout! Your order will enter our automatic queue and will be printed as fast as possible. This saves you the hassle of having to travel to a physical print shop, we'll deliver your custom logo stickers directly to your doorstep!
Q: I have my custom logo stickers, now what should I do with them?

A: The good news is, the options are endless! Logo stickers are one of the best ways to raise brand awareness, it all depends on how you choose to use them. For example, if you ordered a large quantity, it's a great idea to use them as giveaway stickers at events like trade shows, networking parties, and other sponsored celebrations.
If you have an e-commerce or physical storefront, logo stickers are an excellent "gift with purchase" to handout to your customers. You'll never know where custom logo stickers can end up, often they'll remain on phone cases, laptops, and water bottles for years! The amount of brand awareness you can harness with a simple sticker is amazing.
Q: I prefer to support local, where are my stickers coming from?
A: Good news! StickerYou is a Canadian company, founded in Toronto, Ontario. We manufacture all of our stickers in-house and ship worldwide. We're extremely proud to promote Canadian manufacturing instead of overseas production, so you can rest assured that your StickerYou products will be made locally. Our factory is located in the heart of Liberty Village district downtown Toronto.
Q: How durable are custom logo stickers?
A: All of our vinyl logo stickers are waterproof and very durable! They are built to withstand the elements, including wind, water, and weather. This makes them great for a variety of purposes, including sticking them around town in public places (legally, of course!), slapping them on some water bottles, or placing them on the back of your phone or phone case.
If you're looking for a more durable product for industrial use, we also have a
permanent vinyl
product that is built for the toughest of conditions. Keep in mind, once you place a sticker made with this material, it will remain stuck there! If you'd like some more guidance in terms of which logo sticker material is right for, you can check out this
blog post
!
Product Features
Writable with Permanent Marker
100% Satisfaction Guaranteed
No Minimums
Removable Without Residue
Waterproof
Microwave Safe
Dishwasher Safe
Any Size, Any Shape
---
Reviews (4189)

Delaney B.
Verified Buyer
8/5/2020
My order was received a
My order was received a few days late, but it was worth the wait! They look amazing, and I can't wait to give them to my group!

Chelsea D.
Verified Buyer
8/5/2020
Affordable and exactly what I
Affordable and exactly what I had in mind! Great service

8/5/2020
Love my stickers!!!!
Such a great website! Stickers come fast and they're perfect!!

Letravian K.
Verified Buyer
8/5/2020
Gets the job done! They
Gets the job done! They worked perfect for my lemonade bottles!

8/5/2020