Die-Cut Sticker Singles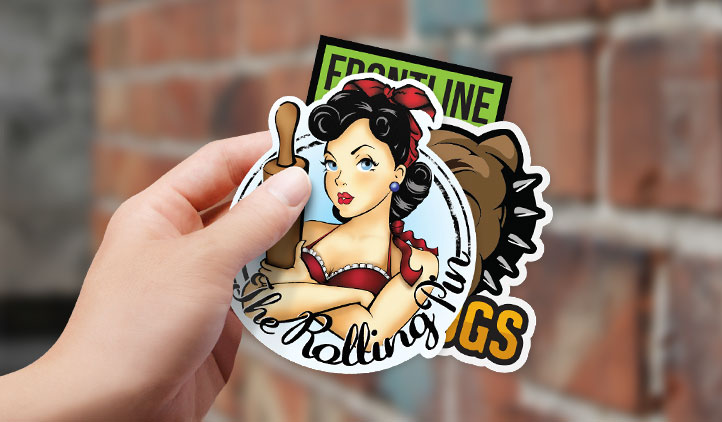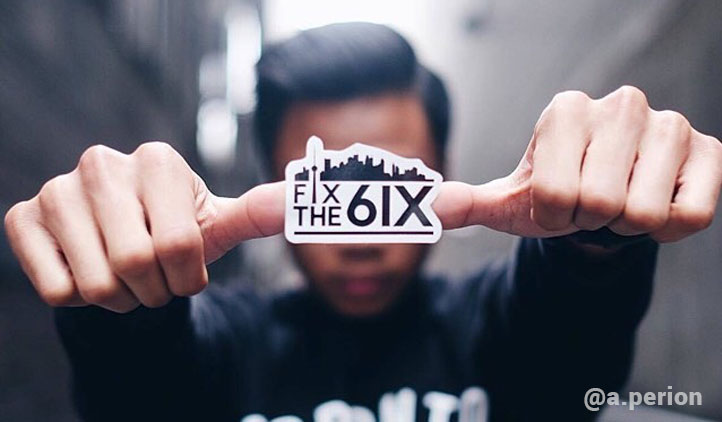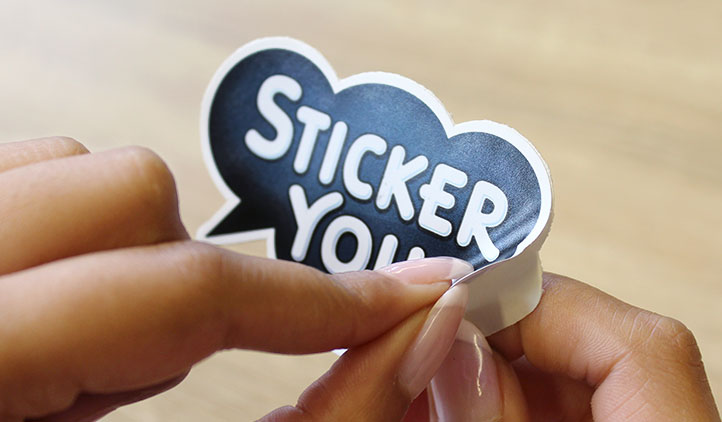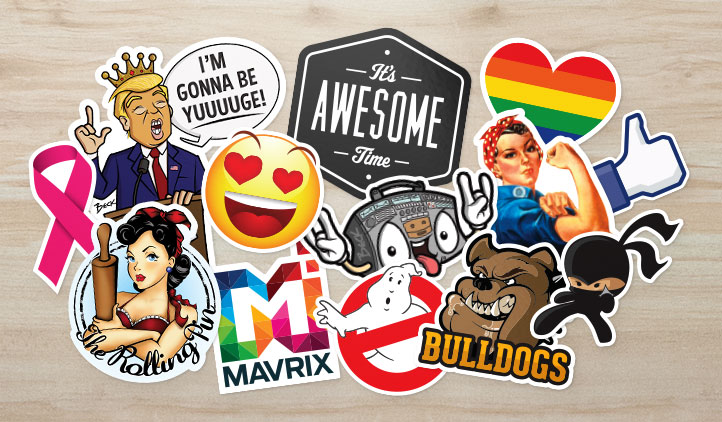 New die-cut sticker singles are high quality individually die-cut vinyl stickers easily made in any size and shape at the quantity you need. Our proprietary Sticker Maker online technology enables endless customization options and your precise sticker die-cut will match any design.
$10.28
per sticker or less
Product Features
Writable with Permanent Marker
100% Satisfaction Guaranteed
Removable Without Residue
More About Die-Cut Sticker Singles
New die-cut sticker singles are fabulous individually die-cut stickers that are so easy to design and create in any shape, size and quantity you want. The precise die-cut brings your design to life whether it is for your business or your own personal expression.
Using StickerYou's proprietary Sticker Editor online technology, the customization options are endless and you can create and then see your final custom die-cut design before we print your unique, fabulous sticker single.
Upload your image, logo or choose from thousands of images and custom sticker templates which you can then customize online and bring your design to life with the precise die-cut to any size, exact to 0.1" in measurement or shape.
You can make high quality custom stickers for your laptop, skateboard, bike, kids lunchbox or your special event, like a wedding or brand promo event. You might want to create custom business branding and hand these out to customers or create just one die-cut sticker single to show your love for your favorite sports team on your mug, notebook or car!
StickerYou's custom die-cut sticker singles are printed with top quality inks only on white vinyl semi glossy material to ensure your sticker looks fabulous and that they are waterproof, weather resistant and dishwasher and microwave safe.
StickerYou is a leader in innovative technology and custom sticker printing. We have a passion for empowering you to get your perfect sticker to bring your business to life or inspire your own personal expression and joy!
Related Blog Posts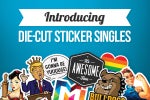 Introducing Die-Cut Sticker Singles
StickerYou is delighted to announce the launch of our newest sticker product: Die-Cut Sticker Singles. You can now order custom die-cut sticker singles online in any size, shape or quantity you like.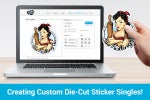 NEW - Create Custom Die-Cut Sticker Singles!
Our team has recently launched our brand new Die-Cut Sticker Singles! These stickers are cut precisely to your design, thanks to our innovative and cutting edge technology!
Reviews
They turned out perfectly. Just peel and stick! I gave two to my mom and she loves them. Now to make temporary tattoos! :-)
They are on the truck and the driver has not said anything bad about them. So they are working for what we need. Thank you
I was very pleased with how they came out! Stickers looked professional al and exactly how I wanted! Thank you!!
I looked up a bunch of different organizations and could not find one that offered the custom size we needed, single order (not batch), and decent preview. Only StickerYou hit the mark on all three. Thanks a bunch!
Love these stickers, thanks guys!
I am making:
Same design printed on pages, rolls or hand-outs
More than one design on a page
More than one design on a page