Specialty Temporary Tattoos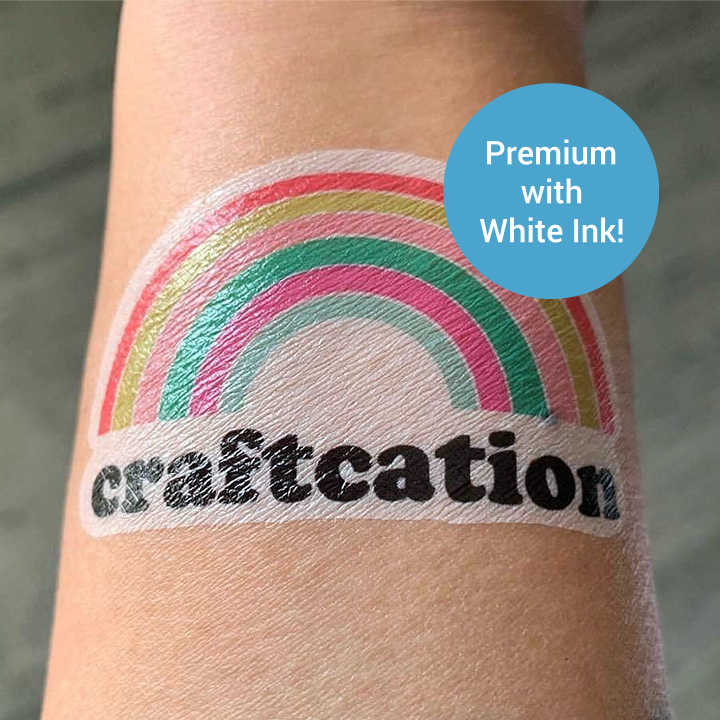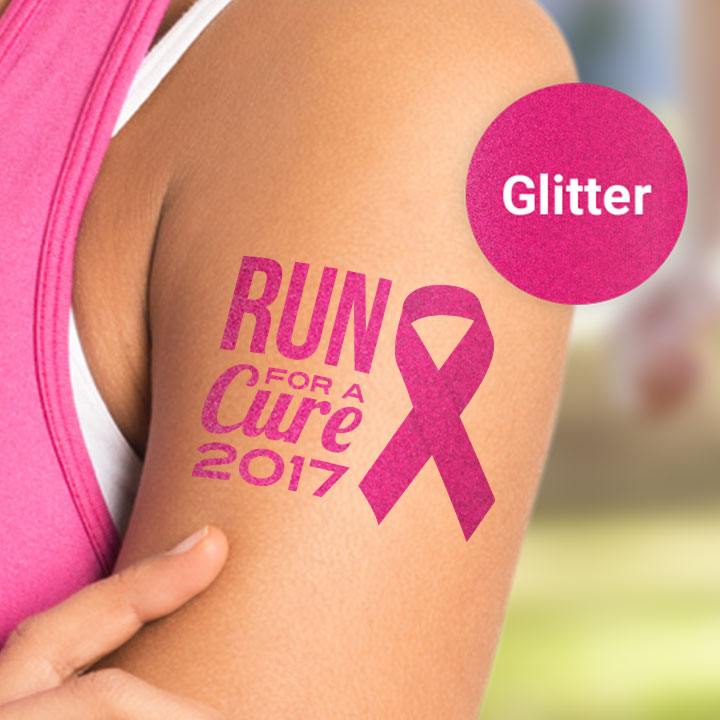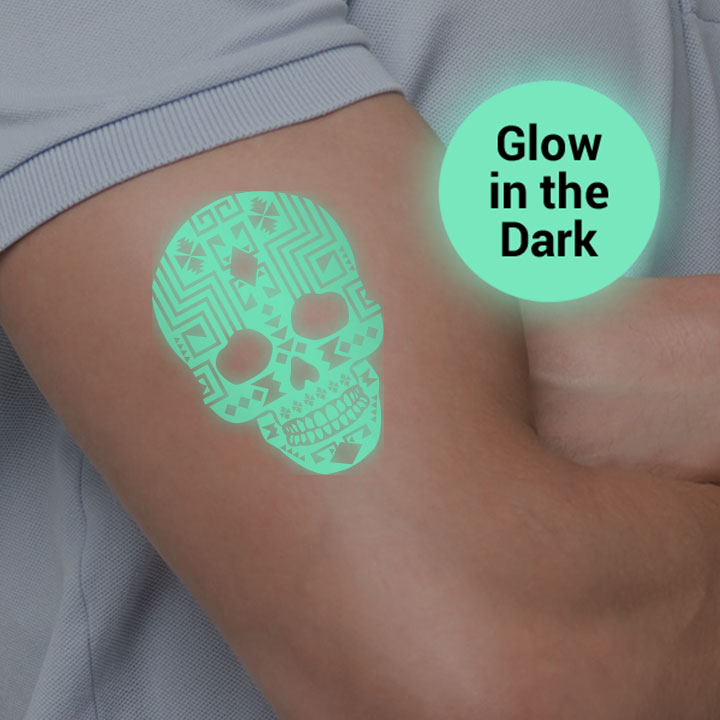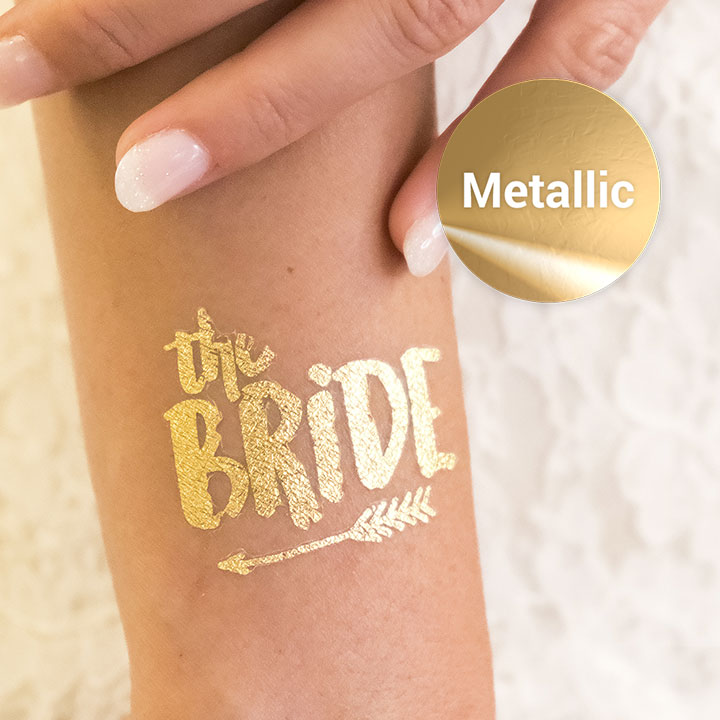 Specialty tattoos are safe and durable, perfect for your big upcoming event! Tattoos with special effects such as metallic, glitter, glow in the dark or have an invisible (premium) adhesive finish require a minimum order of 1,000. Instructions are printed on the back of your tattoos.
Buy Now and Customize Later
or get a quote below
$250
for 1000 tattoos (2"x2")
Learn More
More About Specialty Temporary Tattoos
StickerYou's Specialty Temporary Tattoos are waterproof, easy to apply, and will last up to 2-3 days without scrubbing. Should you wish to remove them immediately, the tattoos will come off with gentle scrubbing or baby oil. All temporary tattoos provided by StickerYou are non-toxic and safe to use. We recommend ordering in sizes above 2" x 2" in order to get the best effect. Minimum order quantity for these products is 1,000 pieces. Due to the delicate manufacturing process for these temporary tattoos, we cannot provide rush shipping. Specialty Temporary Tattoo finish options are listed below.
Metallic Temporary Tattoos
Create your own custom metallic temporary tattoos in any color you wish! Metallic temporary tattoos are super stylish and a great way to grab attention. Choose from the following metallic finishes:
Flood - Your entire temporary tattoo will have a metallic finish (Solid colors only)
Spot - Only selected areas will have a metallic finish
Pattern - Your selected pattern will have a metallic finish
Gradient - Your entire temporary tattoo will have gradient metallic finishes
Glitter Temporary Tattoos
Custom glitter temporary tattoos are a great tool for promoting and event or giving away at a party. Whether it is for kids or adults, these sparkly temporary tattoos are a hit for everyone at any age.
Glow in the Dark Temporary Tattoos
Glow-in-the-dark temporary tattoos can be a lot of fun! The glowing white ink shows up brilliantly in dark-lit areas, such as bars, clubs, festivals and outdoors at night. These glow-in-the-dark temporary tattoos are created with a special white ink that has phosphorescent particles that give of a glowing effect. These particles are only visible in white inks, so be sure your temporary tattoo design has lots of white areas to be sure you get a bright glowing effect.
Premium Temporary Tattoos
Premium temporary tattoos are ideal for your business or upcoming event. The adhesive finish is applied only to the area of your design, eliminating the need to cut around your design individually. They make a great promotional tool or swag product.
Fill out this custom quote form below and a StickerYou associate will respond to your inquiry promptly with a formal quote.
Product Features
100% Satisfaction Guaranteed
Waterproof
Without Scrubbing, Lasts 2-3 Days
Easy to Apply with Water
No Lead
No Mercury
Removable with Baby Oil
Minimum Order Quantity
---
Reviews (4060)

6/29/2020
Was everything we asked for
Was everything we asked for

6/29/2020
great product, great service and great prices
I loved how easy it was to customize my stickers online not just how I wanted them to look but the way I was able to design them to fit my budget and definitely appreciated the discount, also if I want to go back and order more they already have it saved so it makes it that much easier to buy again.

6/29/2020
Awesome Experience
AMAZING customer service - huge shoutout to Kimberley. Awesome experience working with her!

6/27/2020
Had the smaller 1" size
Had the smaller 1" size rpund stickers that I needed. Order arrived within just a few days and was perfect. Will use them again.

6/27/2020
Excellent, high quality product!
Excellent, high quality product!