Last Updated: 5/23/2023 3:14:38 PM
What is StickerYou's return policy?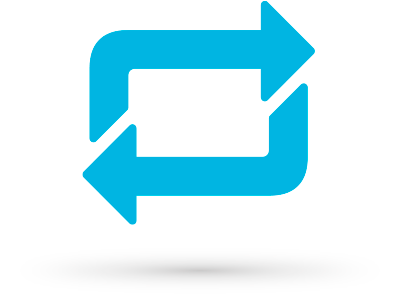 We promise to deliver the best quality custom products to you in a timely manner.
From time to time things can go wrong and mistakes can happen, which is very upsetting to us and we take it personally if our product does not meet or exceed our customers' expectations.
If you are not satisfied with your order, please get in touch and let us know. We appreciate feedback from our customers and we are always striving to improve our business operations. Our friendly Customer Experience Specialists will be happy to assist you from 9am to 5pm Eastern Time, 7 days a week.
What is covered under our policy?
Our policy covers the aspects of our business that we have direct control over and does not cover the actions of third parties.
Under this policy, we guarantee:
To deliver high-quality products in a timely manner.
To deliver the product you ordered and the quantity you ordered.
To deliver a product that is a close reflection of the artwork you uploaded.
Our policy does NOT include:
Delivery times - as these are fulfilled by a courier. We can only provide you with an estimated delivery date which is a good indication of when you should expect your order, but not a guarantee.
Delivery if a customer enters an incomplete or incorrect delivery address.
A delivery that is refused by the recipient or if multiple delivery attempts are made unsuccessfully.
Delays or damages in transit.
Delays in production if we are awaiting information from the customer (new artwork to replace inaccurate or unusable previously uploaded artwork).
Our refund/reprint policy:
In the unfortunate event that a Rush or Express order has been delivered after the estimated delivery date, we will refund you the shipping charges. Please allow up to 8 business days for the payment to be reversed on your card.
We will not reimburse for lost or stolen packages that have Proof of Delivery.
If your order has arrived damaged we will replace it with a reprint of the damaged products. We require a photo to clarify the condition of your order before processing the reprint.
If the quality of the products you received is not satisfactory, we will refund you the full amount or offer a free reprint. We require a photo to clarify the issues with your order and may also ask that you ship back the products to us. StickerYou does not reimburse for return shipping costs on the products being returned.

If you are not satisfied with your order, please contact us by filling out our Customer Care Request Form within 60 days of receiving your order. We work hard to respond to your requests within 1 business day and we will do everything we can to assist you.
Our On-Hold policy:
In the event that we determine that the artwork you have submitted won't print well, or we need more information from you to print your order, we will place that specific item On Hold, and reach out to you via email. We request that you please reply to the email with new artwork, approvals, or any responses to process your request as quickly and efficiently as possible.
For your order to remain within your original production schedule, if we do not hear back from you within 8 hours we will send your order through to print as it was placed. Please note that if you are unsatisfied with your item after this point, we will be unable to provide you with a reprint or refund for the same.
What is a full refund?
StickerYou will refund up to the full amount that was paid to StickerYou by the customer on any single order. Products purchased through third parties (e.g. Living Social, Groupon, or retail stores) cannot be refunded directly by StickerYou. Please contact the appropriate third party for a resolution.