Hockey Stickers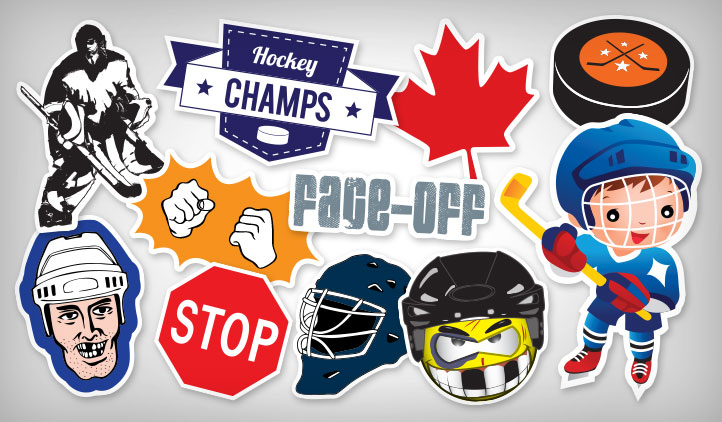 Show your love of the game with Hockey Stickers from StickerYou. This theme has flags, symbols and more to create the perfect Hockey Stickers. Use for your helmet, walls, or to decorate your equipment. Hit the ice and Make it Stick!
Product Features
Writable with Permanent Marker
100% Satisfaction Guaranteed
Removable Without Residue
More About Hockey Stickers
For the best game you can name, you want some of the best stickers to match. Here you'll find all the best stickers for your team, equipment, or just for fun. Support your favorite team from the Habs, Leafs, to the Boston Bruins, by sporting their logo proudly at the next game. Upload a logo sticker of your favorite team and stick it on just about anything from your car, including bumper stickers, to your phone, laptop, or stick on your shirt on game day. If you're feeling crafty, you can make your own flags to wave during the game by creating your own flags and sticking the logos on them. If you want to go all out, make temporary tattoos for your face and hands!
Choose from a variety of different images and designs, from hockey pucks to Property Of stickers for your equipment. If you play on your own team, you can make helmet stickers with your own team's logo and your hockey number, or name. At the same time, make name labels for all your equipment from your skates, to your hockey stick, to help keep track of your things on game day.