I am making:
Same design printed on pages, rolls or hand-outs
More than one design on a page
More than one design on a page
Water Bottle Labels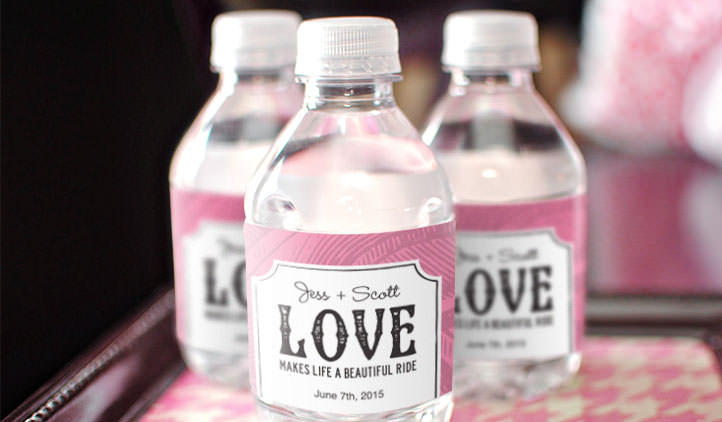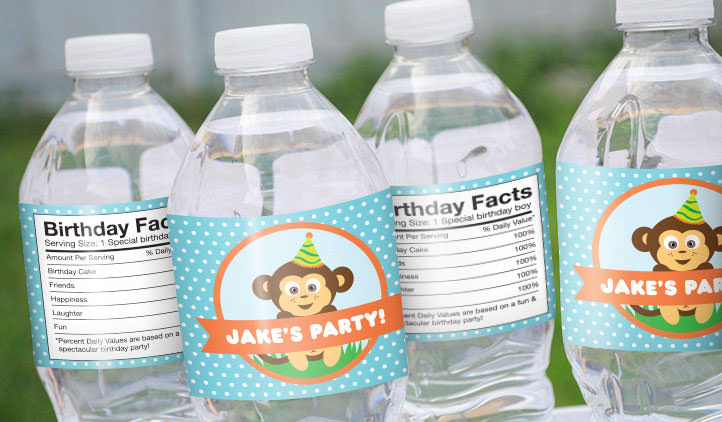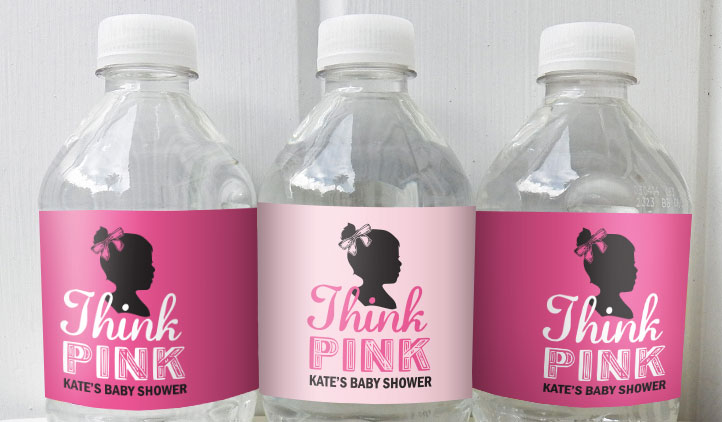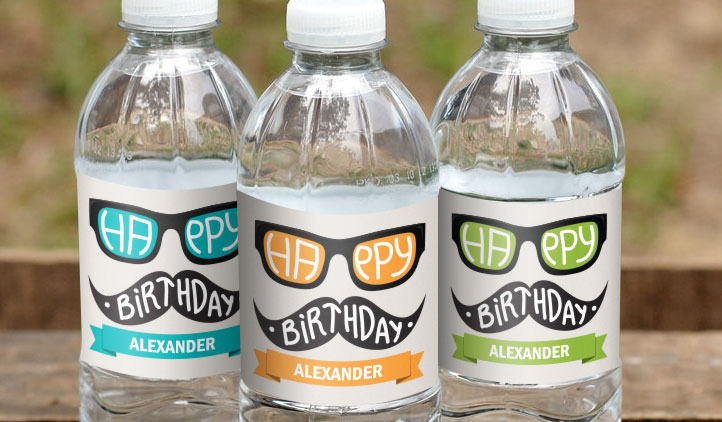 Customize your water bottles at wedding, birthday parties, showers and corporate events. Upload a photo, logo, the bride and groom's name for a wedding, party theme or just some fun designs and colors!
Product Features
Writable with Permanent Marker
100% Satisfaction Guaranteed
Removable Without Residue
You may also like
More About Water Bottle Labels
Water bottles are a go-to way to stay refreshed all day, and we think your water bottle should look as fresh as it makes you feel! At StickerYou it's easy to create beautiful customized water bottle labels for your next personal or corporate event. Plastic water bottles can distract with commercial branding when you want your event to be very on-brand and professional. At StickerYou you can customize water bottle labels with fun designs pertaining to your next personal event or with your business' logo and contact info forbusiness events or trade shows. Custom water bottle labels are also an ideal tool for reusable water bottles you bring to work, school, or summer camp! With water bottles that are customized with names or address and phone numbers, no one can mistake your beautiful bottle for their own.
Our water bottle labels are templated to be the perfect size to wrap around plastic water bottles, and with no minimums it's easy to order for any sized event! Our water bottle labels are safe to go in the dishwasher or microwave and are even waterproof, so your customized water bottle label always stays as fresh looking as you are. Next time you need a water bottle's label customized, get your feet wet with StickerYou! All our custom water bottle labels are printed and shipped from Toronto, Ontario!
Related Blog Posts
StickerYou vs. Water
Custom stickers and labels are just some of the products we create for our clients. Our customers always say to us, "well they look pretty, but will they last?"
The Sticker Awesomeness You Won't Want to Miss!
This is not an ad. This is a shout out to everyone who has been inspired to create some awesome stickers, who in turn inspired us to create this video, which we sincerely hope will inspire others to create some awesome stickers, labels, custom decals and more.