Snowboarding Stickers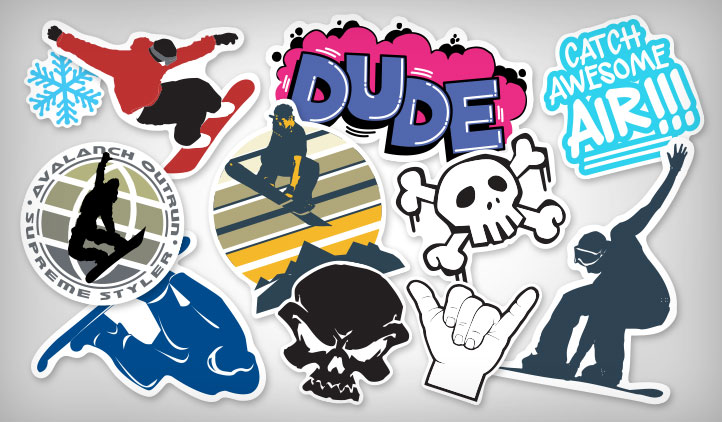 Winter is rad so make your snowboard stand out on the slopes with StickerYou! Choose from a variety of art or upload your own. Snowboarding stickers are easily removable so changing them mid-season won't harm your board.
Product Features
Writable with Permanent Marker
100% Satisfaction Guaranteed
Removable Without Residue
More About Snowboarding Stickers
Add some fun and style to your snowboards, and get them ready for the winter season with snowboarding stickers from StickerYou! Cover your snowboard in your favorite cartoon characters, animals, stickers for the holiday season, art, cool designs, or all of the above! Have a similar theme, color, or art style for your boards. If you can't decide on what you want to stick, make your favorites and switch them up throughout the season. If you want to keep it sleek, unique look, just have one big sticker to take over your snowboard. To keep you going the rest of the year, make snowboarding stickers for your laptops, notebooks, or lockers!
StickerYou's stickers are weather resistant so they will stick strong on your boards and last long throughout the seasons. With high quality, bubble free material, they will go on smoothly and stick strong. When it comes time to remove them, they will come off clean leaving no messy residue behind to harm your board.