Family Stickers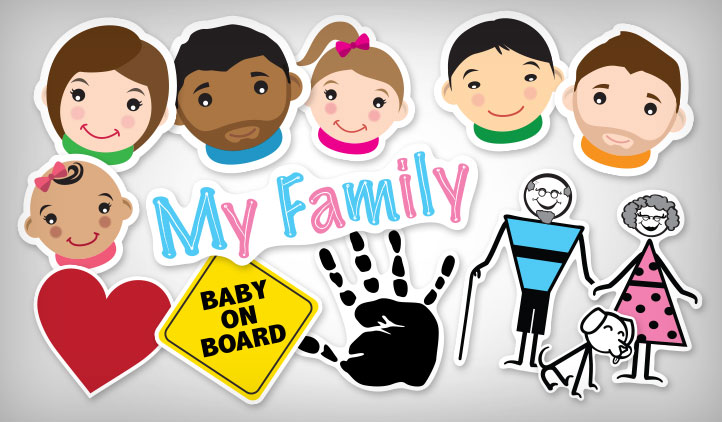 Get all your family stickers are StickerYou, right down to the dog and cat, even Grandpa! Make easily removable stickers like bumper stickers, car stickers, and window stickers- they are also great for scrapbooking family memories.
Product Features
Writable with Permanent Marker
100% Satisfaction Guaranteed
Removable Without Residue
More About Family Stickers
Make stick people, faces, or photos, of all your family members as stickers! With family stickers from StickerYou, create stickers for family tree projects, character faces for each member, or photo stickers. Make a sticker for every member from Grandpa to the family cat! Create stick people for each member and stick them on the back window of your car, or get creative and use characters from cartoons or movies to represent your family. Make family photo stickers, and stick them on laptops, the fridge, make a bumper sticker, or scrapbooking family memories.
With StickerYou's family stickers, you can make them any shape, from round stickers, square, heart shaped, or make your stickers die cut to the image! With our high quality, glossy, vinyl material, they will go on smoothly to most materials, and are weather resistant. When it comes time to remove them, they will come off clean leaving no messy residue behind.