Pirate Stickers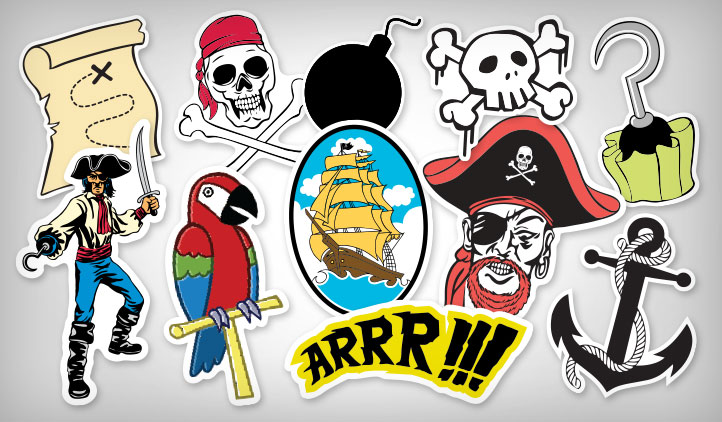 Pirates! These treasure hunting, adventure seeking, seven-seas sailing misfits will be sure to liven up any party or event. The perfect addition to your child's pirate themed birthday party, or just for fun.
Product Features
Writable with Permanent Marker
100% Satisfaction Guaranteed
Removable Without Residue
You may also like
More About Pirate Stickers
Parrots, pirate ships, anchors, and treasure maps… find all that and more pirate stickers right here at StickerYou! For kids birthday parties, make your pirate themed party complete with stickers! Use stickers to decorate, for party invitations, name labels, party hats, party favors, gift tags, even for thank you stickers! Create name labels, decorate notebooks, computers, kids can even stick them on their bedroom doors!
If you have a specific design or theme you want to use for your stickers, you can make your own in the sticker maker! Simply upload your artwork and adjust the shape and size accordingly, or have your artwork die cut to the image. Use our readymade pages with a variety of different pirate stickers, or create your own in the sticker maker! If you have text you want to use, you can either add it to the artwork as you make the stickers, or write on it when you're ready with a pen or maker.