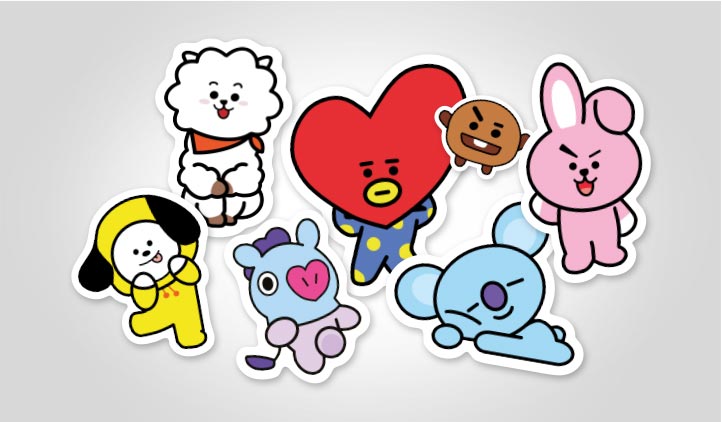 Are you an ARMY member wanting to express your love for BTS? Create custom stickers with BT21 designs of your favorite characters to show off on your laptops, phone cases and water bottles!
Learn More
Learn More
Reviews (6676)

Shaelyn B.
Verified Buyer
9/20/2021
They are beautiful and came out exactly how I expected

Rachael S.
Verified Buyer
9/17/2021
great customer service and fast shipping.

9/10/2021
Looks great! Very good quality. Exactly as designed, color, form, size... We put it on a skydiving helmet!

8/27/2021
Easy to use. Good product. Came on time.

Cristine P.
Verified Buyer
8/20/2021
My daughter, the artist, was looking for a reputable company to create vinyl stickers of her artwork that she could sell on her Instagram and at art shows. Customer service was very helpful; they would not print the sticker unless all graphics and text were clear. They are willing to assist you with this, too. Not many companies would do that. Thank you for your professionalism - my daughter will continue to have an artistic relationship with your company.