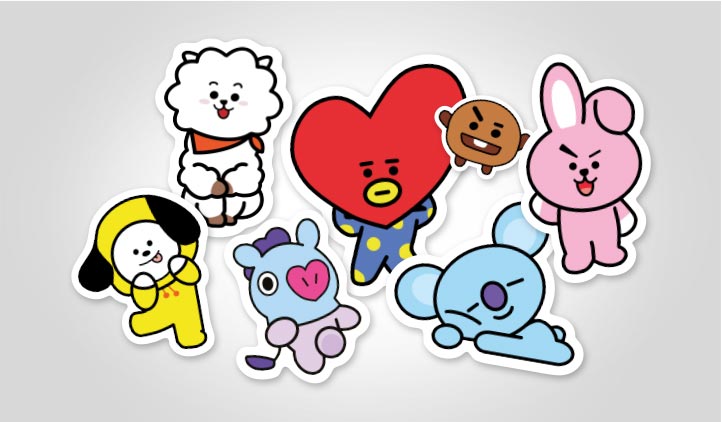 Are you an ARMY member wanting to express your love for BTS? Create custom stickers with BT21 designs of your favorite characters to show off on your laptops, phone cases and water bottles!
Learn More
Learn More
Reviews (6745)

10/26/2021
I loved how easy it was to order a custom designed sticker and the outcome is awesome!

10/26/2021

10/26/2021
Product looked great,client very Happy.....will work agian with Sticker you

Elizabeth E.
Verified Buyer
10/26/2021
Second time using this company and they exceed expectations in price, process, delivery time & quality.

10/26/2021
Great product, great experience!