How to Make Vinyl Stickers at Home: Complete Guide
August 25, 2023
|
Guides/Tutorials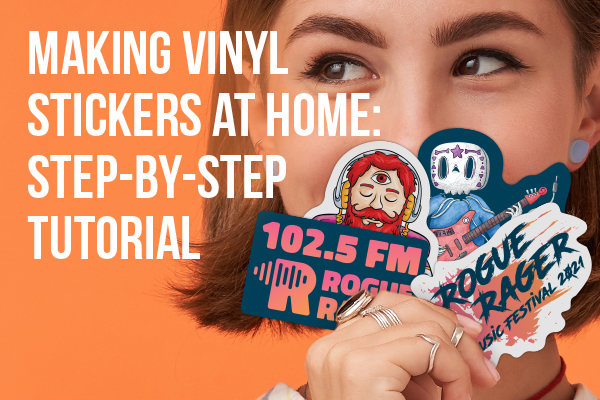 Vinyl is among the top materials used for custom stickers because of its quality, cost, and durability. It's able to yield beautiful multi-colored stickers that can last for years, characterized by water and weather resistance. Vinyl also has a permanent adhesive, ensuring it can keep its stickiness and stay intact whether you apply it indoors or outdoors.

If you're looking for a way to customize your laptops, water bottles, notebooks, or other objects, vinyl stickers are a great option. We'll walk you through how to make your own custom vinyl stickers in this article.
Materials Needed to Make Vinyl Stickers
To get started making your own vinyl stickers at home, you need to gather the following materials:
Vinyl sticker paper, either by the sheet or by the pack
Vinyl laminate in either matte or glossy finishes, depending on your preference
Application tool or credit card
High-quality printer
Electronic cutting machine
Your design
How to Make Vinyl Stickers: Step by Step
Now that you have all your materials, you're ready to make your own vinyl stickers. Here are the five easy steps to take.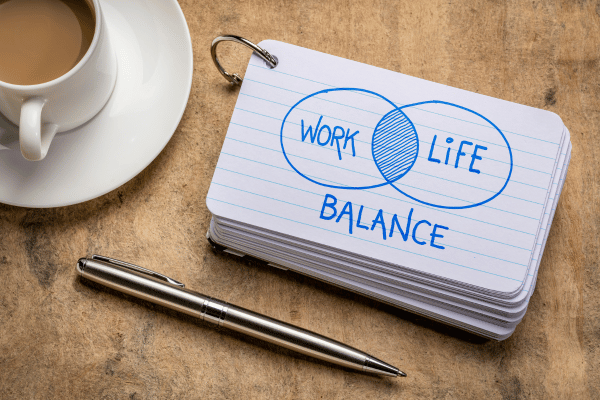 Doodle Your Sticker Design Ideas
The foundation of your vinyl stickers is, of course, your design. To make the stickers truly yours, we recommend that you draw them yourself. Brainstorm a couple of sticker ideas and sketch them on a piece of paper. It doesn't matter what kind of paper you use at this point as you'll be scanning your design to your computer later on.

Do make sure, however, that your design is the right size. As a rule of thumb, it should fit on an 8 x 11 inch (20.3 x 27.9 cm) piece of paper. But you can adjust the size depending on how big or small you want your vinyl stickers to be.

If sketching isn't really your strong suit, you can also find designs for your stickers online. Royalty-free sites like Pexels, Canva, Flickr, or Unsplash will have tons of images that you can choose from.
Prepare Your Design on the Computer
If you've sketched out your own design, scan it to your computer. If you pooled images from the web, you can skip the previous step and upload your design on editing software like Adobe Photoshop, Adobe Illustrator, or Canva.

Set the document size according to the dimensions of your vinyl sheet. Then place your design on the document. If your design is small, then you can add multiple images on one piece of paper so you don't waste your vinyl sheets.

When you save your design, make sure the resolution is set to at least 300 pixels per inch. This will ensure the best print quality. You'll also want to save it as a .png file so you have a transparent background, which makes it easier to cut the outline later.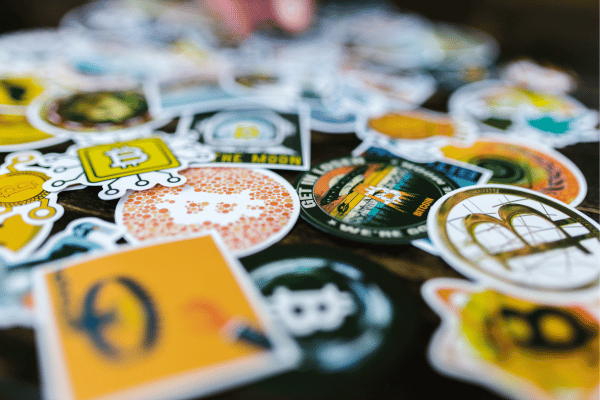 Print Your Vinyl Stickers
Now you're ready to print! Before anything else, make sure that your printer is compatible with vinyl sticker paper. Both laser and Inkjet printers are able to print on vinyl, but some types of vinyl sticker paper may have different printer requirements.

When you're sure that your printer can accommodate your vinyl paper, load them on the printer's tray. Make sure that the non-adhesive side is facing up. Adjust your printer settings to accommodate the size of your paper and set it to high-quality print mode.

On your editing software, you should be able to find a "print" menu option. Make the necessary setting adjustments and then hit the print button when you're ready.
Apply Vinyl Laminate Paper
Laminating your vinyl stickers is a crucial step if you want to make them more durable and enhance their waterproof and weather-resistant properties.

Although, if your stickers are for short-term use, you can skip this step — just keep in mind that your stickers may not last as long. On its own, vinyl stickers can retain their quality for a year. But when laminated, they can last a good four to five years.

Should you decide to laminate your stickers, you'll need vinyl laminate sheets in a glossy or matte finish, depending on your preference. Cut the laminate sheet to measure 8.5 x 11. Then, peel an edge of the laminate and line it up with the edge of your sticker paper. Take an application tool or credit card and smooth the laminate down onto the vinyl while slowly pulling the backing off.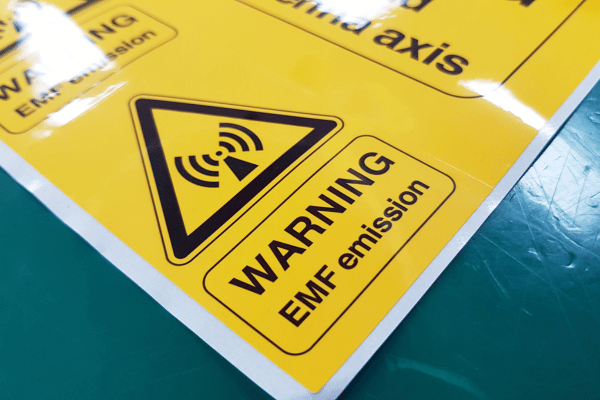 Cut Out Your Stickers
When you've finished laminating your stickers, you can start cutting them into individual pieces. You can use a pair of scissors for this, but if you're printing in large quantities or want your stickers to look more professional, we recommend using an electronic cutting machine.

If you're using a cutting machine like a Cricut, lay your vinyl sheet onto the cutting mat and load it into the machine. Adjust your cut settings, including the blade, thickness, and speed. For vinyl stickers, set the blade to 2, thickness/depth to 33, and speed to 5. Prompt the machine to begin cutting — you may need to run this multiple times to ensure the blade fully cuts through the laminate and sticker paper.
Conclusion
See how easy it is to make your own vinyl stickers at home? It only takes five steps to create your custom stickers. When that's done, you can just peel off the backing and apply them anywhere you want to add a touch of design and personality to your everyday items.