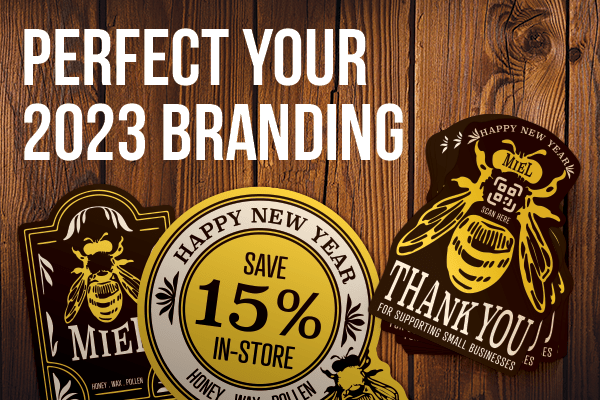 As a new year approaches, a new opportunity to renovate, refresh, and recharge your brand identity presents itself.

Out with the old, and in with the new! It's time to get that competitive edge you've always wanted, with the power of customized products!


Use swag stickers and handouts to celebrate the year ahead with your customers
What better way to start off a new year than revamp your relationship building tactics with your customers? Swag stickers are a cost-effective and easy way to let your customers know you're excited to celebrate new beginnings with them, and thank them for their loyalty to your business.

Consider giving these out as a gift-with-purchase, or even sell them for a couple bucks at checkout - the choice is yours!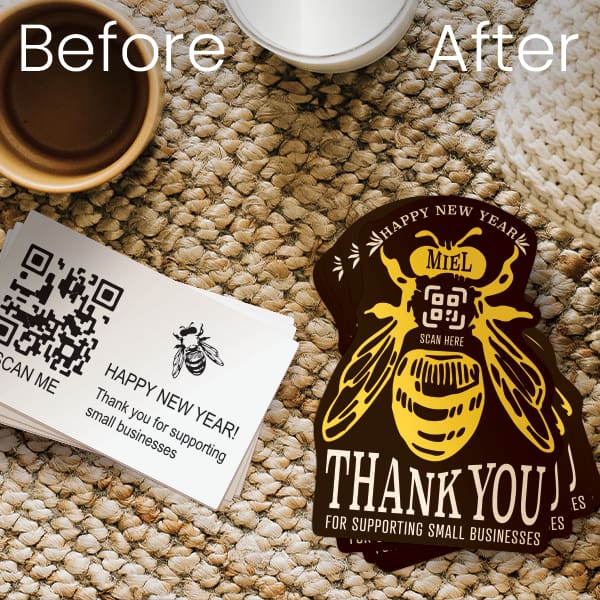 Generate new interest in your business with promotional decals, and meet those 2023 revenue goals
With the transition from Black Friday and Cyber Monday leading into the holiday season, January can often be a slower time for business. Get a running start in your Q1 by getting more aggressive with your marketing messages and promotions.

To do this, leverage decals the power of decals (available in any size and shape), and apply them to any smooth surface! If you have any sort of in-store or online promotion, make sure your customers know about it.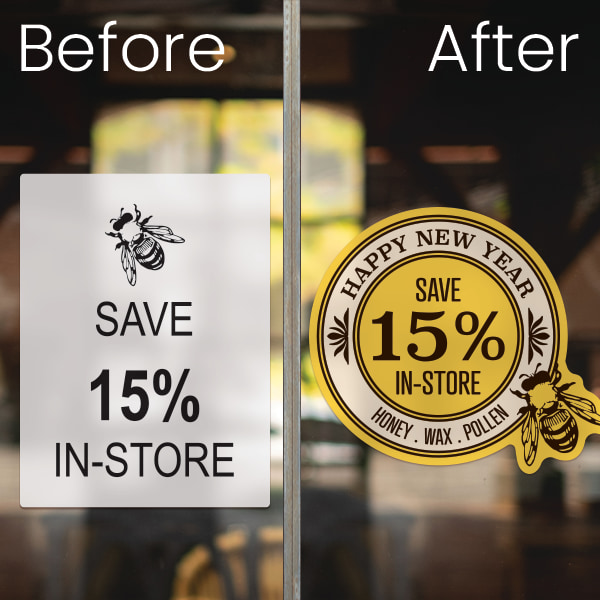 Leverage labels to breathe life into your product packaging and modernize your brand identity
At StickerYou, we want to ensure you're in the driver's seat when it comes to personalization and expression - that's why we offer over 10 different roll label materials for you to choose from. Revamp your product packaging game, and find the perfect substrate for your application.

For orders of 250 units or more, we recommend our roll labels - however, if you'd like to do a smaller run, all of our sticker materials are also excellent for packaging. Rest assured, we're here to brand your business, regardless of size!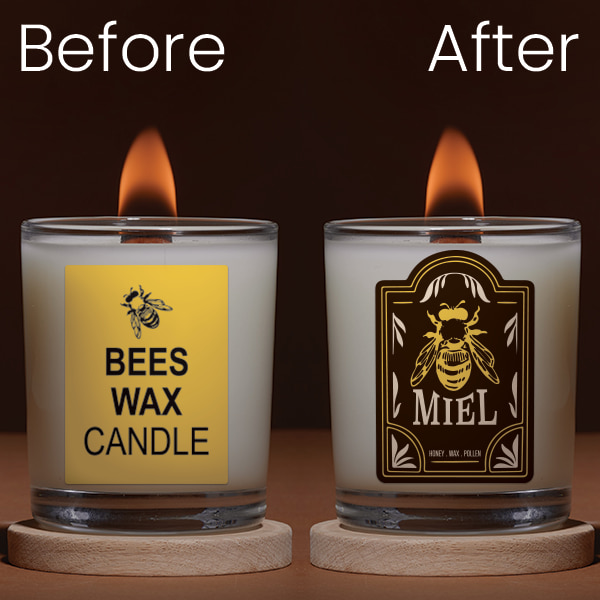 Use custom name badges to add a polished, professional finish to your employee uniforms
When it comes to first impressions, your employees are often the first interaction potential customers have with your business. This makes it crucial to ensure you're presenting yourself in a professional, polished manner. That being said, developing a branded uniform or apparel strategy doesn't have to be complicated!

Our custom name badges are available in any quantity, and can be individually personalized, customized, and ordered in any shape. Consider creating some unique badges or printed canvas patches for each of your employees - you can even personalize them with a tagline, slogan, or mission statement!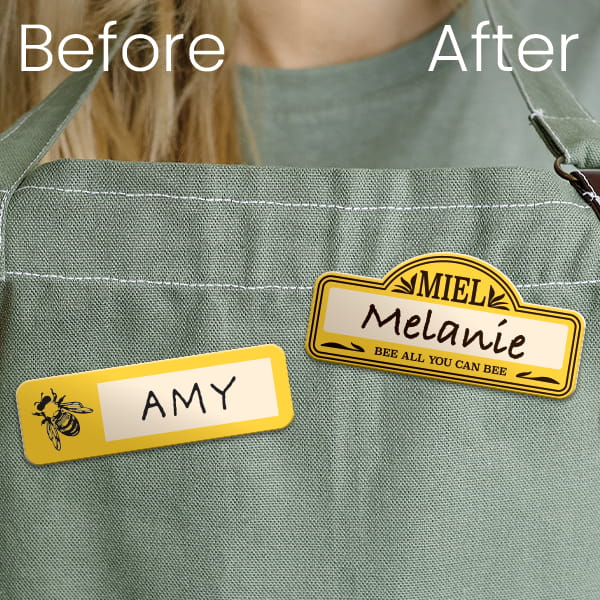 Acquire new customers and gather leads with customized yard signs
Outdoor signage is crucial for getting new leads to step inside your business storefront or office space, and our yard signs are the perfect solution to enable your outdoor branding strategy.

Made from 4mm weatherproof corrugated plastic, these signs are extremely durable, and stand up to the toughest of conditions. Grab the attention of passerby, and persuade them to interact with your brand by adding your value added services to this signage - this can be anything from a first purchase offer, free quote, consultation, or whatever best suits your business.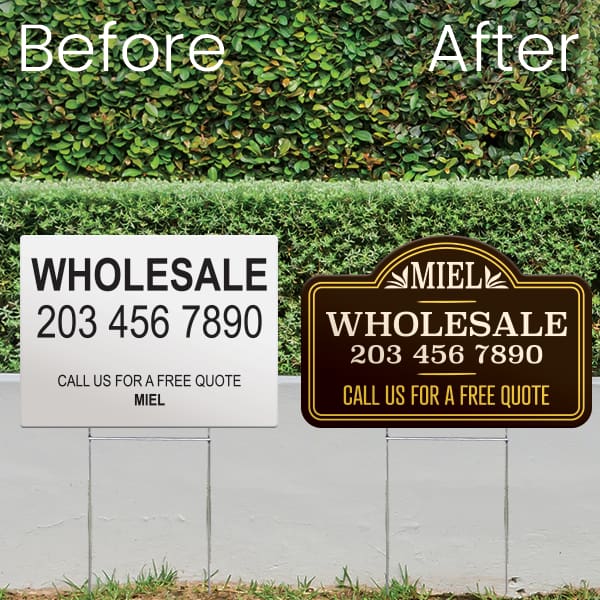 Want more great ideas and inspiration? Follow us on social, or sign up for our newsletter for amazing deals delivered directly to your inbox.
StickerYou blog posts are written and published by members of the StickerYou team at our headquarters, located in the beautiful city of Toronto, Canada.