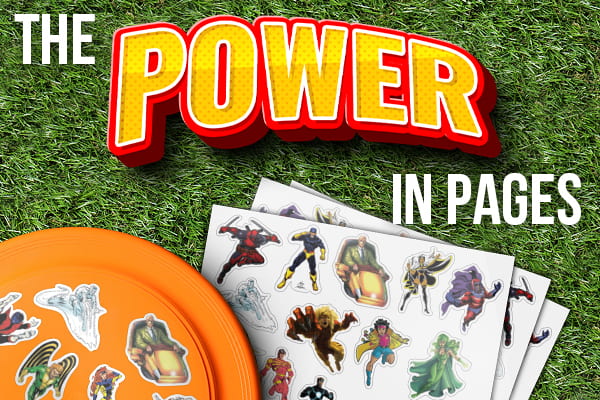 Share this post:
What do you do when you have multiple designs, but don't want to commit to high order quantities?

Explore the power of pages! Unlock the ability to fit as many designs as you'd like, on each page you create.


Create a sticky portfolio of your designs and illustrations
Do you love creating digital or physical illustrations/works of art? Why not turn them into stickers! Our sticker pages can be thought of as a "sticky portfolio" of sorts - allowing you to use these stickers as a way to get eyes on your artwork.

Consider selling these stickers at merch tables, or partnering with retail spaces to sell your designs - this is an excellent way to build your customer base, without having to lift a finger. Let your audience and loyal customers do the marketing for you, by slapping stickers on their personal items!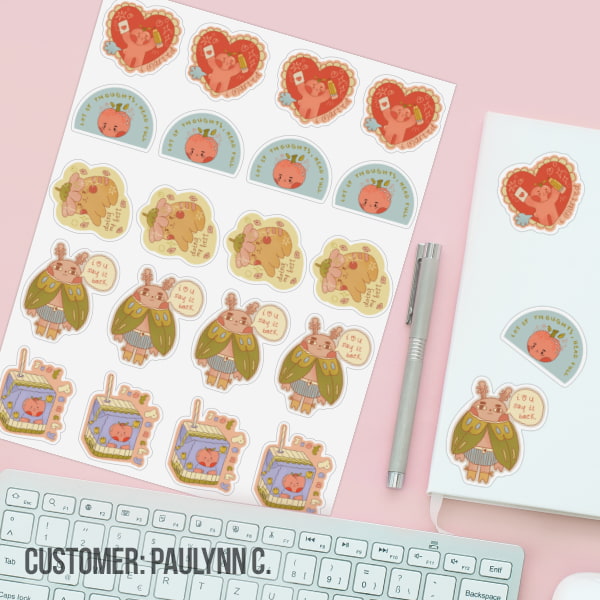 Build customized pages for kids crafts and playtime
Let's face it - it can be hard to constantly come up with and find activities for you and your kids. This is where sticker pages come in handy! SIt down with them, and select a bunch of their favorite designs. This can range from superheroes and cartoons, to hobbies and personal interests!

Using these pages, you'll keep your kid(s) occupied for hours deciding what they'd like to stickerbomb. All of our stickers are gunk and residue-free, meaning they won't leave behind and damage or adhesive once removed - so have fun with it!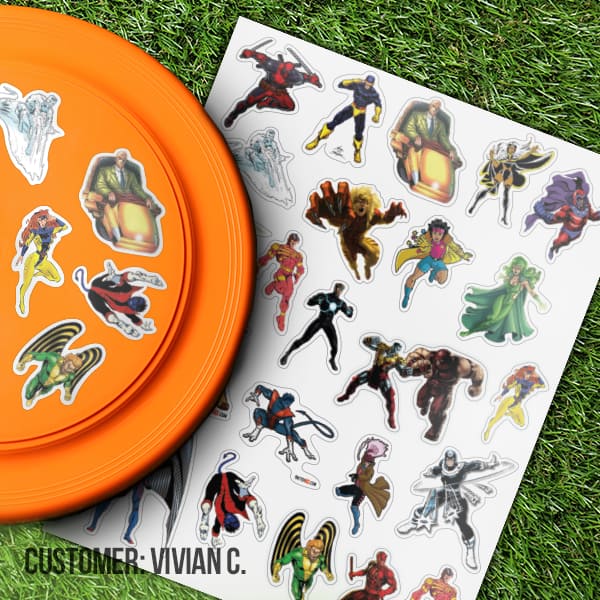 Promote your business with various fun, branded designs
Sticker pages are one of the most innovative, intuitive, and cost effective ways to promote your events. From gatherings and public events, to tradeshows and networking conferences - the opportunities to promote your business with sticker pages are endless.

On top of this, you can create customized pages for your employees in order to show appreciation for your work team. Customize your designs with personalized emojis, motivational, mission statements, or taglines!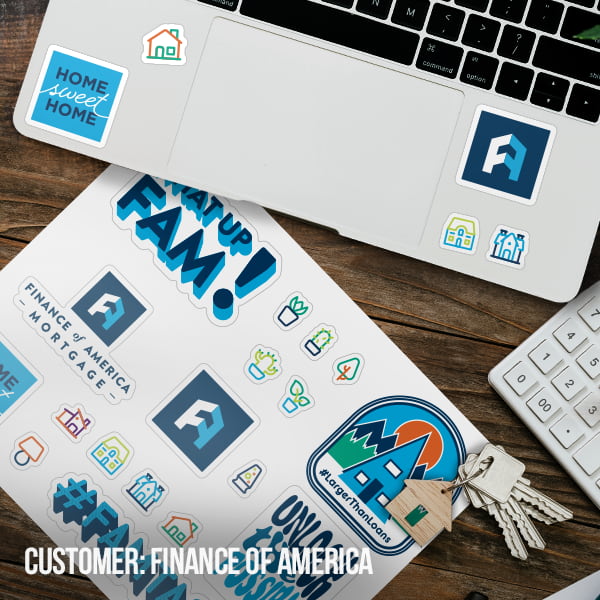 Create packaging labels with absolutely no minimums
Do you have a small business, and are not necessarily looking to purchase tens of thousands of labels for your products at one time? Look no further! Using our sticker pages, you're free to order as many different packaging labels as you'd like - all on the same page.

This is perfect for situations where you may want to prototype products, or only release a small number of units for certain SKUs. Alongside this, you have the ability of testing various types of artwork, typefaces, or designs!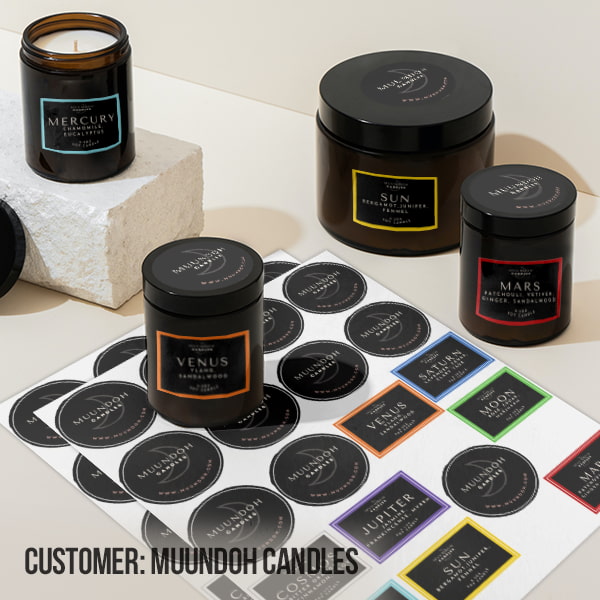 Bring your Bitmoji, Animoji, or customized avatar to life
Let's face it - we all love custom avatars, especially Bitmojis. Take your personal expression to the next level by creating pages with your custom avatars! Add some flare to your personal belongings - from your water bottle and your phone, to your laptop or notebooks!

When it comes to your creativity, the sky's the limit. The ways you can leverage endless sticker pages in your life are endless - so get out there and start personalizing!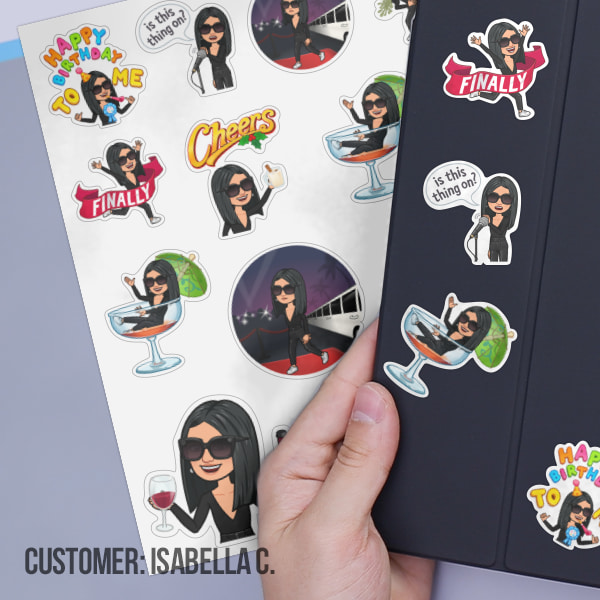 Want more great ideas and inspiration? Follow us on social, or sign up for our newsletter for amazing deals delivered directly to your inbox.
StickerYou blog posts are written and published by members of the StickerYou team at our headquarters, located in the beautiful city of Toronto, Canada.