Creating DIY Travel Keepsakes
May 23, 2017
|
How many times have you gone on a vacation, taken a bunch of great photos, returned back home and basically forgotten about your pics? Sure, you might upload them to Facebook and perhaps stumble across them every once in awhile, but what about making these photos really last? Here's some fun, easy and creative DIY ideas to help commemorate your vacation in a lasting way.
Travel Keepsake Box
Looking for an easy and inexpensive way to keep all of your favorite travel memories in one spot? Try making a travel keepsake box by using a wooden craft box or a shoebox to hold your favorite mementos from your trip. You can fill it with photos, small souvenirs, plane tickets, shells, sand, or whatever else serves as an instant reminder of your favorite trip memory. Then, decorate the box with the name of your destination and stick on a few of your photos using custom photo stickers!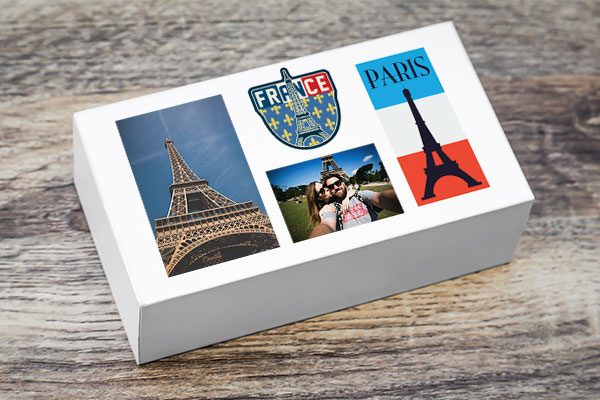 DIY Accent Wall
If your most recent vacation is just one of many (lucky you!) then you might consider dedicating an entire wall, or at least a good portion of one, to celebrating your travels. Each time you go on a trip, select a handful of your favorite pictures and print photo stickers for your wall. As you travel you can watch your wall art grow until you've filled your entire space with travel photo stickers using photos you took. This is a great way to showcase your travels and add unique, personalized decor to your home!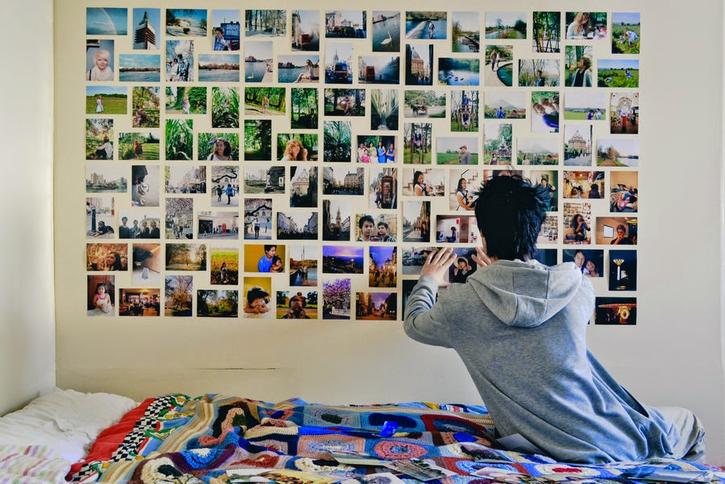 Image Source: Polka Cafe
Photo Wall Decals
Think of your most recent vacation. Is there one photo that stands out in your mind? You know, the one that's made appearances on all your social media accounts and is currently your screensaver and phone background? Consider taking it a step further by creating a photo wall decal. You can enlarge your photo so it can not only serve as a great travel memory but also as beautiful artwork! Plus, when it's time to replace it with a different photo, our wall decals are easy to remove without leaving residue or damaging the wall.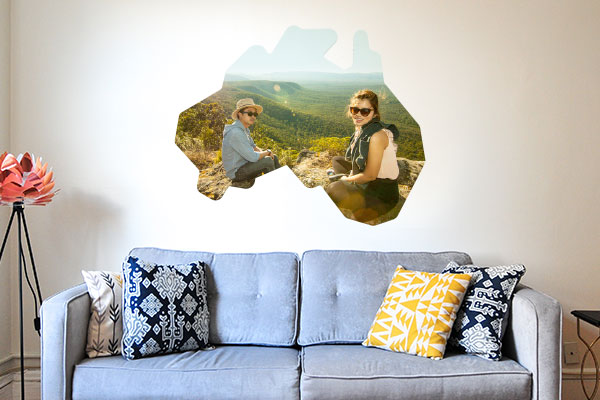 Photo Pillows
If a wall decal isn't exactly your style, here's another DIY option for your favorite photo(s). If you've got some pillows laying around, you can create fun, personalized couch pillows using your vacation photos. Simply create an iron-on transfer using your favorite vacation photos and apply it to the pillow. (Application instructions here.) Our custom iron-ons will stick to most fabrics, though the smoother the pillow the easier time you'll have apply iron-on transfers.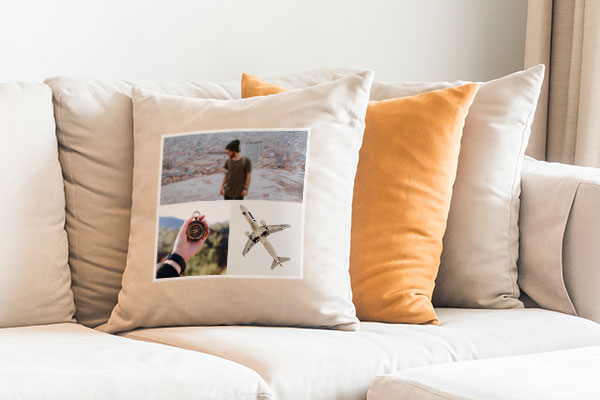 Photo Magnets
Another great way to memorialize your vacation is using photo magnets. Simply select your favorite photos, upload them to our magnet editor, choose a size and voila! These are perfect for around the house or your office at work and can also be great to use as gifts for friends and family… although they may be envious of your travels!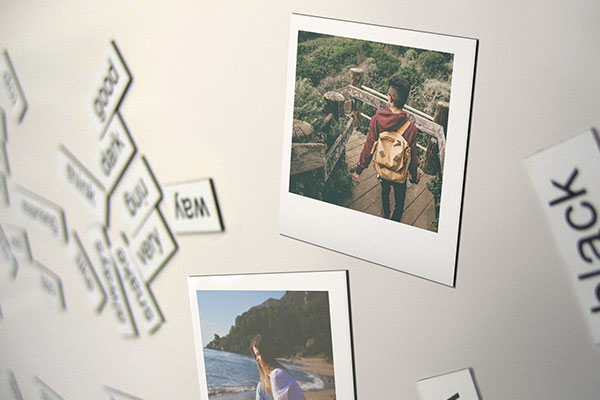 Got your own ideas for DIY travel keepsakes? Get started here at StickerYou by creating custom stickers, wall decals, iron-on transfers, photo stickers, and more!
StickerYou blog posts are written and published by StickerYou Crew members from our headquarters located in the beautiful city of Toronto, Canada.
Get other great ideas, inspiration and sweet deals delivered right to your inbox by signing up for our newsletter here, or follow @StickerYou on Facebook, Twitter, Instagram, Pinterest, Google+ and YouTube.