Build Your Aesthetic With Sticker Pages
March 23, 2021
|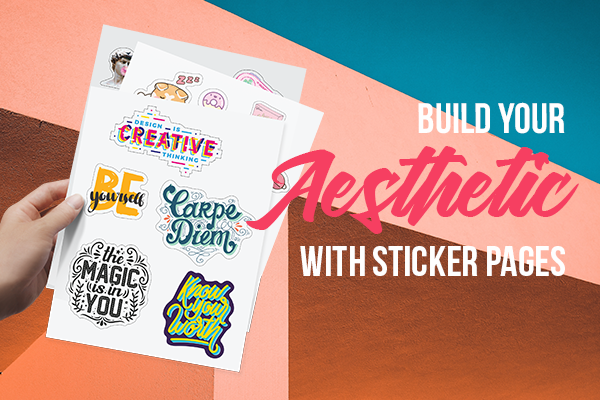 Share this post:
At StickerYou, we strive to give you the ultimate freedom when it comes to personal expression. From your material choice, to your product size and quantity, our goal is to allow you to order exactly what you'd like.

This is why for all of our sticker materials, we offer the ability to order as little or as many as you want! Using our Page Maker tool, you can build customized sticker pages, with various different designs, sizes, and shapes.


Building an aesthetic with sticker pages
When it comes to creating custom pages of stickers, building an "aesthetic" around each page has become a popular trend. It's never been easier to decorate and stickerbomb your favorite belongings based on a common theme or vibe!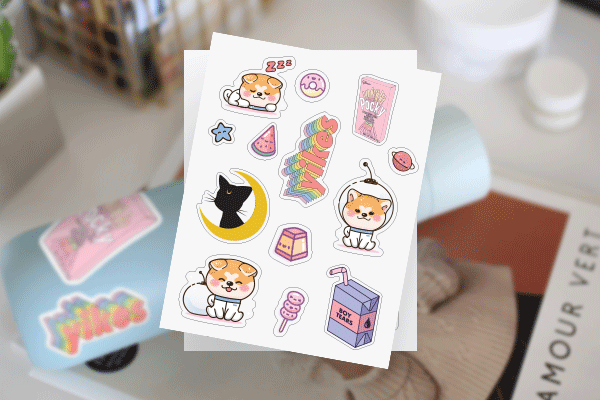 For example, you can turn your simple, blank hydro flask into a pastel-themed kawaii masterpiece, or transform your laptop into a monument of vaporwave artwork. Simply upload your individual cute aesthetic sticker image files to our Page Maker, and begin laying out your designs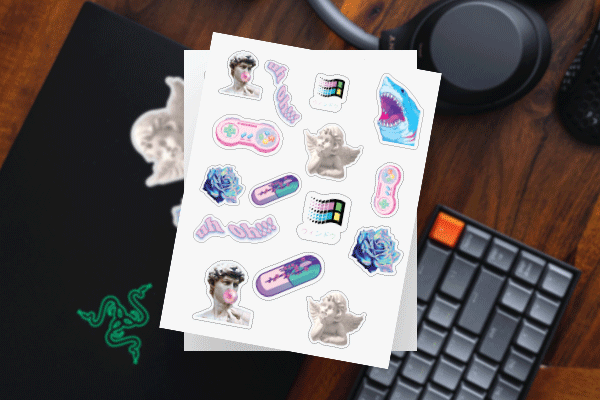 If you don't have a bunch of image files for your aesthetic stickers, but have an idea of what you'd like to create, we have a wide variety of images available in our art bank! Simply click "Browse" on the right and side to find a category that fits your theme.

Alternatively, you can upload photos from your social media (ie. Instagram, Facebook, or Snapchat), and create a custom page of VSCO-style stickers from memorable moments in your life.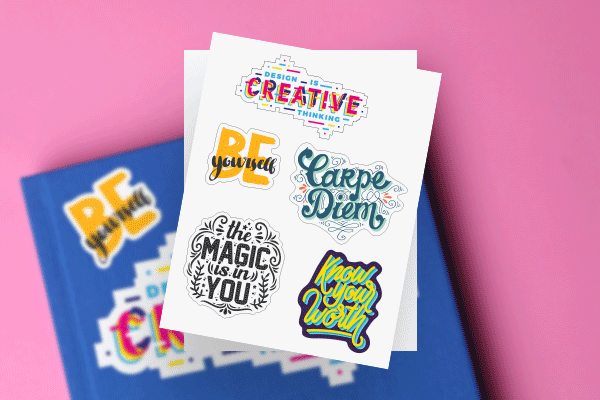 When you've finished your page design, you can choose between removable or permanent white vinyl, and a glossy or matte finish! All of our stickers are waterproof, meaning you can stick them to just about any smooth surface, where they'll stay put for years.

So, what are you waiting for? It's time to get creative! Head over to our Page Maker to get started with your custom creations.

When your masterpiece arrives, feel free to tag us on Facebook, Instagram, or Twitter, so we can feature you on our social media!
Want more great ideas and inspiration? Follow us on social, or sign up for our newsletter for amazing deals delivered directly to your inbox.
StickerYou blog posts are written and published by members of the StickerYou team at our headquarters, located in the beautiful city of Toronto, Canada.