Getting Organized for Summer Camp!
May 16, 2017
|
It's almost that time of the year again… summer camp! While this means you can finally get some much-needed peace and quiet around your home, we know that planning and packing for camp can be pretty stressful. Even if you do remember to pack everything, your little ones sometimes forget some of their gear behind on their camp adventures. StickerYou has got you covered with custom kids labels for all your summer camp gear.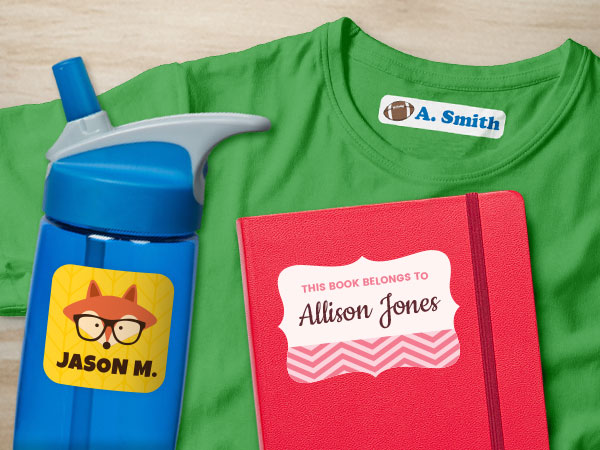 Designing your own labels with StickerYou's Sticker Editor Platform is not only super easy, but it's also a fun activity you can do with your child to make sure they really love their new labels. Choose from pre-made label templates or upload your own designs if you're feeling extra creative.
Here are some great ideas to make preparing for camp a breeze:
Stick-On Clothing Tag Labels
Stick-On Clothing Tag Labels are an easy way to help keep track of your child's clothing. These labels are super sticky, washer and dryer safe, don't require an iron for application, AND you can remove them when it's time to change labels. Our stick-on clothing labels are a great way to tag your child's clothing so they won't get misplaced or wind up in the lost and found all summer long, simply slap the label on the tags that are already on the clothing item and voila!.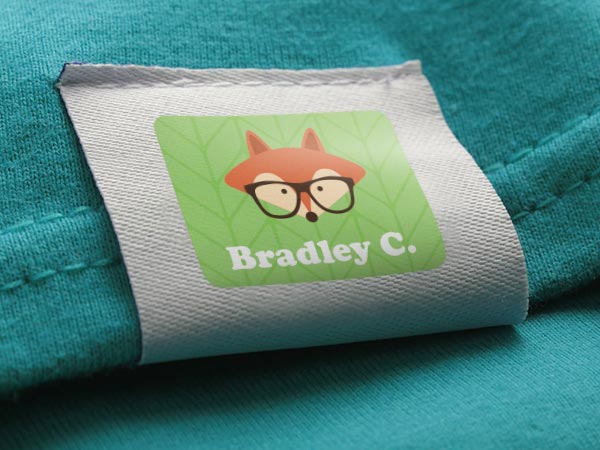 Iron-On Clothing Labels
Like our stick-on clothing labels, iron-on labels are washer and dryer safe. Iron-on labels are a more permanent solution and take less than 30 seconds to apply to most fabrics including shirts, socks, pants or jackets. These are a great way to avoid any mix ups while adding a personal touch to clothing. Or try custom patches for bags and outerwear.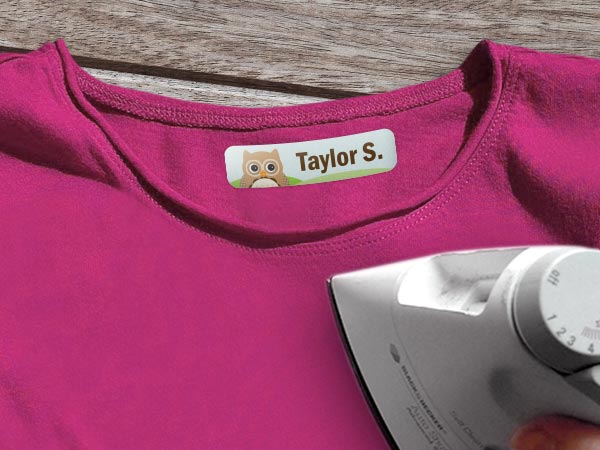 Shoe Labels
Scratch-proof, water-proof, UV-proof and fade-proof, StickerYou shoe labels make sure that no matter how much fun your little one is having at camp, they won't be misplacing their sandals and sneakers anytime soon. Plus, the adhesive used on these labels is super-sticky so they won't fall out during or after rigorous activities. Customize them with a fun little image or animal and your child is sure to be a happy camper. (Yep, we went there...)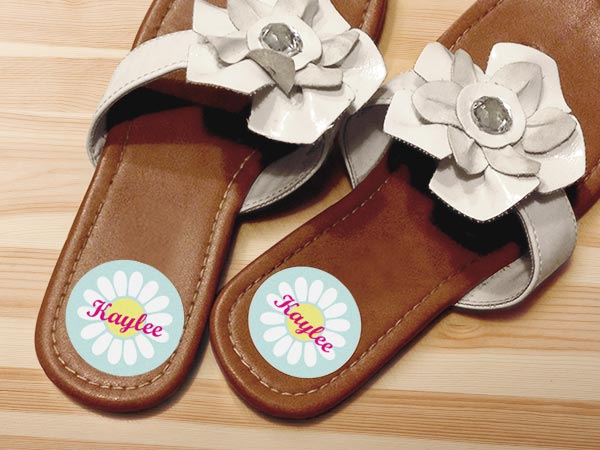 Kids Name Labels
Sometimes you just need a simple name tag to help identify camp items like water bottles, backpacks, and electronics. Slapping a custom name label on your child's items will help avoid conflicts over what belongs to who so they can focus on having fun. Plus, your kids will have a great time designing their own labels with a bunch of fun fonts, colors, and images. These labels are great because you can write on them with permanent marker or remove them without leaving a pesky residue. They are also microwave and dishwasher safe, which is perfect for water bottles and lunch boxes!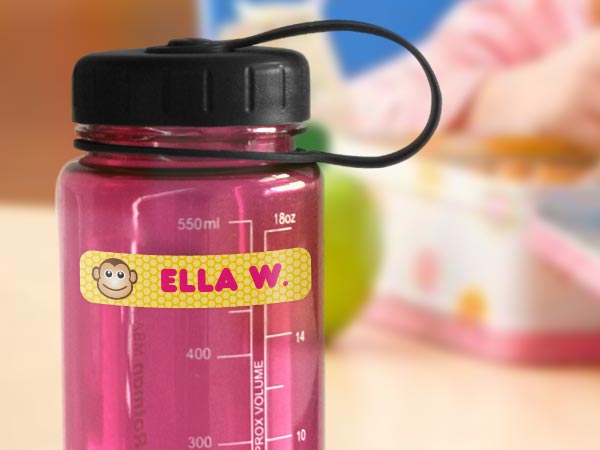 Allergy Labels
If your child has an allergy, sending them to summer camp can be stressful. Custom allergy labels can help bring you peace of mind to prevent allergy attacks. You can use a pre-made template for common allergies to eggs, soy, nuts, fish, wheat, or dairy, or create a custom sticker from scratch and then stick them on just about any surface like backpacks and containers to keep your little camper safe when you're not around. Tip: You can include your phone number on the labels, just in case there does happen to be an emergency.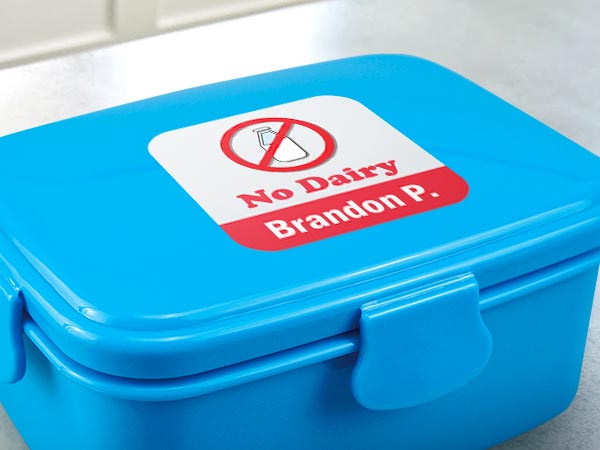 There you have it, fun, easy and practical ways to help avoid conflict and confusion at summer camp this year using custom stickers and labels. Get started on your own kids labels here!
StickerYou blog posts are written and published by StickerYou Crew members from our headquarters located in the beautiful city of Toronto, Canada.
Get other great ideas, inspiration and sweet deals delivered right to your inbox by signing up for our newsletter here, or follow @StickerYou on Facebook, Twitter, Instagram, Pinterest, Google+ and YouTube.