Design Hacks with StickerYou's Sticker Maker
July 3, 2018
|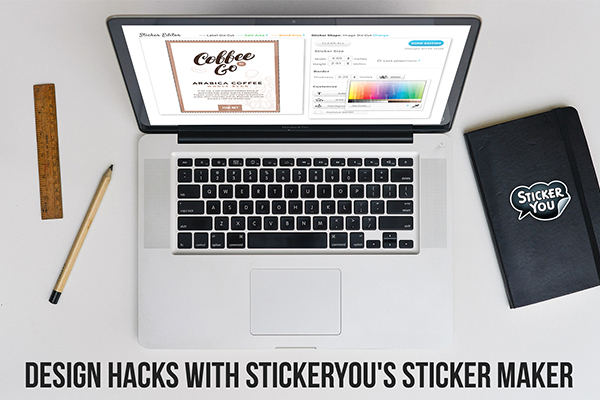 Share this post:
At StickerYou, we provide the best platform in the world to create custom products that make you, and your brand stick! Our die-cut technology allows you to create any shape, size, or quantity, without hassle! Are you lacking artwork, or perhaps want to try some new branding or imagery? No problem! Our built-in Sticker Maker offers many artistic options to help you create the perfect design, without needing a graphic designer or agency! Here are some tips and tricks to ensure you create the most aesthetically pleasing custom products:
1. Tweak Template Elements to Create Matching Labels
StickerYou has hundreds of custom templates for you to choose from, for a wide variety of products! Not only this, but the size and shape can also be adjusted to perfectly fit your end product. If you have various different products, scents, or flavors, this is a great way to keep your designs consistent and professional. One life-saving tip is to swap out small image elements from your selected template to perfectly match the theme of your product. See the example below; the same template was used to create 3 different types of skincare products!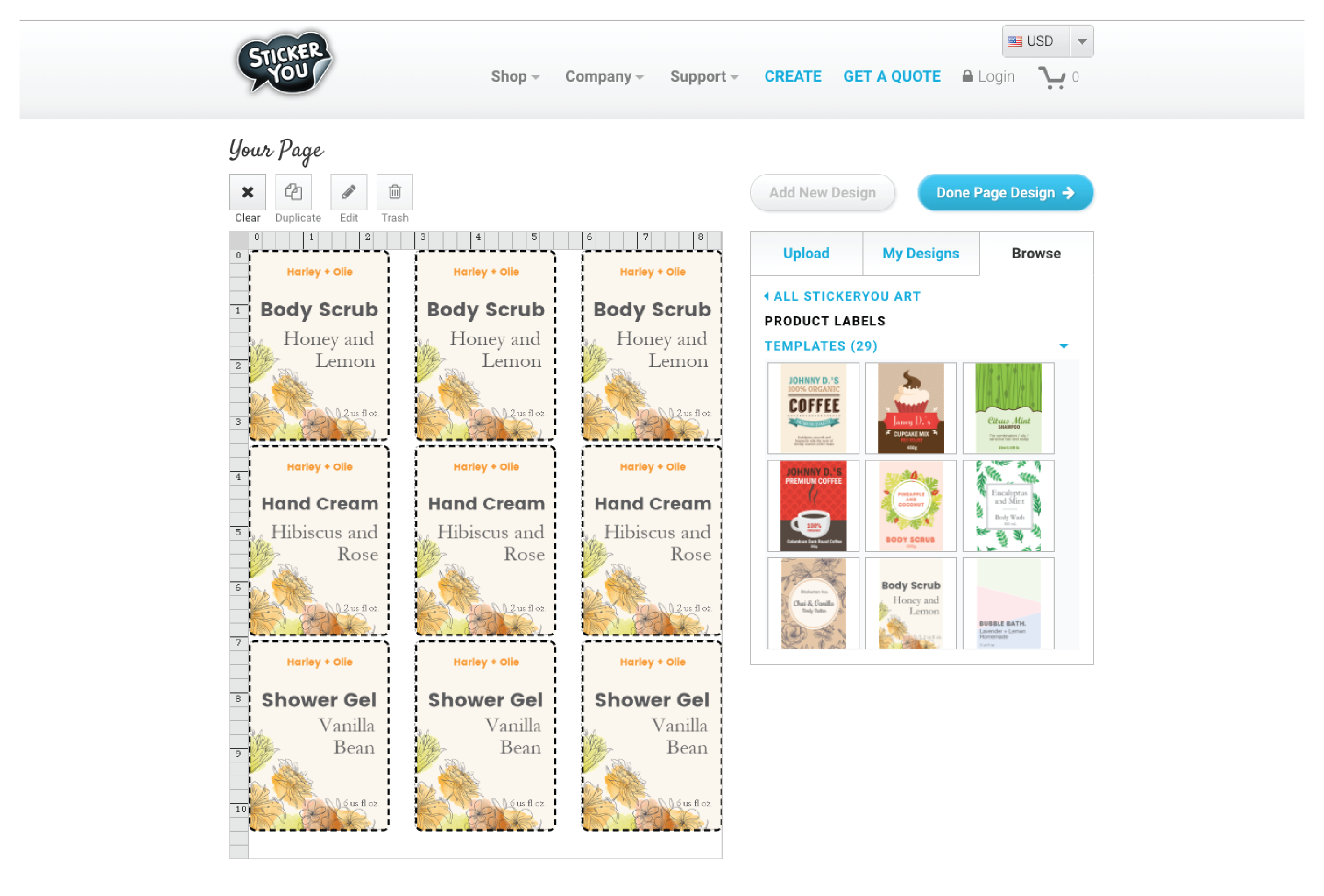 Here are the steps you can follow to accomplish this:
1. Select your
Custom Product Labels Template
based on your size requirements.
2. Choose the pre-made design you like the most
3. Tweak the default text to match your desired product name and description
4. Repeat steps 1-3 to create consistent looking labels for multiple products!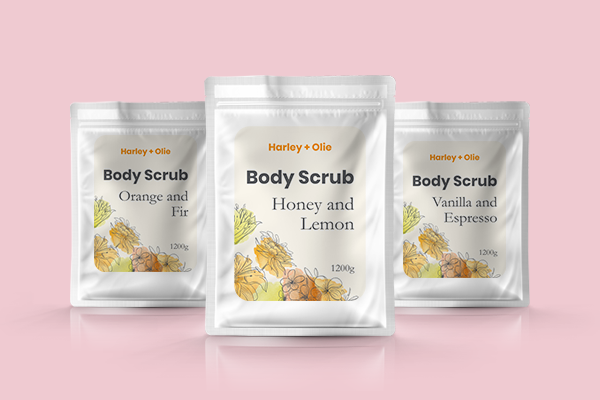 2. Overlap Text to Create Drop Shadows
From a design perspective, drop shadows can help items/elements stand out and rise to the top of various layouts, making them very important for packaging and branding. Using our text tool, you can actually use two different elements of text and overlap them to create the illusion of a drop shadow. All you need to do is select two text elements that have the same font style, size, and phrase, and overlap them, offsetting them slightly to create a shadow! Check out the design below for a reference of how this can look.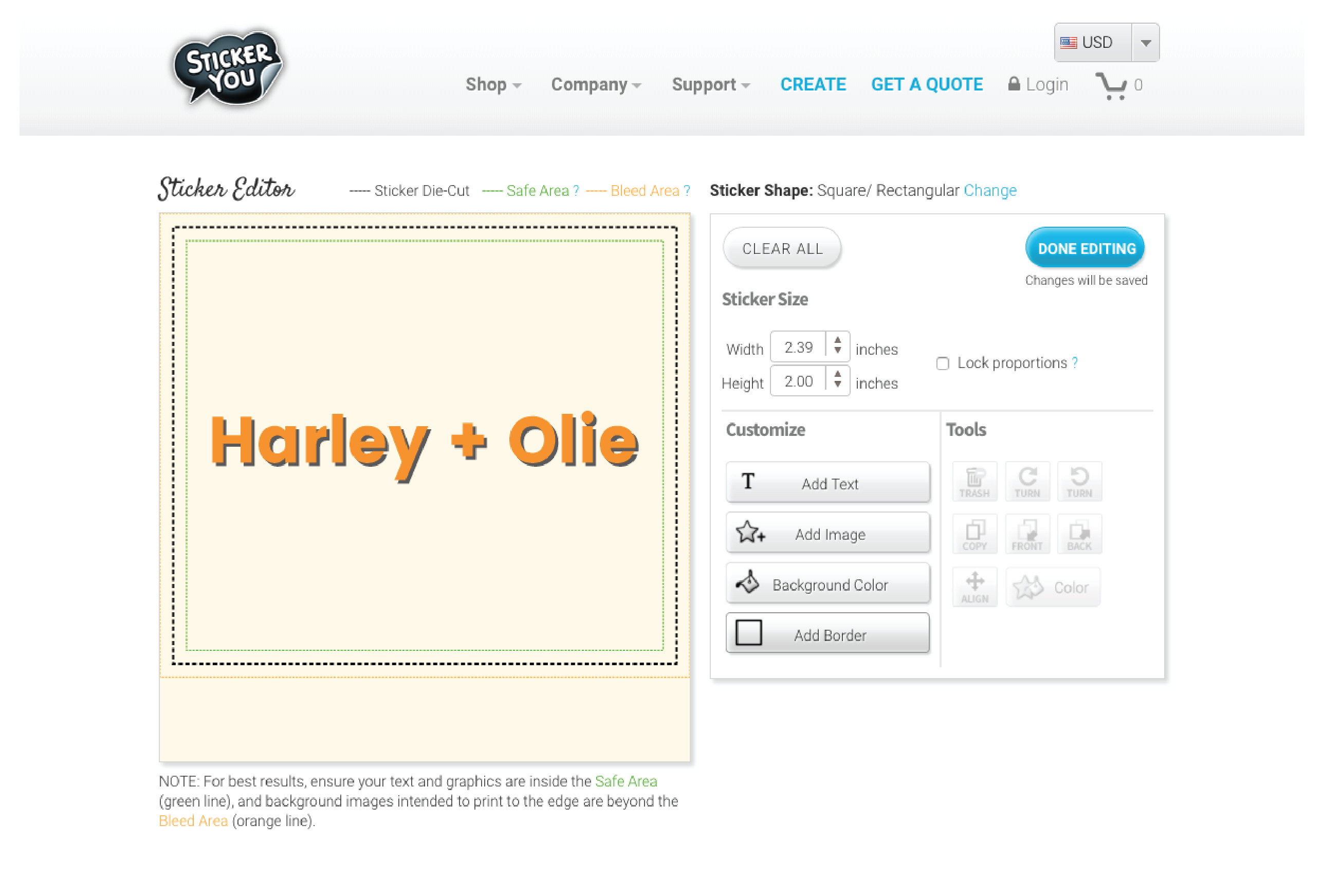 Here are the steps you can follow to accomplish this:
1. Layout your design how you'd like it in our Sticker Maker
2. Click on "Add Text"
3. Select your font, colour, and size, then type in the text of your choice
4. Click on "Add Text" a second time. Select the same font and size, but choose a different colour (this will be the underlying shadow colour)
5. Type in the same text as you did in Step 3
6. Drag the two text boxes on top of each other, but off them very slightly, creating a "shadow" effect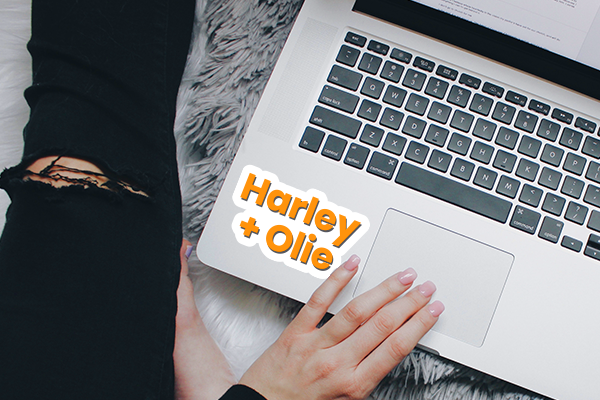 3. Use Borders to Frame and Shape Your Design
Our online editor offers several different types of borders and frames for you to incorporate into your designs. This is a great way to add a professional flare to your artwork, and separate the various elements of your layout. You can also add a frame around your whole design to
create a custom contour die-cut
that is flush to the border of your design. Get the look of luxurious packaging, without breaking the bank with an agency! Pro tip: make sure you bleed your background colour outside of the die-cut of your design to ensure you don't have any white lines around the border of
your newly customized stickers
once printed.
Here are the steps you can follow to accomplish this:
1. In our Sticker Maker, Click on "Add Image", and select "Browse StickerYou Art"
2. Click on the category "Backgrounds & Borders"
3. Select "Borders & Fames", and choose the frame shape you like
4. Click on "Change" beside "Sticker Shape" to change the die-cut
5. Select "Image Die-Cut" - this will allow the sticker to be shaped like your desired frame
6. Use the resize tool to type in the desired width or height of your stickers or labels
7. Create the rest of your design within the frame shape you selected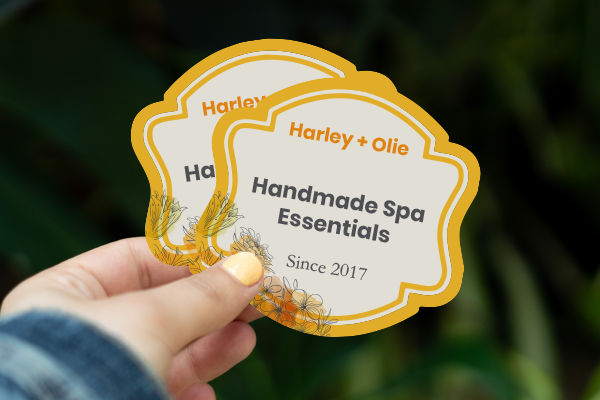 4. Incorporate Banners and Badges to Communicate Added Value
Do you have a superior product that you want to show off to your customers? Our badges and banners section has several assets for you to display your product benefits. We even have blank banners for you to drop onto your existing design, and use our text tool to add in your own custom product benefits! Set yourself apart from the competition with professional and sleek packaging. Communicating the key benefits of your product will set you apart from competitors, and get customers excited!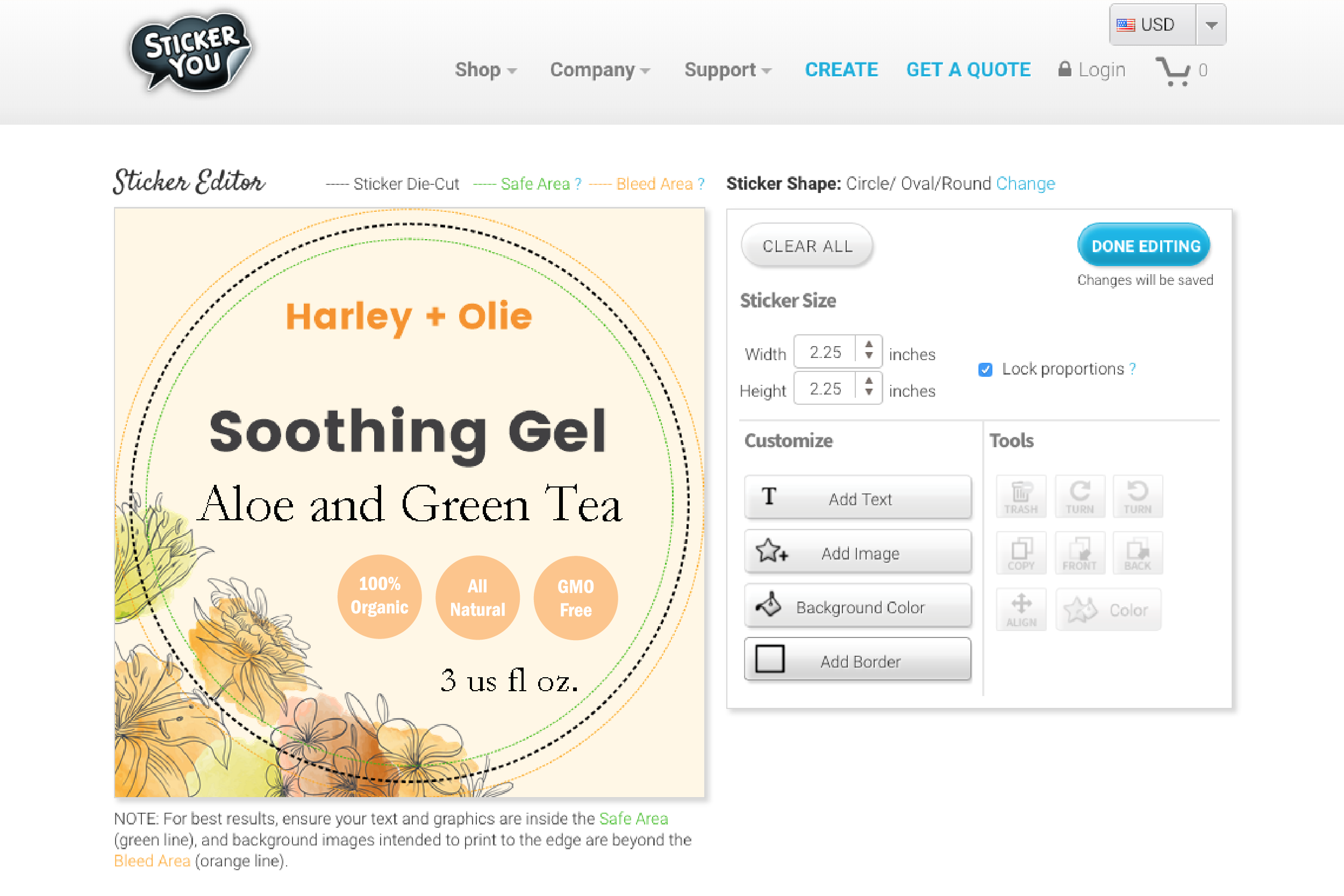 Here are the steps you can follow to accomplish this:
1. In our Sticker Maker, Click on "Add Image", and select "Browse StickerYou Art"
2. Click on the category "Banners & Badges"
3. Select any of the banners and badges that can apply to your product
4. Click on the banner or badge you chose, and re-size it by dragging one of the corners


5. Using Letters to Create Logos and Background Designs
No logo? No problem! The letter tool can be a lot more helpful to you than you may think. By adjusting the size of individual letters, you can create simple and minimalist logos for your brand in a matter of minutes. Additionally, you can create background patterns and designs that solidify your brand image and add an elegant, "monogram-esque" repeating pattern, instead of a plain solid background!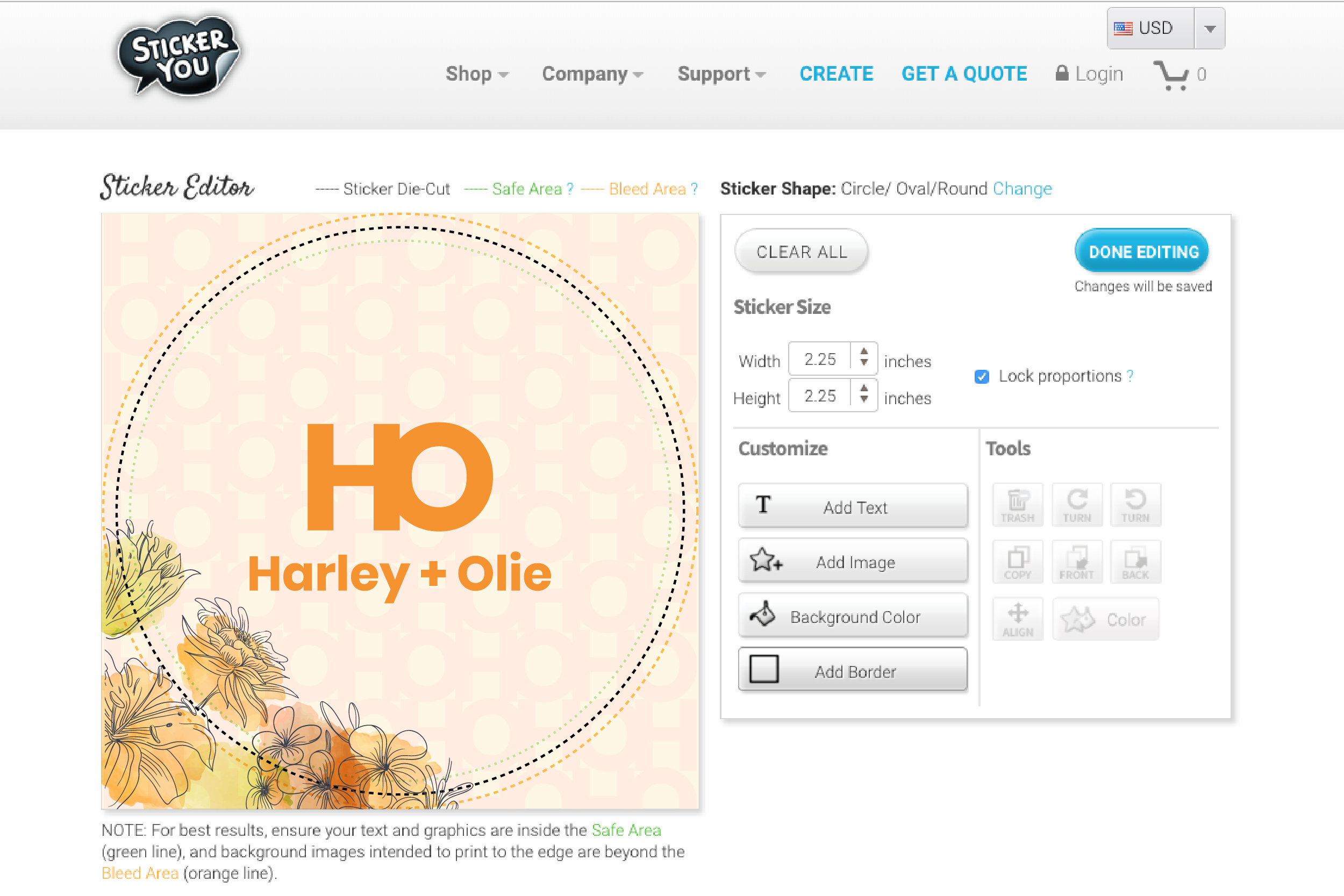 Here are the steps you can follow to accomplish this:
1. Click on "Add Text" in our Sticker Maker
2. Select the font, size, and colour you'd like. For a creating a logo, you will need to use very large letters and overlap them artistically. For our example, we used an H and an O, representing "Harley + Olie"
3. For the monogram background, select a much lighter colour that won't contrast too much with the background colour
4. Repeat the branded pattern you created many times, lining them up to create the background pattern. Note that this is a bit tricky, and will take some time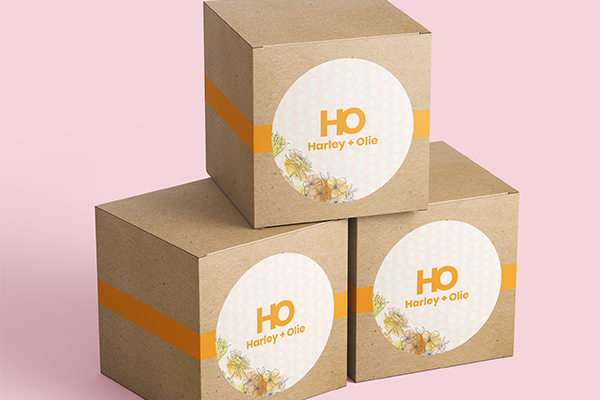 Overall, the StickerYou Online Sticker Maker has a ton of tools for you to use to your advantage. It's easier than ever to create your own custom branded artwork. Still need some help? We have a full art services team that can help you out – simply reach out to
[email protected]
and describe what you need help with, we're happy to assist you!
Want more great ideas and inspiration? Follow us on social, or sign up for our newsletter for amazing deals delivered directly to your inbox.