How Stickers Have Trickled Into Luxury Streetwear
January 21, 2020
|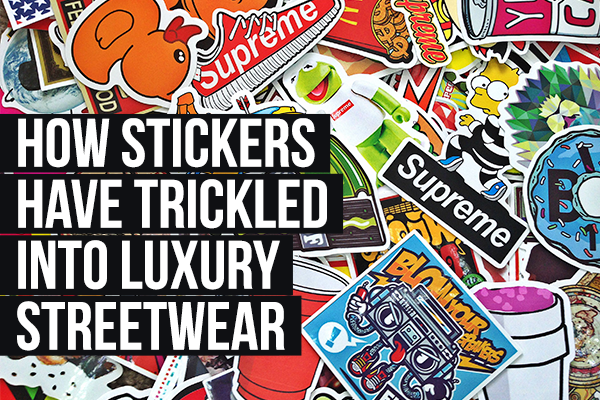 Share this post:
Throughout the years, stickers have been used in popular culture in a huge variety of ways. From activism efforts and initiatives to branding and packaging, the uses of custom sticky products are truly amazing and endless. Many luxury streetwear brands have seen the incredible versatility in creative expression and branding possible with stickers, and have harnessed this tactic to both raise brand awareness, and build a cult following among their customers. Not only do people love stickers in general, but they're also incredibly low cost when it comes to marketing and advertising, and are a surefire way to build both hype and excitement among individuals. Today, we're going to take a dive into how different luxury streetwear brands in the spotlight right now are harnessing the power of their stickers, and how they're using it to solidify their brand personas.


SUPREME
When we mention streetwear stickers, the brand Supreme is often the first to come to mind. Arguably one of the pioneers of skateboarding culture, fashion, and cult-classic hype, Supreme has been creating custom stickers to coincide with their business for many years. This brand has challenged the "fast fashion" mentality of many popular brands today, and instead produces low-volume clothing drops, with collections coming out extremely frequently. When a customer makes a purchase, they will often receive a sticker along with their clothing. Not only this, but Supreme frequently makes unique sticker designs, either to commemorate the celebration of the drop, or to feature collaboration artwork with the brands they work with. These stickers have become highly sought after by their fans, and are often resold for a high value simply due to their demand and hype. The amount of brand awareness Supreme has raised through stickers is immense, and it's no doubt they will continue to do so in the future.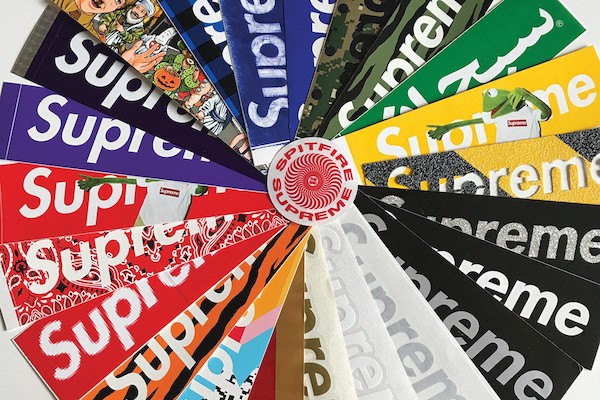 RIMOWA
Although the company RIMOWA does not directly produce streetwear apparel, they are well known for their luxury travel and luggage accessories. Specializing in luggage and technological innovation surrounding travel, RIMOWA bags, trunks, and other essentials are frequently styled by streetwear enthusiasts as a part of their outfits, especially when going abroad. Teaming up with other lux brands such as Supreme, Dior, and Off-White, RIMOWA has discovered how to penetrate the market and reach an audience of fashion and hype lovers. In relation to stickers, RIMOWA has the perfect pairing with their product offering. Due to the fact that their iconic luggages are simple, plain metal material, stickers are the perfect way to allow their customers to customize their travel accessories and make it personal to them. The concept of personalization is huge in consumer behaviour today, and by getting strategic with stickers, RIMOWA has managed to bring uniqueness and individuality to their product, which would otherwise be seemingly impersonal.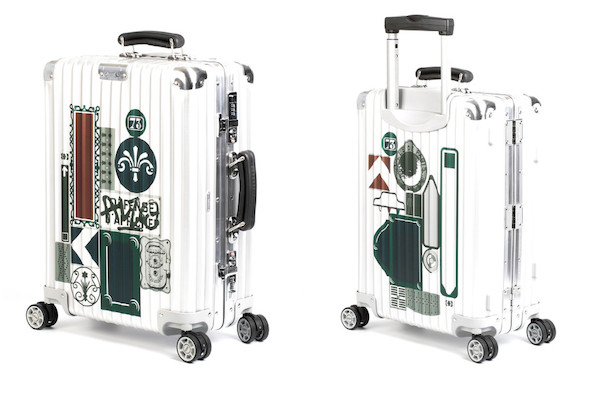 THRASHER MAGAZINE
Originally starting as a magazine to promote their skateboard trucks company, Independent, Thrasher Magazine quickly grew and became popular in the early 80's. Along with their magazine, Thrasher has an expansive line of accessories, with their most popular pieces being articles of streetwear clothing embellished with their iconic flame logo. Alongside their clothing accessories are a variety of custom sticker packs that they offer, also featuring their logo. This is an excellent tactic for a company involved in skateboarding - as we all know, skateboarders love to stickerbomb their decks. In fact, this is one of the use cases that inspired the birth of StickerYou back in 2008. In the sports industry, creative expression has always been important, as many athletes love to set themselves apart from others in their industry. Stickers have been an excellent outlet of this artistic expression, and are a simple way to brand that may be otherwise generic as your own.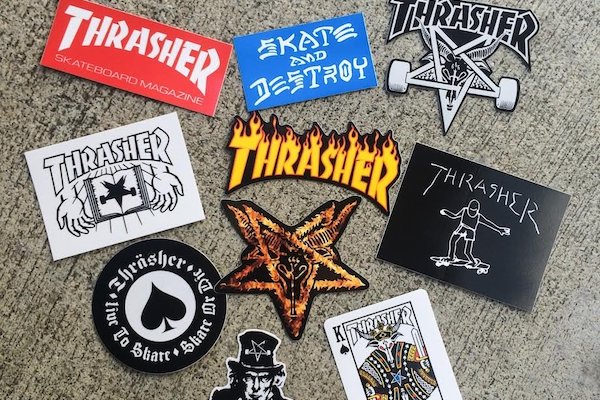 BAPE
The company Bape, also known as A Bathing Ape, is a Japanese clothing brand originally founded in 1993. Although it was always somewhat popular, it has gained a huge cult following in recent years, with their apparel being a grail for many avid streetwear lovers. Their mascot, Baby Milo, is a little monkey that is hard not to love. One excellent marketing strategy Bape has adopted is selling sticker packs. Not only this, but they have a history of teaming up with other popular brands and companies to produce exclusive packs for their fans to buy online. They have recently partnered with Sesame Street, and created an adorable line of collectible 3D stickers. These durable, high quality stickers will usually end up on phone cases, water bottles laptops, and many other personal items, which in turn will raise brand awareness surrounding Babe and Baby Milo for years to come.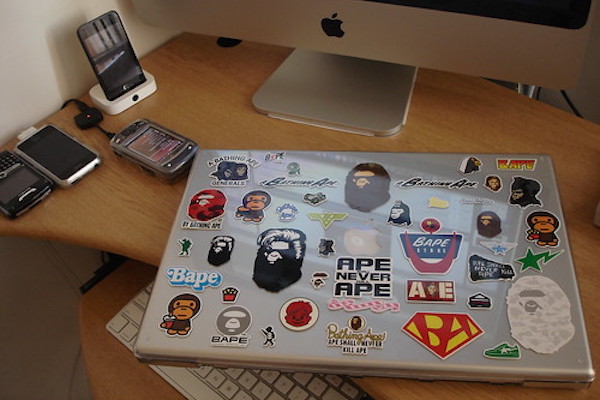 All this goes to say, never underestimate the power of stickers! For businesses, especially artists and creators, stickers are an incredibly innovative way to not only build brand awareness, but offer an affordable, exciting product for people to engage with. At StickerYou, we offer a huge variety of sticker materials, finishes, sizes, and shapes. If you need some assistance finding the perfect product for your vision, feel free to contact us at Support@StickerYou.com!
Want more great ideas and inspiration? Follow us on social, or sign up for our newsletter for amazing deals delivered directly to your inbox.
StickerYou blog posts are written and published by members of the StickerYou team at our headquarters, located in the beautiful city of Toronto, Canada.