Customize 2017's Hottest Trend - Fashion Patches!
June 6, 2017
|
If you've been paying attention to the latest fashion trends you've probably noticed that patches have been working their way back into the fashion world. And why shouldn't they? Patches can be used to completely customize your outfits and express yourself. On top of self-expression, they can also make your outfit look pretty badass too.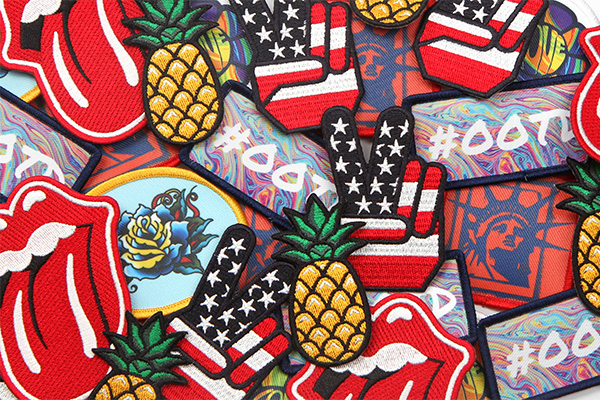 If patches coming back in style is the good news, here's the great news: StickerYou now offers custom patches! That's right! We now offer custom patches for clothes (and other fabrics). The style of patches offered by StickerYou is Printed Canvas Patches. We can hear you asking, "What are Printed Canvas Patches?"
Here's a quick rundown: with Printed Canvas Patches your design or artwork is printed onto a durable canvas material and cut to shape. Colored thread of your choice is sewn around the edge of the patch increasing the durability. As well, this type of patch is more versatile than typical embroidered patches and can be used for a large variety of purposes. You can even upload photographs or use gradients in your patch designs, which is NOT possible with embroidered patches. Application instructions are included with each patches order, but here they are, just in case!
As mentioned, patches have taken the fashion world by storm. Stores all over are now stocking clothes with pre-designed patches already on them. And while that's fine if you don't mind wearing the same outfits as everyone else, why not go a step-further and create your own awesome, patch-laden outfits? It's easy with StickerYou as you can create completely custom patches featuring any words, slogans, pictures, emojis, flowers and almost anything else your heart desires. Plus, they can be applied to a wide variety of fabrics, meaning you can make patches for jeans, patches for hats, patches for bags and much more!
Here's a look at a couple outfits we put together:
Denim Jacket
Denim jackets and vests are some of the more popular clothing items that people apply custom patches to. It's a classic look that can be worn on many occasions. Here's a look at the denim jacket & vest we made using custom patches.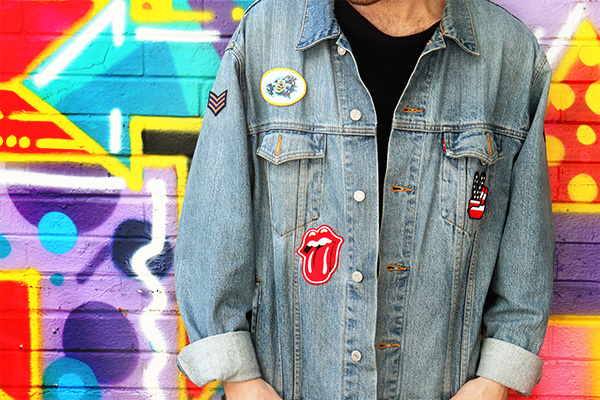 Denim Jeans, Dresses & Skirts
Jeans, dresses and skirts are other popular items that people are sticking patches all over. You can go all out and stick a dozen patches on them, or, one or two selectively placed patches can be effective as well in stylizing your wardrobe - it's up to you.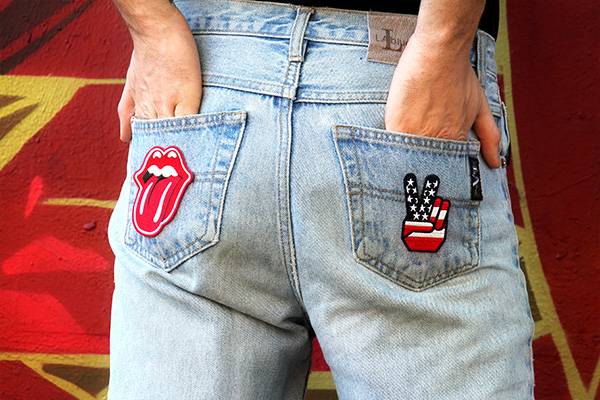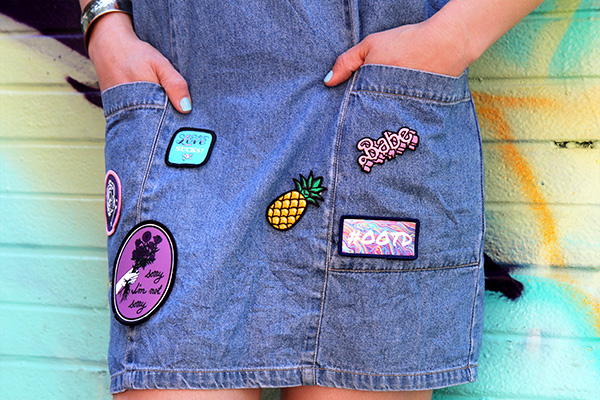 Shoes
Fashionistas everywhere know that every part of your outfit is a statement, and shoes are surely no exception. While it's possible to apply patches to shoes, depending on the shoe design and fabric, you may have an easier time attaching patches to shoes using safety pins. It's simple, looks great, plus gives you the option of switching patches every now and then, should you desire.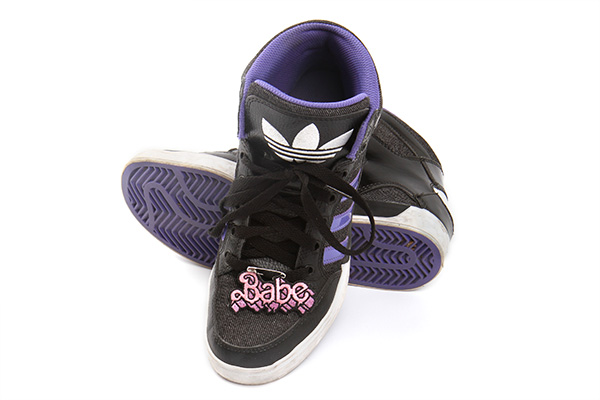 Hats
We can't talk about using custom patches in fashion without mentioning hats! Like shoes, hats are a great way to add an extra "oomph" to your outfit, and using custom patches just makes sense. The front panel of a ballcap is the perfect little area to stick on a custom patch, and the back of the hat just above the snapback strap works well also. That's what we did with our hat, but obviously feel free to rock patches on the side panels of the hat as well. The great thing here is that a simple, plain hat can be completely transformed into something new just with the addition of a custom patch.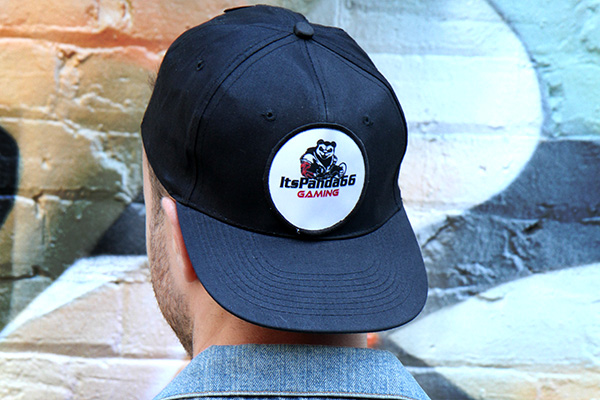 Tote Bags & Backpacks
Tote bags and backpacks everywhere are just screaming for patches. The canvas bag material is perfect for patches and can be used for everyday use or to compliment a specific outfit. Backpacks are another common item that we've seen a lot of people using safety pins to attach their patches, due to the uneven shape. Because you can create custom patches with StickerYou, you can decide how to stylize your bag. If you're a photographer maybe you use some of your favorite photos - it's completely up to you!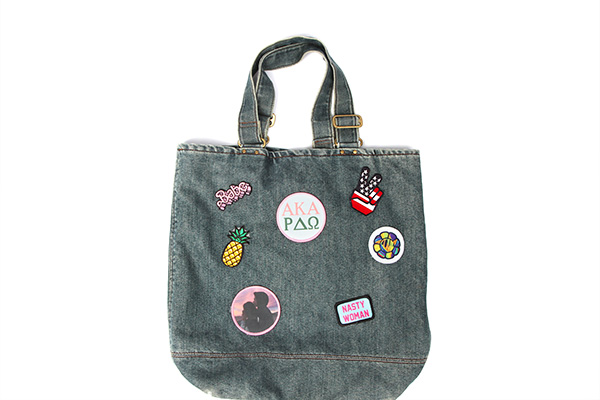 We're really excited to announce custom patches at StickerYou and we hope this excites you too. If you'd like more information on our patches check out the patches product page, or get in touch with our customer service team. In the meantime… get started on your own custom patches for clothes!
StickerYou blog posts are written and published by StickerYou Crew members from our headquarters located in the beautiful city of Toronto, Canada.
Get other great ideas, inspiration and sweet deals delivered right to your inbox by signing up for our newsletter here, or follow @StickerYou on Facebook, Twitter, Instagram, Pinterest, Google+ and YouTube.