Badge Marketing Materials
Custom Badges Marketing Materials
StickerYou is excited to announce the launch of our new Custom Badges! You can now create custom badges to make your logo and employees shine. Our die-cut capabilities allow you to customize your badge with your favorite icon or brand and have your design cut to the exact shape and size you desire. There is also no minimum order quantity which means you can order as little as 1 badge (starting at $10). Our badges are applied and fastened with powerful magnets which means no holes or damage to your clothing or fabrics when applied or worn. Below are some creative uses for our new Custom Badges:
Trade Shows and Networking Events
As we all know, trade shows and networking events are extremely busy, often times with thousands of people in attendance. Throughout your time at these shows, you're most likely shaking hands with and meeting hundreds of people. Using name badges are a great way to set yourself apart from other attendees, and will help ensure that the people you meet remember your name! You can also put your company name or logo on these badges, to keep your brand top-of-mind with your new networks.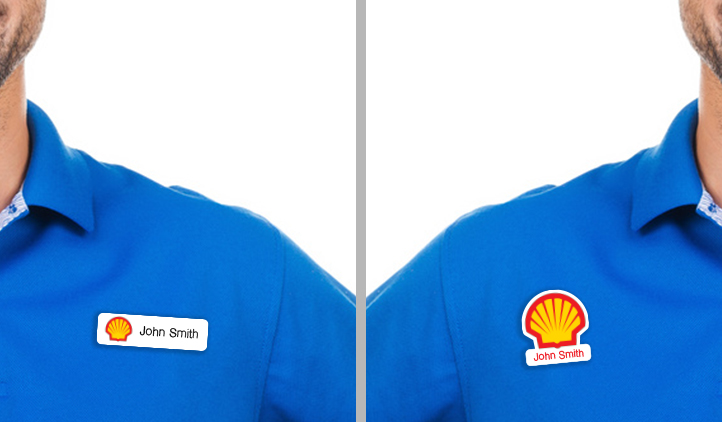 Uniform Name Badges
When it comes to the service industry, name tags are crucial. A great way to add that extra level of branding and professionalism is to create custom logo name badges for each of your employees. Many generic name tags used in the service industry tend to look shoddy and flimsy. Our name badges are printed and die-cut on a thick styrene that will last many years, and will add a layer of expertise to your brand identity.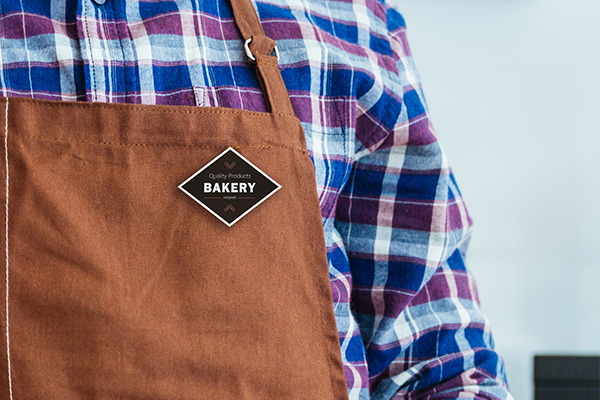 Why StickerYou for Badges
1. No Minimums or Setup Charges!
2. Your badges will be printed in full colour
3. All badges are contour die-cut to the shape of your design