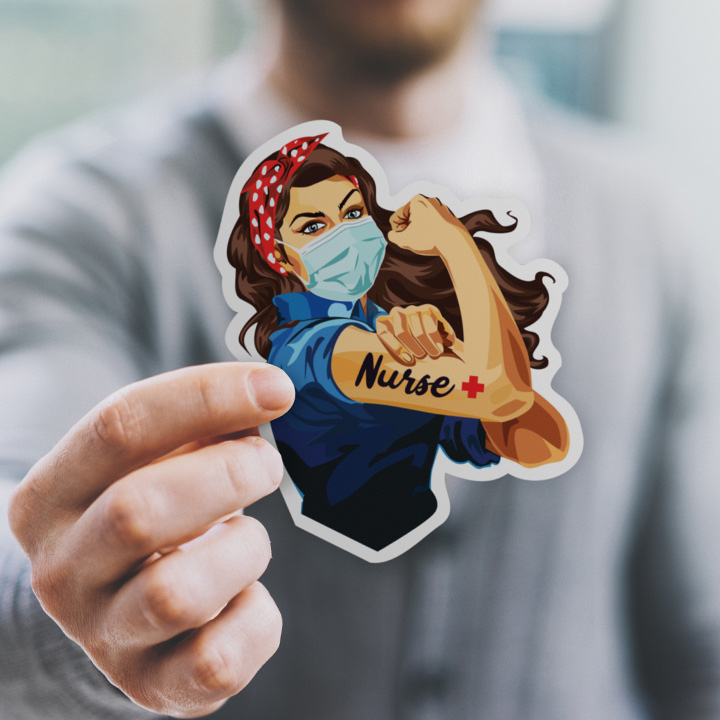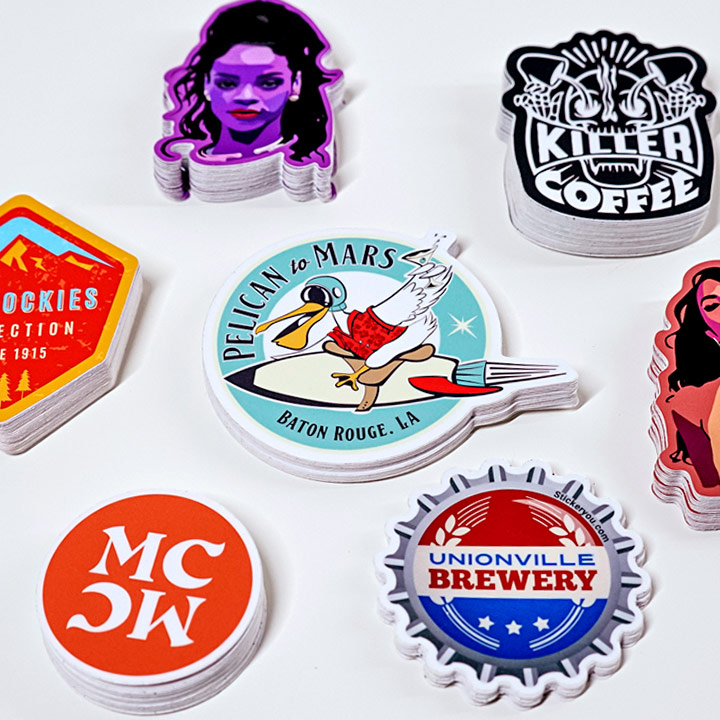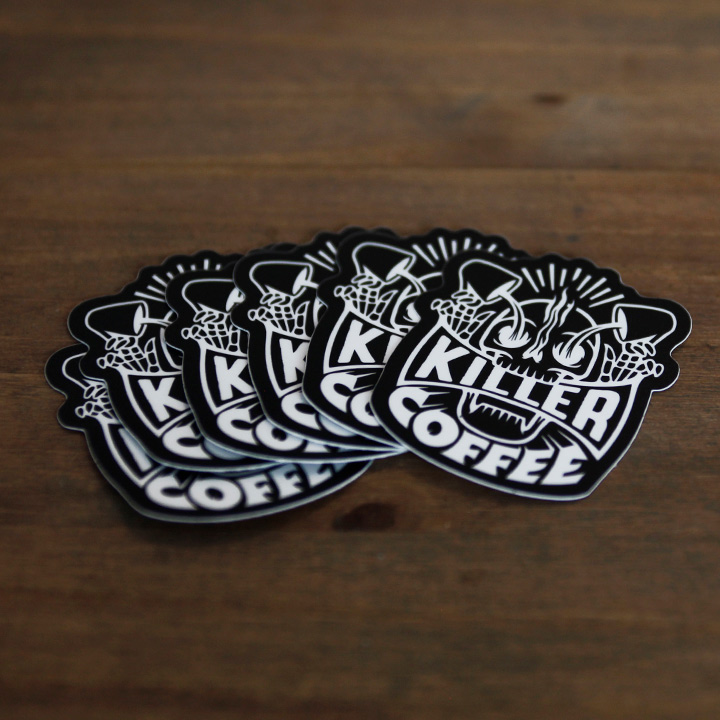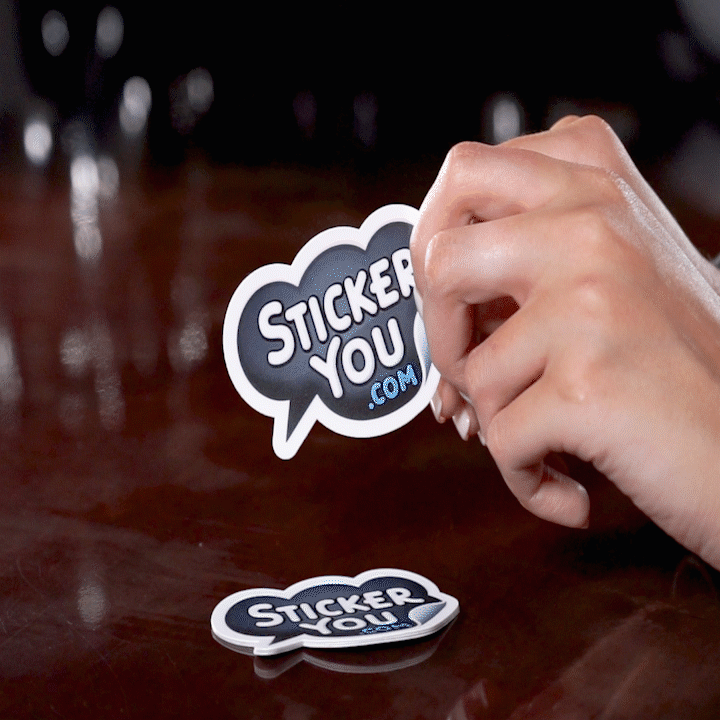 $104.18
$0.42

per sticker
Make high-quality individually die-cut vinyl stickers in any custom size, shape and quantity. Our easy proprietary Sticker Maker online technology enables endless customization and precise die-cuts for any design. Every single one is matte laminated for added protection and aesthetic appeal. Suitable for indoor and outdoor use, sticks to most surfaces.
Learn More
Choose your size and quantity
1 Sticker

5 Stickers

10 Stickers

25 Stickers

50 Stickers

100 Stickers

250 Stickers

500 Stickers

1000 Stickers
Custom Quantity
Summary
Size

2" x 2"

Finish

Semi-Glossy

Material

White Vinyl

Adhesive

Removable

Quantity

250

Price

USD 104.18
Order in any size,
die-cut shape, and quantity.
Receive your order in as little
as days.
Make Stickers Now
Need help creating? Let's get in touch.
Our Product Experts are here to assist you with your order free of charge.
More About Die-Cut Stickers
If you're looking for individual stickers that are die-cut to the exact shape of your design, then custom die-cut sticker singles are for you! It's now easier than ever to create die-cut stickers that look great while still being affordable. At StickerYou, our proprietary online technology allows you to create customized die-cut stickers by uploading your own artwork, or choose from thousands of designs within our Sticker Editor's Art Gallery. Get multiple designs or just one design printed on scratch resistant sticker sheets. Easy ordering and fast turnaround with friendly customer service!
The precise die-cut brings your design to life whether you create die-cut stickers for your business or for your own personal expression. Create amazing high quality custom stickers using your company logo or social media handle. With no limit in size, shape and quantity, use these custom cut stickers for giveaways at any event to help brand your business. Build brand awareness by getting your company name out there, and if people like your brand or logo design, they will stick your branded sticker on their own belongings to get your even more impressions. Die-cut sticker singles are also great for personal use. Make custom stickers for your laptop, skateboard, water bottle, bike, kids' lunch boxes, mugs, notebooks, car and more!
With StickerYou's custom stickers you'll get a print with top quality inks on durable vinyl material to ensure that your stickers are water-proof, weather and UV resistant, dishwasher and microwave safe. Custom singles are available in a matte finish which gives your stickers a beautiful and professional look and extra durability. They're also writable with permanent marker, will stick strong, and are removable without leaving any residue. The customization options with die-cut stickers are endless, so create your own and make your brand or what matters to you stick!
Product features
100% Satisfaction Guaranteed
No Minimums
Removable Without Residue
Waterproof
Dishwasher Safe
Any Size, Any Shape
FAQs - Die-Cut Stickers
Q: What's the difference between die-cut stickers and kiss-cut stickers?
A: Die-cut stickers cut right to the shape of your artwork, so there will be a lot less white space around your artwork and it will be to the shape of the image, giving it a clean, precise cut.
Kiss-cut stickers have extra material around them. This is handy for when passing out at events or piling on a table, it's easier for picking up quickly.
Q: What are the benefits of die-cut stickers?
A: Our custom die-cut stickers have a clear lamination to protect your artwork. You don't have to worry about scuff marks or deterioration in the ink from oils released from frequent contact. StickerYou's die-cut stickers look and feel great thanks to the quality lamination, providing maximum protection so the stickers last a long time. They peel off easily without leaving residue. Available in different sizes and various shapes with full color printing. No minimum order quantity, no matter if you order just one custom sticker or multiple stickers at once!
Q: What material can I order die-cut stickers in?
A: Our standard die-cut singles you can order directly from this page on our white vinyl material. If you go to the Create Now button at the top of this page, you can also order stickers on holographic, glitter, and permanent vinyl material.
Q: What format can I use my artwork for die-cut stickers?
A: With our editor, you can upload your artwork as a PNG, Jpeg, Gif or PDF. If your artwork is a PDF, you can also include your own die-cut line if you wish so you can get the cut you're looking for.
Q: I want to create my sticker at 5.25"x3.75" in size. Can I do this or do you have standard or minimum sizes only?
A: This can be done! If you click on the Make Stickers Now blue button you can upload your artwork down to the 0.1" size you need.
In terms of minimum size, in our sticker editor, the smallest you can order them at is 0.75"x0.75". Need smaller? Contact [email protected].
Q: Can I use a photo as my artwork for my die-cut stickers?
A: As long as the photo is high enough resolution it should be good! If you want to make sure, contact [email protected] and we can look into it with you
Reviews (2489)

9/23/2023

9/24/2023

Jennifer H.
Verified Buyer
9/23/2023
The representative was easy to work with and accommodating. Quick to reply to emails as well.

9/22/2023
Super high quality! Love these, will order more with our daughter's team logo. Customer service was absolutely ace!

9/22/2023
These stickers are awesome!