I am making:
Same design printed on pages, rolls or hand-outs
Same design printed on pages, rolls or hand-outs
More than one design on a page
More than one design on a page
Jar Labels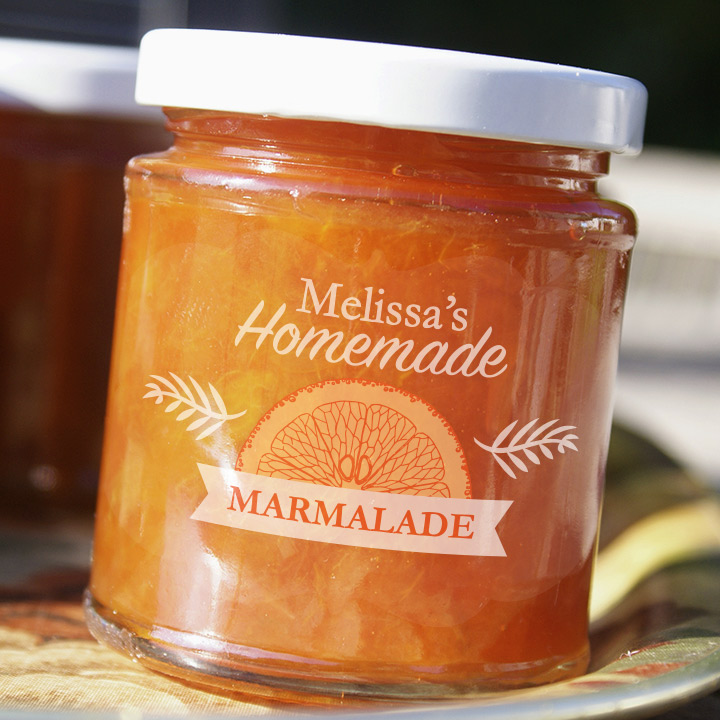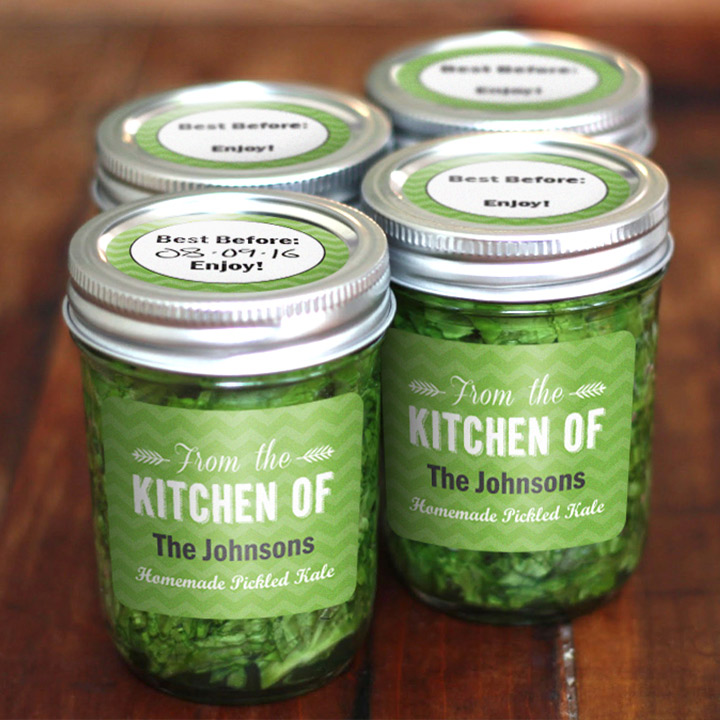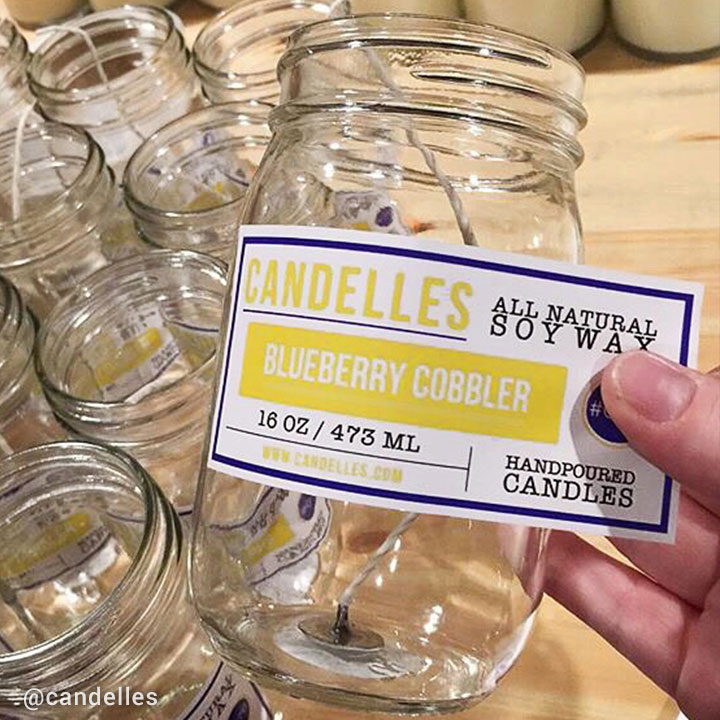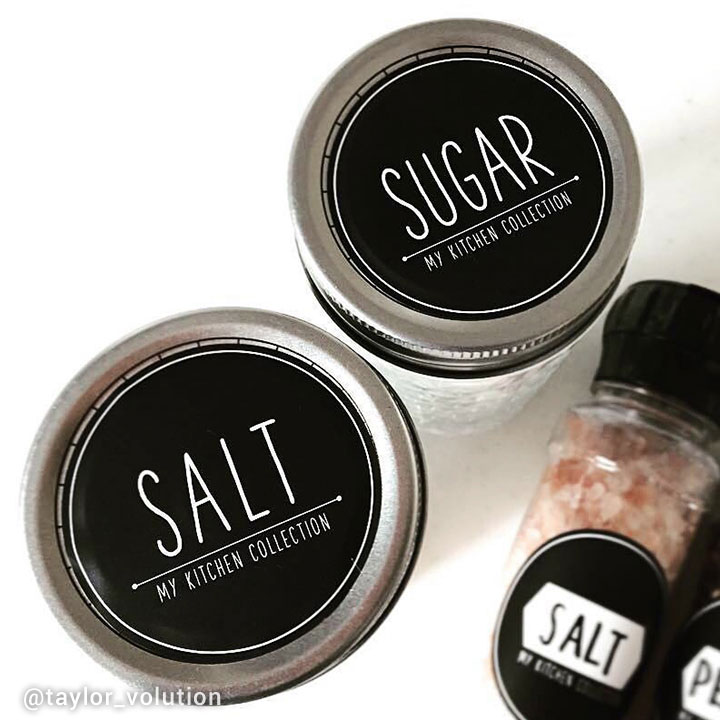 Make jar labels for your homemade jams, sauces, or label your jars in your kitchen and pantry. Jar labels are great for gifting, branding and organizing. Personalize with your color theme, upload your logo or choose from our designs.
Are you a business? Get free samples and a full catalog of our custom products!
Product Features
Writable with Permanent Marker
100% Satisfaction Guaranteed
Removable Without Residue
You may also like
More About Jar Labels
Whether you use Ball, Bernardin, or any kind of mason, the best label for any jar is a custom jar label from StickerYou! Use them as decor, drinkware, or for homemade preserves and pickles; no matter what your jars are for, StickerYou has the label to cover all your canning needs. Get jar labels that can wrap around the outside of your jar, or create two different labels for the front and back of your jar.
Making labels with our online label editor is simple and economical, as you can fit multiple labels on one page. StickerYou also lets you customize the size of the labels for jars, so all of your jar labels will be the perfect fit for any size jar you have. StickerYou also lets you make custom jar labels for the lids of your jars, so every part of your jar contains a little part of you and your brand. Our jar labels are all freezer-safe, waterproof, dishwasher friendly, and can be written on with marker or pen so you can completely personalize your jar labels with best before dates, ingredients or gift recipients' names. Preserve what matters most and make it stick with StickerYou!


Frequently Asked Questions:
Q: How many jar labels can I order?
A: That's totally up to you! The decision is in your hands when it comes to the quantity you'd like to print. Thanks to our proprietary printing and die-cut technology, we have the capability to print orders of all sizes. This means we can print as little as one single page of labels for jars, or well into the thousands if you have a large project in mind! We also have the ability to print different designs or sizes on the same page, allowing you to experiment with different branding, or print small batch orders without having to meet a minimum order quantity. Keep in mind, the more pages you order, the lower the cost will become for each page, so it's never a bad idea to stock up on some awesome labels!

Q: How many labels can I fit on a single page?
A: This all comes down to the final size of your product. For example, if you're printing 2x2" jar labels, you can fit 20 labels up on a single page. When creating your order in the Sticker Maker, you'll see a breakdown of how many labels you can according to the size you'd like to print. If you'd like to fit more or less, you can always modify your size accordingly! In general, if you're more than 250 units, we also urge you to consider printing on our roll label material, as this is often the most cost effective and efficient option for your business.

Q: Are Jar Labels writable?
A: They are! We suggest using a permanent marker, or using our matte labels for best results.

Q: What finishes can I select from for my custom jar labels?
A: At StickerYou, we offer a wide variety of available finishes, in order to ensure you are able to select the perfect material that suits your use cases. If you'd like an opaque finish and background, we would recommend you print on our removable white vinyl material. This allows you to have a white or colored background, printed on a thick white vinyl. If you prefer a translucent finish on a clear background, we also offer a clear removable vinyl material. This is perfect for situations where you'd like more of a see-through finish (for example, if you'd like to showcase the product in your jar that is behind your labels). If you would like to find out some additional info on our variety of materials, you can check out this blog post!
Related Blog Posts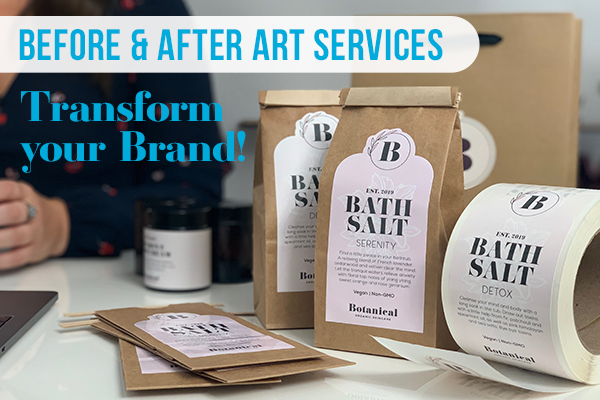 Before and After Art Services
Take a peek inside the world of art services and transforming your brand!