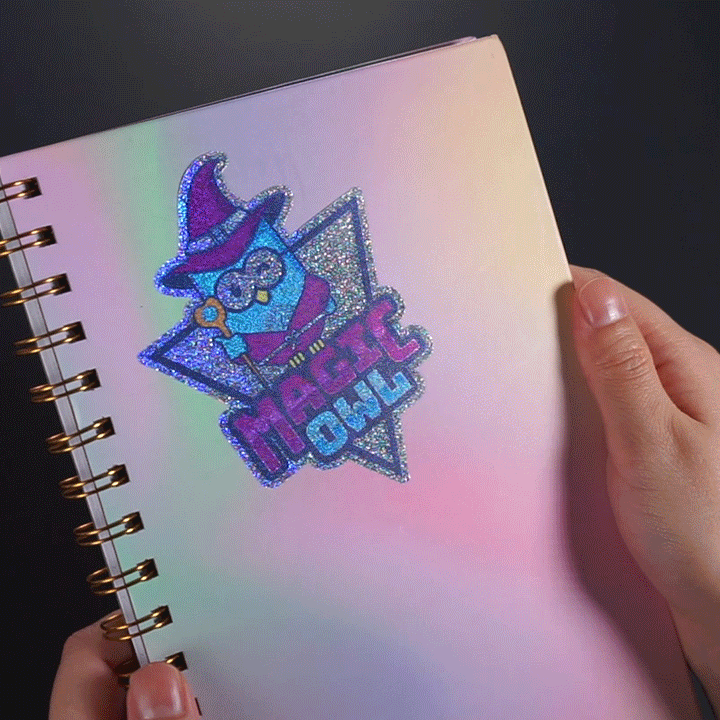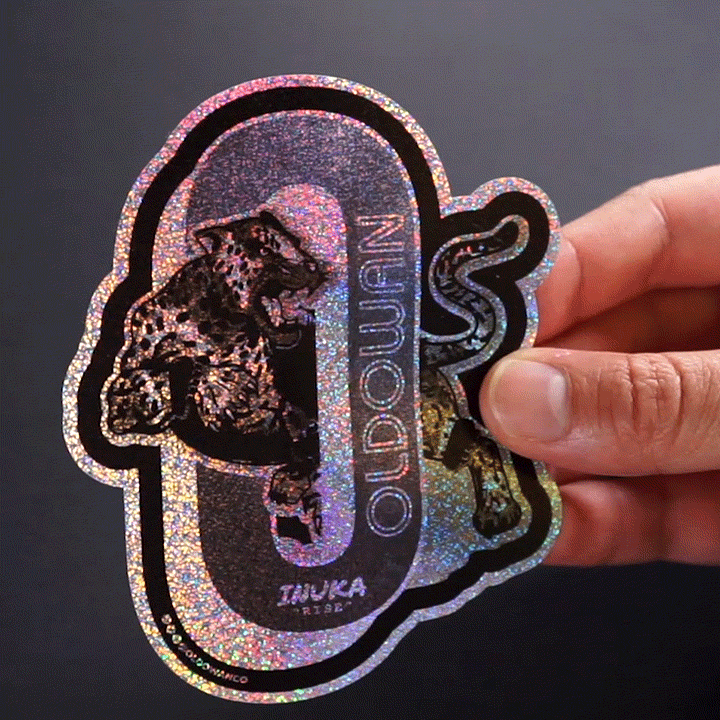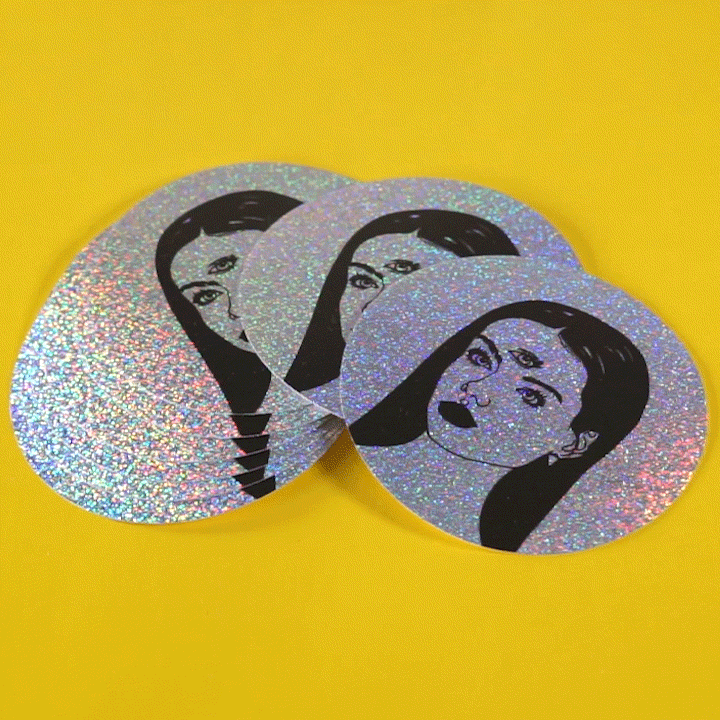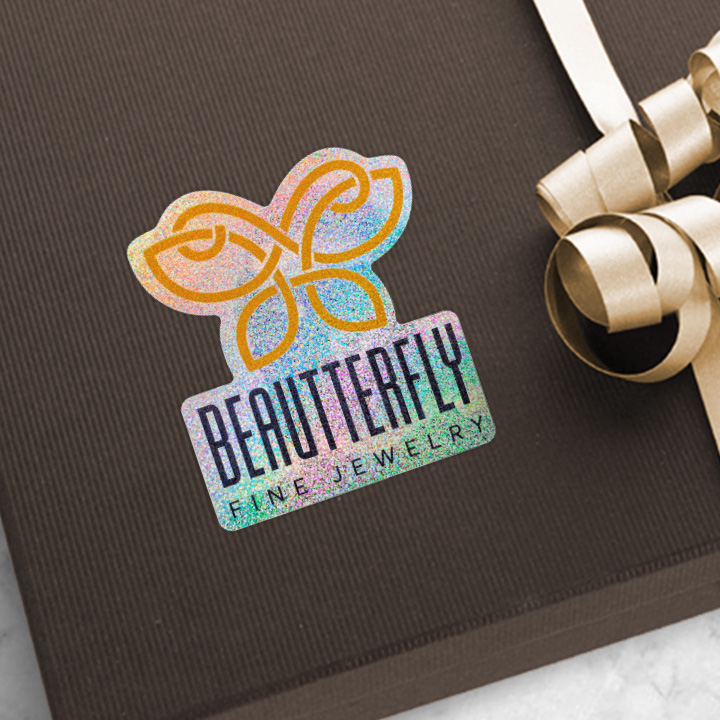 StickerYou's custom glitter stickers are made with premium holographic glitter vinyl and permanent outdoor-friendly adhesive. Make your artwork sparkle today with our die-cut glitter stickers. These die-cut stickers are ideal for branding, giveaways or just to impress your friends or audience.
Learn More
Learn More
25 Stickers

50 Stickers

100 Stickers

200 Stickers

300 Stickers

500 Stickers

1000 Stickers

2000 Stickers
Custom Quantity
More About Glitter Stickers
Our glitter die-cut stickers certainly sparkle above the competition! These stickers are extremely unique created with a combination of holographic glitter sparkle material, and matte printing. The end result is truly mind blowing and something we are very proud off. These amazing stickers are digitally die-cut to fit the shape of your artwork on UV coated material to reduce fading. These stickers are great as giveaways at events, as novelty items or as branded swag. Once applied to a surface they are very durable and can be certainly used outdoors with a 3-5 year outdoor life expectancy due to their UV coating and permanent adhesive. If you are looking for a die-cut sticker and your artwork has any transparent areas these stickers may be perfect for you. Any transparencies in your artwork will show the glitter holographic material once the sticker is printed.
Frequently Asked Questions:
Q: How do I prepare my files when printing glitter die-cut stickers?
A: When preparing your artwork files for printing a glitter die-cut sticker, the most important consideration is ensuring that your artwork has transparent areas. Transparent areas will show as transparent when the artwork is printed. You also have to ensure that you save your artwork in a file format which supports transparencies such as a PNG. JPEGs and GIFs, for example, do not support transparencies.
Q: How can I ensure that my artwork has transparent areas?
A: It is best to preview your artwork in a program which can visually show you transparent areas. Some programs will show backgrounds as checkerboards, thus any area where you see a checker board is transparent.
Q: These stickers are permanent, will they damage a surface if I try to remove them?
A: Depending on the surface they were applied to, it is possible that the surface may be damaged. Most surfaces that have been painted may be damaged when trying to remove a permanent die-cut sticker. Examples of such surfaces are laminates and walls. It may be possible to remove permanent stickers from lacquered / bake-dried surfaces such as car paint, however we do not guarantee that the surface will not be damaged.
Q: Are these glitter die-cut stickers water, dishwasher and freezer safe?
A: These stickers are certainly freezer safe and water repellant. They will also withstand dishwasher use die to their permanent adhesive. They are not recommended for use on fabrics and as such should not be put through a washer / dryer.
Q: Are these stickers microwave safe?
A: No, the glitter stickers are not microwave safe. The glitter stickers are made from matelized glitter flake material which means they will react negatively to the radiation present within a microwave. Putting glitter stickers in a microwave may damage both the sticker and the microwave as well as potentially cause a fire.
Product Features
100% Satisfaction Guaranteed
Durable, Strong Adhesive
Waterproof
Dishwasher Safe
Any Size, Any Shape
No Set-Up Fees
Oil Resistant
---
Reviews (4060)

6/29/2020
Was everything we asked for
Was everything we asked for

6/29/2020
great product, great service and great prices
I loved how easy it was to customize my stickers online not just how I wanted them to look but the way I was able to design them to fit my budget and definitely appreciated the discount, also if I want to go back and order more they already have it saved so it makes it that much easier to buy again.

6/29/2020
Awesome Experience
AMAZING customer service - huge shoutout to Kimberley. Awesome experience working with her!

6/27/2020
Had the smaller 1" size
Had the smaller 1" size rpund stickers that I needed. Order arrived within just a few days and was perfect. Will use them again.

6/27/2020
Excellent, high quality product!
Excellent, high quality product!