Clear Stickers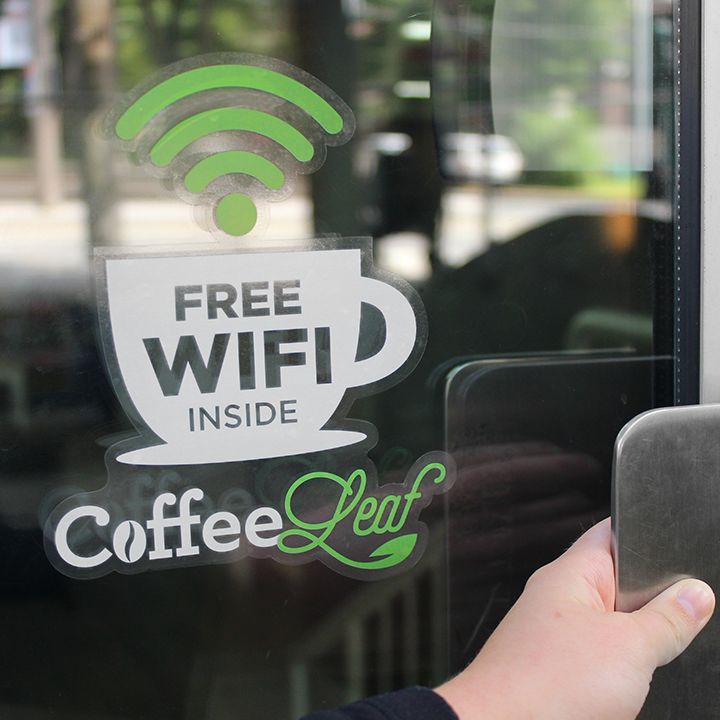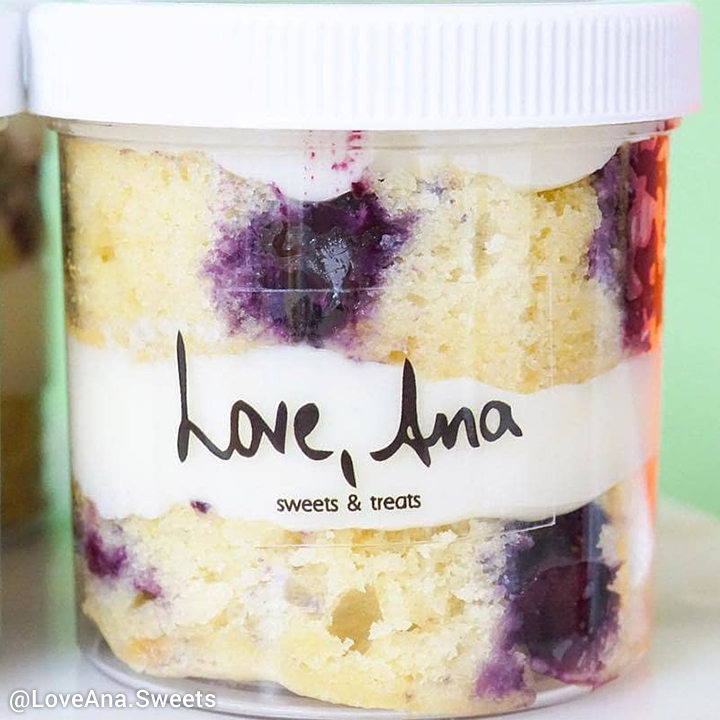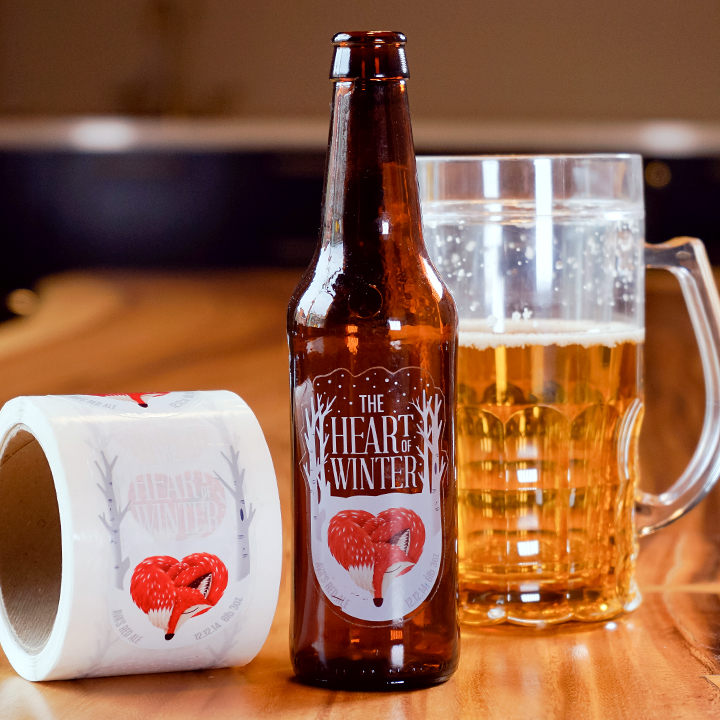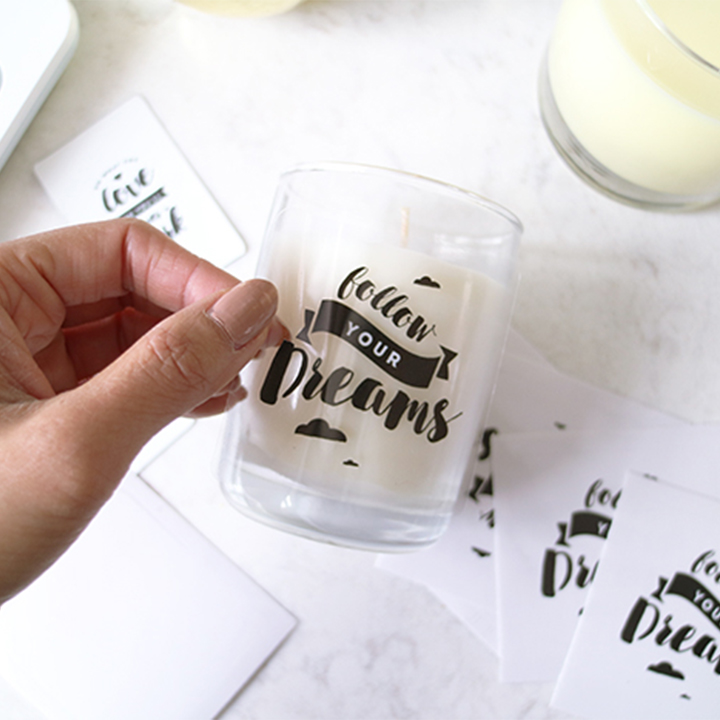 Promote your business, window signage, or next big event with StickerYou's Clear Stickers! Choose front or back adhesive stickers to stick on windows for signage. Clear Stickers are printed with white ink and UV coated for more abrasion resistance and waterproof durability.
Product Features
100% Satisfaction Guaranteed
Removable Without Residue
You may also like
More About Clear Stickers
Whether you need to move it or keep it stuck, StickerYou has a wide variety of customizable clear sticker options to let your brand's unique logo be front and centre and let your product shine through. Custom stickers with a clear backing are a great idea way to highlight any product or gift. They allow you to highlight your product in a unique way without ever compromising style.

We also think they make for interesting decorative tools for around the home, special events, and as gifts! Clear stickers are also a fantastic idea for any window-facing business. Customize your clear stickers with business logos, upcoming promos and sales, wifi passwords, or any information you need your clientele to see. Best of all, white ink prints beautifully vibrant on clear vinyl, so any design or logo you have that uses white is guaranteed to be noticed. Our clear stickers can be printed either front or back facing (which makes them terrific for mirrored surfaces as well), in any size or any shape. All our clear stickers are easily removable without residue, which means you can stick them anywhere anytime that's convenient for you. Next time you think custom, think clearly – with custom clear stickers from StickerYou.
Frequently Asked Questions:
Q: How many clear stickers can I order?

A: That's totally up to you! Our clear stickers have no minimum order quantity, so you can order as little as a single page. You can also select whichever format works best for you, whether it's kiss-cut singles, die-cut pages, or rolls! This allows you to see how your design, logo, or artwork will appear in different formats, so you can make an educated decision. As a general guideline, the more clear stickers you order, the more cost effective it will be, so feel free to stock up!

Q: I need to order a large amount of clear stickers, which option should I choose?
A: This all depends on what your end use will be. If you're going to hand them out at an event, or give them away to people, roll labels are perfect for this. You can simply peel or rip them right off the roll and hand them out as you please. You could also create individual clear sticker cutouts of your logo or design to hand out as sticker singles. Lastly, if you're planning to use them at home or for packaging, and aren't ordering a ton (250 or less), your best option is most likely clear sticker sheets.

Q: How do I know how many clear stickers will fit on a die-cut sticker page?
A: We print our clear stickers on a standard 8.5x11" sheet, so when you upload your image or design to our Sticker Maker, you'll have the ability to choose your desired size. Once you do this, our system will calculate how many you can fit per clear sticker sheet.

Q: What is the difference between front and back adhesive?
A: If you're looking to put your custom clear stickers on the outside of a window, glass, or any surface, you should select "back adhesive" when making your stickers. This means that the adhesive will be on the backside of your design, so it will stick to the outside of your desired surface. On the contrary, if you'd like your clear stickers to go on the inside of a window or glass, ensure you select "front-adhesive", so the adhesive is on the front of the sticker and will be applied inside to face outwards.

Note: when designing your sticker, if you're using front-adhesive format, there is no need to flip your artwork prior to uploading. Our Sticker Maker will do this for you!
Related Blog Posts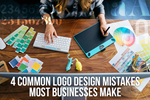 4 Common Logo Design Mistakes Most Businesses Make
Our Art Design Services team shares the common mistakes businesses make when they're creating a custom logo for their brand
Reviews
Awesome quality! perfect!!!
Love this place!!! Our labels were made and shipped pretty fast! I don't think I'll ever go anywhere else!!
Good quality very impressed .
Thank you so much! Stickers look great and the service was easy and perfect. Soon-to-be repeated customer here!
I am making:
Same design printed on pages, rolls or hand-outs
Same design printed on pages, rolls or hand-outs
More than one design on a page
More than one design on a page