Eco-Safe Paper Roll Labels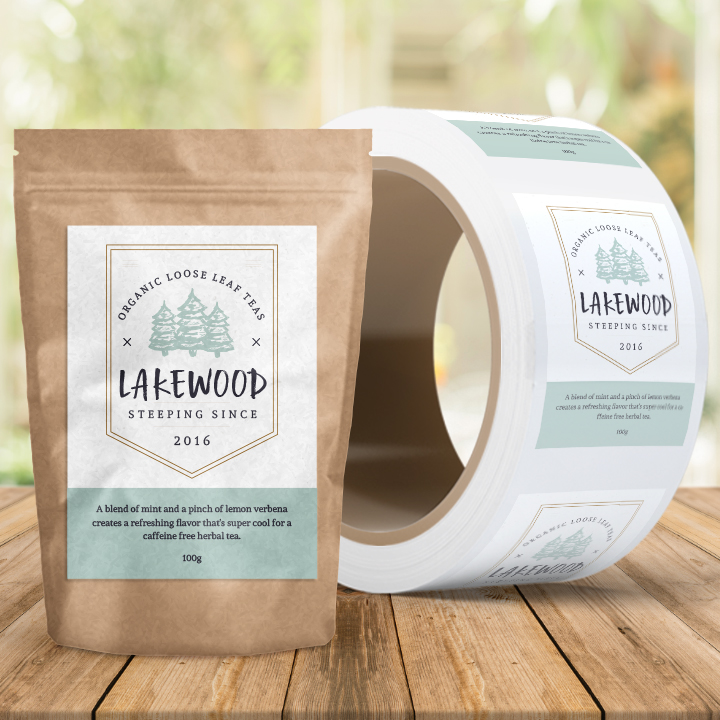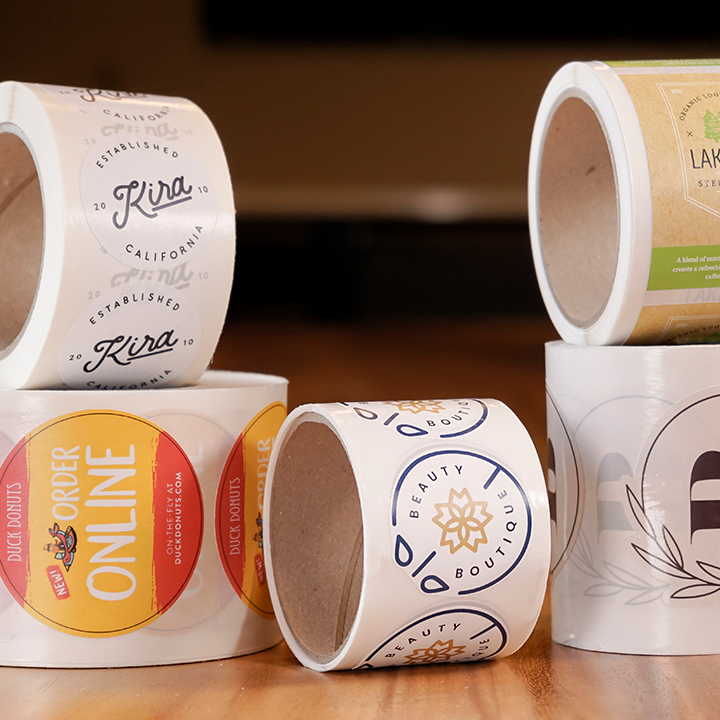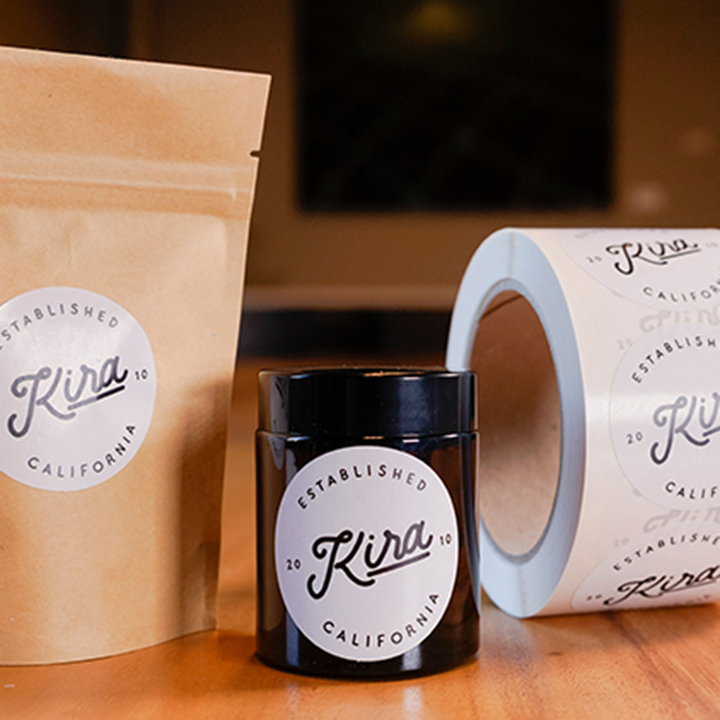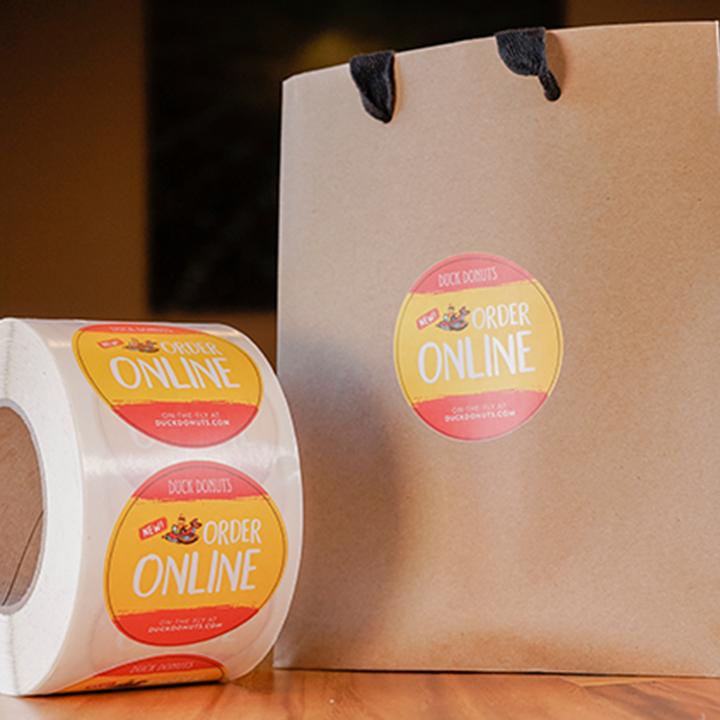 Eco-Safe Roll Labels are excellent for those wishing to minimize the impact on the environment while still using a high quality permanent paper label. Our lowest environmental impact labels are fully made from paper. The liner is also paper, however it is treated with silicone to ensure easy application.
Learn More
Learn More
250 Labels

500 Labels

1000 Labels

2000 Labels

3000 Labels

4000 Labels

5000 Labels

7500 Labels

10000 Labels
Custom Quantity
More About "Eco-Safe" Paper Roll Labels
When your product requires a natural look and if your brand is concerned about environmental impact, our "Eco-Safe" Paper Roll Labels are a great option. These labels use a Paper Face Stock and a Siliconized Paper Liner. The Siliconized Paper Liner ensures the labels can be easily applied through both machine application or hand application. The Paper face stock has a natural look while still offering excellent brightness and natural whites making your logo, graphics and text really stand out. The label is a premium 2.7 mil paper with high quality permanent adhesive. You can order the labels in small quantities, as little as 250 and our printing process allows you to order the labels in any shape and size, including intricate die cut designs at no extra cost.
Want to compare packaging label materials? View our Packaging Labels Product Quality Chart.


Frequently Asked Questions:
Q: Why are these labels 'greener' than traditional labels or stickers?
A: These labels are made from paper pulp and such bio-degrade naturally. The liner on the other hand is made from paper treated with a Silicone coating. Silicone is very stable and does not release harmful chemicals when disposed. The labels also do not have any form of lamination which makes them biodegrade much more easily.

Q: Can I use these labels on products that will come in contact with water?
A: Yes, our labels are specifically designed to withstand short term contact with water. We have even tested our labels on wine bottles submerged in an ice bucket for 12 hours and they do not disintegrate and dry cleanly.

Q: How thick are these labels?
A: The labels are made from 2.7mil paper face stock while the liner is a 2.4mil paper.

Q: How permanent are these labels?
A: These labels come with a premium permanent adhesive. When applied on most products they will not be removable and will tear if removal is attempted.

Q: Are these labels dishwasher safe?
A: Even though these labels will withstand short term exposure to water they are not meant for repeated exposure to water or high-pressure water jets and as such are not a good fit for applications that will require dishwashing. They are also not suitable for applications that may expose them to oils.

Q: Are these labels freezer safe?
A: These labels are most certainly freezer safe. They are certified for both room temperature application with freezer storage as well as direct application to frozen products. They are certified for applications down to -20°F / -29°C.

Q: Are these labels Prop 65 Compliant?
A: Yes, these labels are California Proposition Compliant and they do not contain any chemicals which would be considered carcinogenic as defined by Prop65 legislation.

Q: Are these labels certified for food contact?
A: These labels are certified to be safe for use on food-grade packaging. They are printing with food-safe toner and do not contain any chemicals which would prevent them to be used on food packaging. Due to the type of adhesive used however, they should not be used for direct food applications such as stickers on fruit and/or vegetables.

Q: What are some common applications for these labels?
A: These labels are appropriate for any application which will not require the label to come in contact with water or oil. A common application may include cosmetics, beauty products, general-purpose packaging as well as other application where paper label durability is not the primary concern.
Product Features
100% Satisfaction Guaranteed
Durable, Strong Adhesive
Microwave Safe
Any Size, Any Shape
Minimum Order Quantity
No Set-Up Fees
Writable with Pencil, Pen or Marker
---
Reviews (11)

6/22/2020

6/15/2020
Almost
These were close ... but not a 100% win for our needs. The quality is there and they are well done - we will go vinyl next time.

6/6/2020

Leighton D.
Verified Buyer
6/1/2020

5/25/2020
Quality product
I was very satisfied with the quality of the sticker and production time. It actually arrived Arrived ahead of schedule and I was able to complete my project in a timely manner