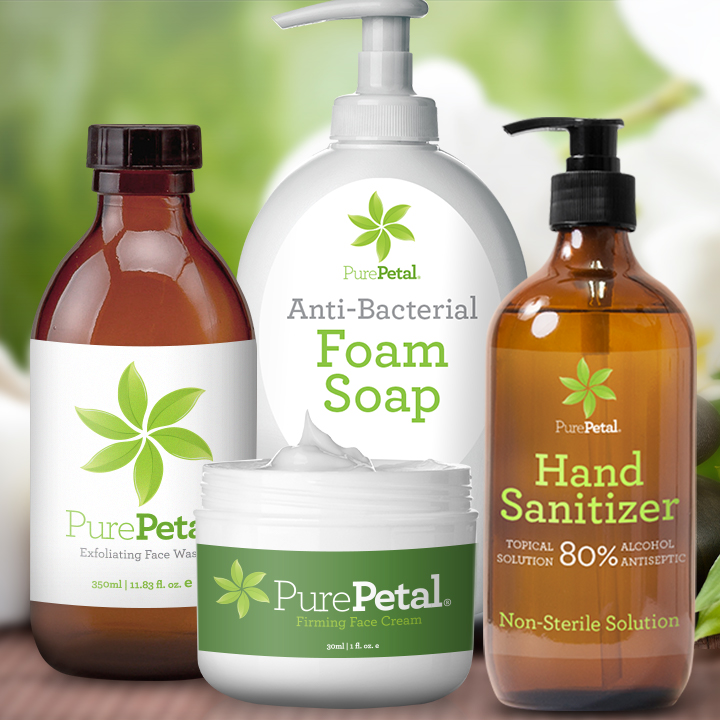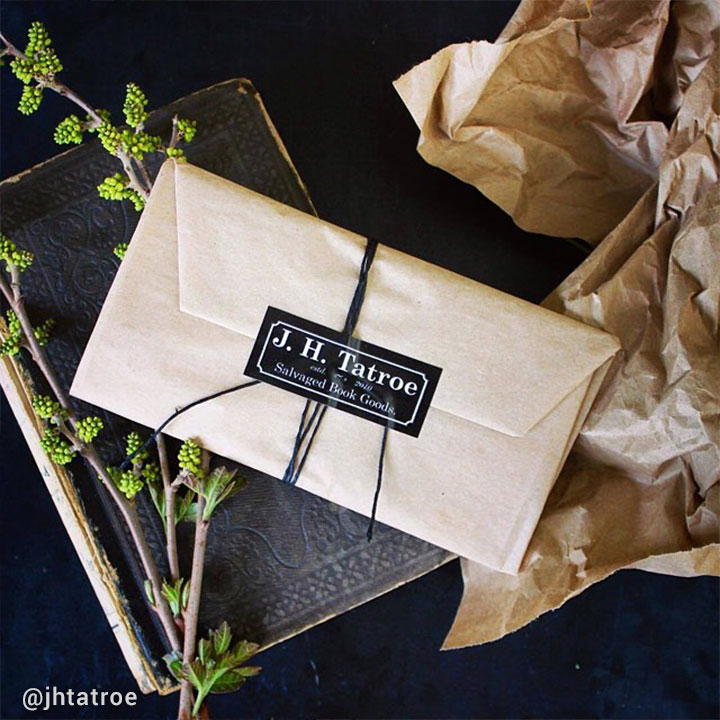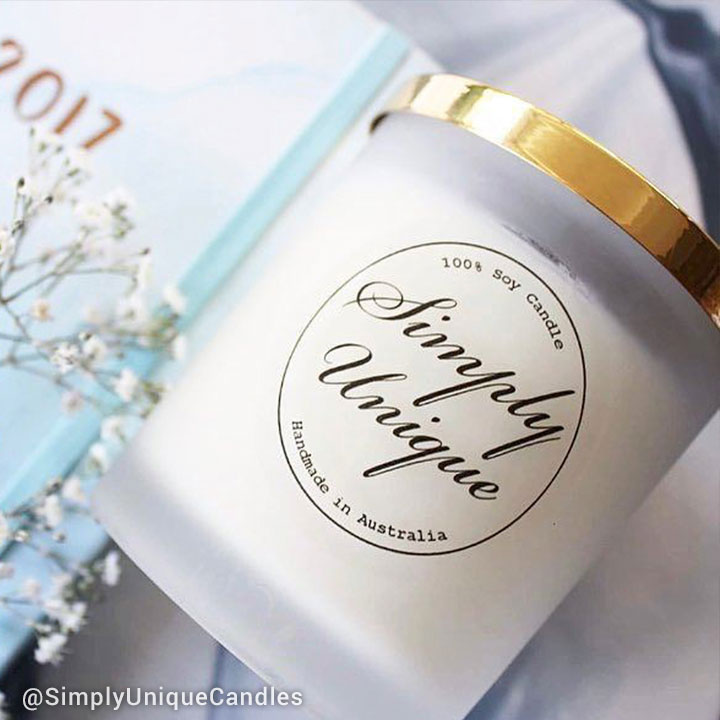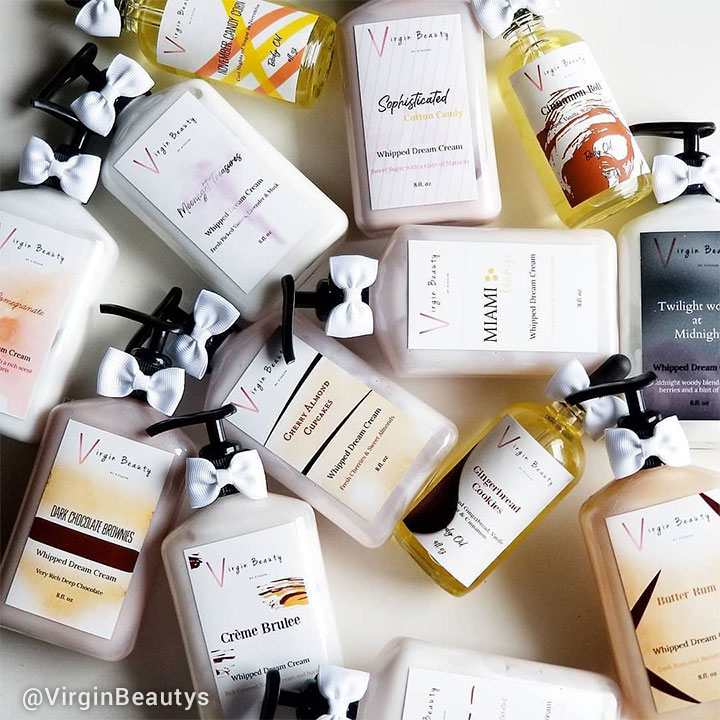 Make custom labels in any shape, size, or quantity you need! StickerYou's Sticker Editor allows you to make labels in any shape, to the exact 0.1" in size. Make your labels by uploading your own artwork, and adding any text, background colors to suit your every need.
Learn More
Learn More
20 Labels (1 Page)

40 Labels (2 Pages)

60 Labels (3 Pages)

80 Labels (4 Pages)

100 Labels (5 Pages)

160 Labels (8 Pages)

200 Labels (10 Pages)

500 Labels (25 Pages)

1000 Labels (50 Pages)
Custom Quantity
More About Custom Labels
Make the best custom labels here for all your labeling needs. Whether you're looking for product packaging, personalized gifts, name tags, food labels, bottle labels, ID labels, or return labels, you can personalize them all with the help of StickerYou personalized labels!

With our Sticker Maker you can make custom labels the precise size you need them for. We also have a variety of templates that you can leverage for unique, personalized labels. For example, using our text tool you can make ID labels for your phone, laptop, sunglasses, or iPad including your phone number, name, or email. If they ever get lost, you can ensure a safe return. You can upload your own custom artwork, or browse through our extensive image gallery to create a design online. If you need a design created or tweaked, we also have a full art and design team! We can get you a quote and digital proof free of charge, or we can help you set up an order and place it in your cart.

Our labels can be made in clear or white vinyl, and with customization, you can make them to fit the jar or container you want to use. When planning your wedding, make your labels for everything from the wedding invitations, wine labels for the tables, seating charts, or thank you stickers!
Our custom labels are made with high quality, glossy vinyl material. If you'd like a solid background behind the design of your custom labels, your best bet would be to select white vinyl. Alternatively, if you'd like a transparent background, or your artwork uses white ink the design, you should select clear vinyl. Choose from a variety of different shapes from round labels, hearts, squares, or fancy shaped. You can even have the die-cut contour around the shape of your design!
Frequently Asked Questions:
Q: How many custom labels can I order?
A: As many as you'd like! Our personalized labels have no order minimums - this allows you to see how your logo or design will appear on different custom label materials, and will allow you to experiment with label variations. You can also order them in whatever format works best for you, whether it be die-cut, kiss-cut, or pages. As a guideline, the more custom labels you order, the more cost effective the overall amount will be. This means that as you order more, you save more, so feel free to stock up!

Q: I need to order a large amount of customized labels, which option should I select?
A: This all depends on what you'll be using them for! If you're going to be using these custom labels for packaging or branding, your best bet is to order them on a roll. This is due to the fact that in higher quantities, rolls are definitely the most cost effective option. If you're planning on ordering a smaller amount (generally less than 250), your best option would be to order them on custom label pages.

Q: How many images will fit on a custom labels page?
A: There really is no set amount! Depending on the size and quantity of labels you want on your personalized page, the amount is up to you! We use a standard 8.5x11" sized sheet, so when your artwork is uploaded to our Sticker Maker, you'll have the ability to change the final size and placement of the labels on your custom made labels sheet. You can make them smaller if you'd like to fit as many as possible, or larger if you'd prefer a few per sheet. You can also make some smaller and others larger to experiment size and see which work best for you!

Q: So I got my custom labels, now what should I use them for?
A: Personalized labels are great for a huge variety of use cases. Most people who order custom labels use them for some sort of packaging of branding initiative. Whether it's wraparound labels for jars and cans, or rectangular labels for craft breweries, there's no denying that our custom labels are the perfect easy solution for all of your product branding needs. Custom labels are also great for crafts and DIY's, and are a great accessory to gifts and decor. Your customized labels can be applied to any smooth service, and will remain stuck for years - it's time to get creative!
Product Features
Writable with Permanent Marker
100% Satisfaction Guaranteed
No Minimums
Removable Without Residue
Waterproof
Microwave Safe
Dishwasher Safe
Any Size, Any Shape
---
Reviews (1069)

Deborah S.
Verified Buyer
6/29/2020
Great product
I love these labels. Third time I have ordered. Great quality.

6/28/2020
Quality labels. easy to use.
Quality labels. easy to use. Text is clear/image is clear. Love the flexibility of different labels on one sheet!

6/27/2020
I love STICKERYOU So Much!
I'm a new business owner, and this has been SUCH a God send for me! Thank you all so much!

6/25/2020
Amazing quality. Fast shipping. Will
Amazing quality. Fast shipping. Will definitely order again soon!

6/25/2020
Perfect labels for my products
Perfect labels for my products always