Inspire and Sell - Temporary Tattoos
Below are a couple of great examples of how temporary tattoos can take your clients event to the next level. This is marketing material that you can use to inspire your clients.
Marathon's
Marathon's offer a great opportunity in the promotional space. One of the most popular products for these events are temporary tattoos. With StickerYou, you have the ability to custom create a number of great temporary tattoos that can be used by your client. For a charity marathon, you can create a full sheet of tattoos with the marathons logo so that each runner can proudly display their support for the cause while they compete. Another great option is to use our tattoos to create each participants runners number. This is a new and unique solution that allows each runner to tattoo their participant number to their arm and since our tattoos are fully waterproof they become an even better solution for triathlons.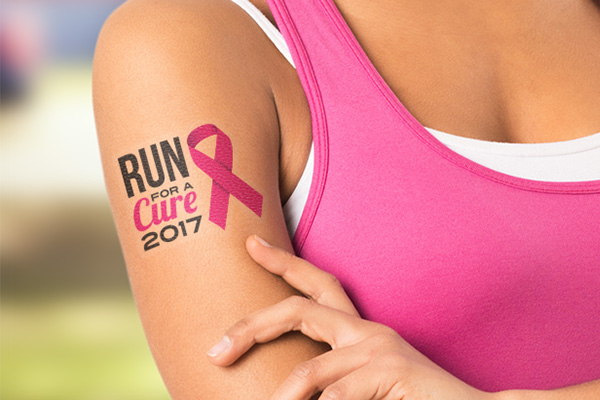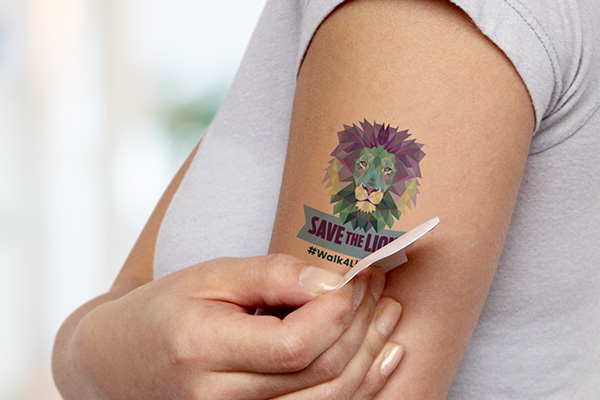 Festivals
Music festivals are a staple of the summer and temporary tattoos are a great way for your clients to promote their brand. With StickerYou you can work with your client and pick from a number of great and unique temporary tattoos. One great option is our speciality tattoos. This option is perfect for music festivals as it allows for special effects such as metallic, glitter, glow in the dark or an invisible (premium) adhesive finish. Another great option is our sheet based product which would allow you to create variable designs and numbering.