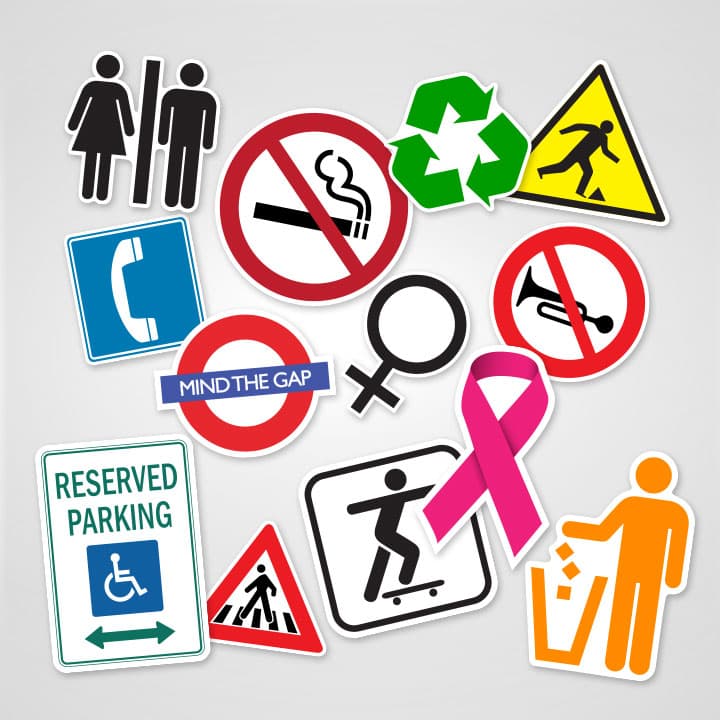 Sign and symbol stickers. Everything from no smoking signs to biohazard and peace sign stickers. If you can't find the right sign you can create your own removable, vinyl die-cut stickers right here at StickerYou!
$9.99
for 1 page of stickers
Learn More
Learn More
Reviews (6892)

1/14/2022
Amazing quality stickers, they checked in with me and everything. I would most definitely buy from this company again. I'm very satisfied.

1/13/2022

1/11/2022
Easy to use, good quality, looks great and effortless to communicate

1/10/2022
They turned out really good!!! Easy application and removal.

1/9/2022
The only criticism is that the stickers I created had transparency on them, and I was hoping those parts would be see through. However all the transparent parts of the image ended up being white.