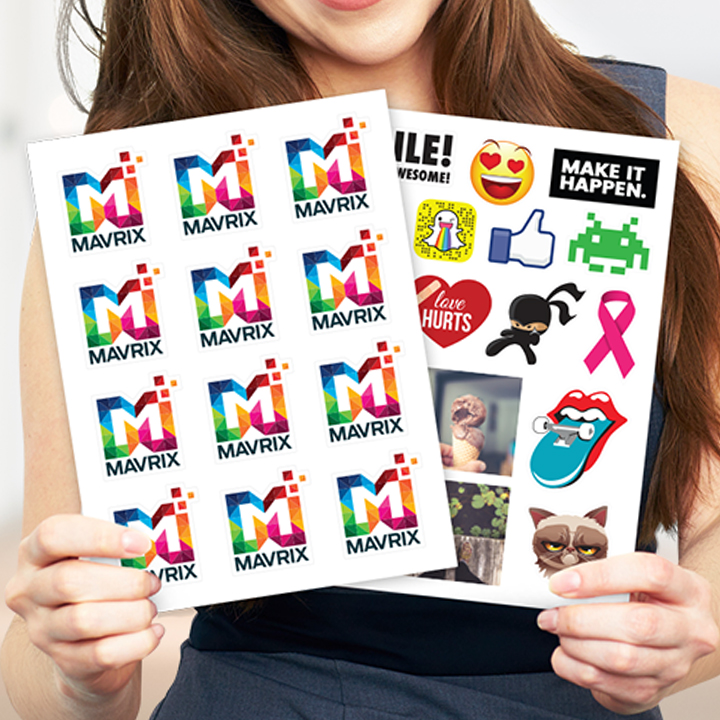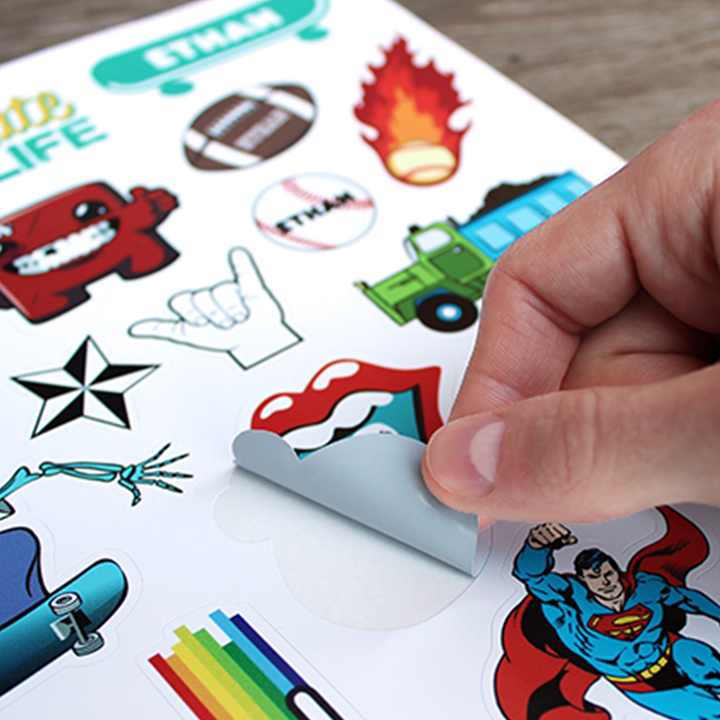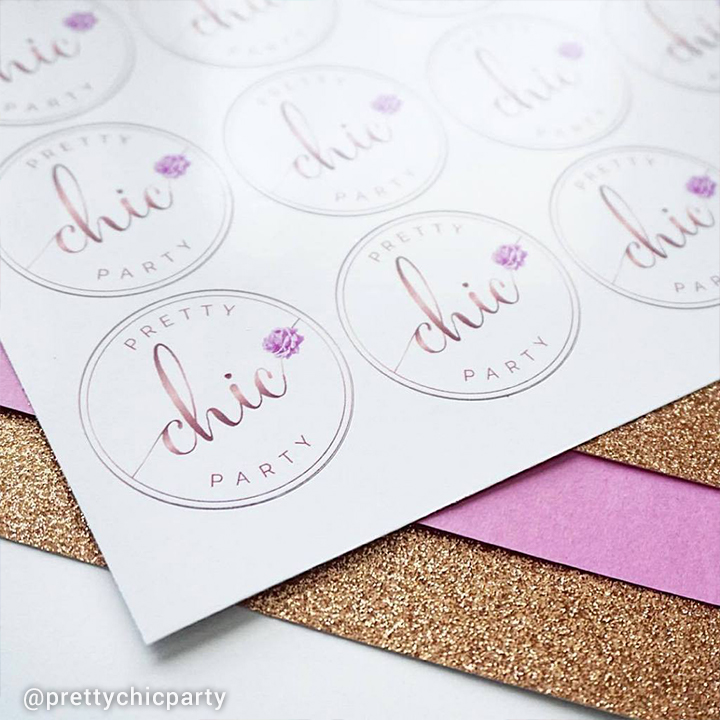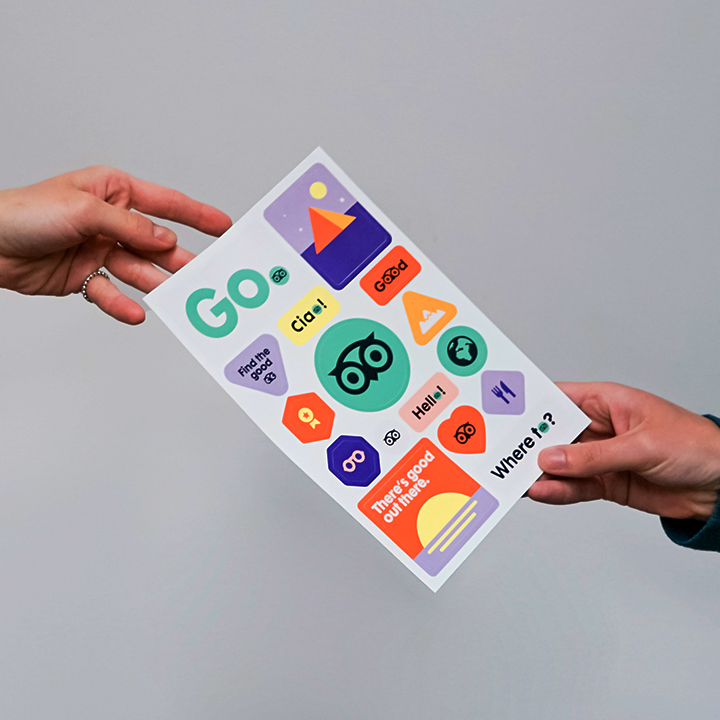 Make die-cut sticker pages with high quality custom die-cut vinyl stickers in any size, shape, and quantity you need. Our easy proprietary PageMaker online technology allows endless customization, precise die-cut shapes to match any design, and multiple designs on the same sticker page.
Learn More
Learn More
20 Stickers (1 Page)

40 Stickers (2 Pages)

60 Stickers (3 Pages)

80 Stickers (4 Pages)

100 Stickers (5 Pages)

160 Stickers (8 Pages)

200 Stickers (10 Pages)

500 Stickers (25 Pages)

1000 Stickers (50 Pages)
Custom Quantity
More About Die-Cut Sticker Pages
Easily design and create custom sticker sheets in any shape and size with no minimum quantity. StickerYou's sticker pages can have the same design or multiple designs on one page and with our proprietary PageMaker technology, the customization options are endless. This makes each custom sticker page one of a kind and very affordable if you want to combine designs.
Create pages in the exact shape to match your design and in any size, exact to 0.1" in measurement. Upload your image, logo or choose from thousands of images and custom sticker templates which you can then customize online and see your designs come to life! You can make high quality custom die-cut stickers for your laptop, notebook or create branded corporate gifts or fun custom sticker sheets for your kids with their favorite characters. Create a custom sticker page with all your favorite vacation photos or photos of your family or pets!
All of our custom die-cut sticker pages are printed only on white or clear vinyl material using top quality inks, and our precise cutting ensures you can easily peel the sticker from the page backing. Our custom sticker pages are excellent quality, they're even waterproof, weather-resistant as well as dishwasher and microwave safe. We also offer removable and permanent adhesive for a wide variety of applications.
StickerYou is a leader in innovative technology and custom sticker printing. We have a passion for empowering you to get your perfect sticker to bring your business to life, or inspire your own personal expression and joy!


Frequently Asked Questions:
Q: How many custom sticker sheets can I order?
A: As little or as many as you'd like! We have absolutely no minimums when it comes to ordering custom sticker sheets. This means you can order as little as one single sheet, or thousands if you'd like. Thanks to our advanced digital printing and die-cutting technology, we're able to accomodate all order sizes. If you're a small business, you have the option of ordering small amounts of sticker pages for your products or branding. This is great if you have a wide variety of products that you need to brand, but would like different artwork or text on each page. You also have the option of printing different designs and sizes on a single page, allowing you to test different sticker sizes, shapes, or colors on the same sheet. Keep in mind, the more custom sticker pages you order, the lower the price will be for each page, meaning that the more you order, the more you save. It's never a bad idea to stock up!

Q: If I need to order a large amount of sticker, what is the best option for me?
A: Custom sticker pages are a great, affordable way of stocking up on your stickers. As you order more pages, you pay less, allowing the cost of your pages to scale in bulk according to how many total pages you're ordering (regardless of the number of different art designs or sizes you have). However, if you'd like a very large amount of custom stickers (generally over 250), roll labels are also a great option. If you'd like assistance with figuring out what product is best for you to order, you can contact our sales team at [email protected] - we can give you a free quote or order assistance at any time.

Q: Can my custom sticker pages have a clear backing?
A: Yes they can! We are able to print custom sticker pages on clear removable vinyl, allowing you to have a clear backing. This product is great for windows and glass surfaces, as these stickers don't obstruct light from passing through, and are semi-transparent. If you're looking for an opaque sticker page, with a white or colored background, you should print your custom sticker pages on white removable vinyl.

Q: How many stickers will fit on a custom sticker page?
A: That all depends on the final size of the stickers you create. For example, if you print a page of 2x2" stickers, you can fit 20-up per page. The larger you make the stickers on your custom sticker page, the less that will fit per page. As you make your order online in the Sticker Maker, you can see how many will fit per page, and you can play around with different sizes until you fit as many as you'd like. You also have the option of designing a completely custom page, with different sizes and shapes laid out on the same sheet.

Q: How can I make my own custom sticker pages on your site?
You can get started by heading over to our Sticker Maker. From there, you'll be asked a series of questions that will determine the best product for you. After you select your product, you can either upload your own artwork, or create your own custom design online using our editing tools and image assets. The final step is to select the size, quantity, and material you'd like. Once you do this, we'll print and ship your custom sticker pages directly to your storefront!

Q: What does "removable" adhesive mean?
A: Great question! The excellent thing about our adhesive is that it can be removed from a surface without leaving any residue behind, or damaging the surface it was applied to. This means you can apply your custom sticker sheets to whatever surface you'd like, without worrying about how you're going to remove them or leaving any damage behind. From windows to walls, phones and laptops, there's no limit to your creative expression with our removable vinyl!
Product Features
Writable with Permanent Marker
100% Satisfaction Guaranteed
No Minimums
Removable Without Residue
Waterproof
Microwave Safe
Dishwasher Safe
Any Size, Any Shape
Reviews (4189)

Delaney B.
Verified Buyer
8/5/2020
My order was received a
My order was received a few days late, but it was worth the wait! They look amazing, and I can't wait to give them to my group!

Chelsea D.
Verified Buyer
8/5/2020
Affordable and exactly what I
Affordable and exactly what I had in mind! Great service

8/5/2020
Love my stickers!!!!
Such a great website! Stickers come fast and they're perfect!!

Letravian K.
Verified Buyer
8/5/2020
Gets the job done! They
Gets the job done! They worked perfect for my lemonade bottles!

8/5/2020