Food & Drink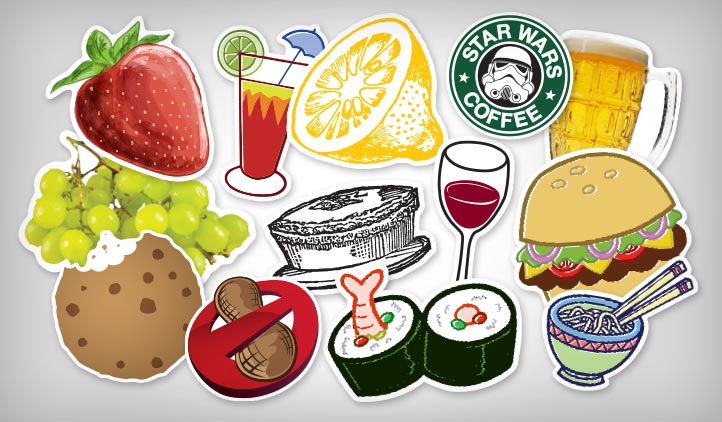 You'll go bananas when you see the wide variety of food & drink stickers here at StickerYou! Perfect for decorating tables for parties, weddings , or events, as stickers for kids walls, decorating lunch boxes, and more.
Product Features
Writable with Permanent Marker
100% Satisfaction Guaranteed
Removable Without Residue
More About Food & Drink Stickers
Find all your favorite foods and beverage stickers right here! Use stickers like strawberries, apples, oranges, or indulge and go for ice cream, pie, or cupcake stickers. If you're having a party, make labels to match the theme of your event. You can include cupcake icons on your labels for baking parties, or wine icons for wine tasting event and other parties and events. Make the stickers from the start of your event use them for invitations, as sticker seals, party favors, save the date stickers, guest name tags, all the way to the thank you stickers! Make your own food and drink stickers just for fun, too! Decorate your fridge, use them for grocery lists, stick them on your computer, mugs, glasses for weddings, or home, even use them to help kids learn all their fruits and vegetables!
Our high quality, glossy vinyl material is weather resistant, and with bubble free material they will stick on most materials smoothly. When it comes time to remove them, they will come off clean leaving no messy residue behind. Design your food and drink stickers any shape like square, round, fancy, even heart stickers, or make them die cut to the image.