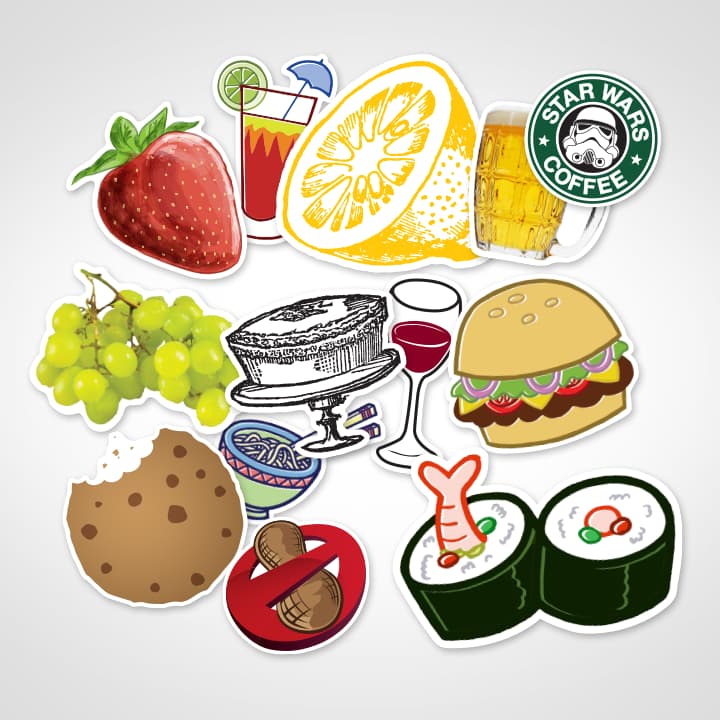 You'll go bananas when you see the wide variety of food & drink stickers here at StickerYou! Perfect for decorating tables for parties, weddings , or events, as stickers for kids walls, decorating lunch boxes, and more.
$9.99
for 1 page of stickers
Learn More
Learn More
Reviews (6745)

10/26/2021
I loved how easy it was to order a custom designed sticker and the outcome is awesome!

10/26/2021

10/26/2021
Product looked great,client very Happy.....will work agian with Sticker you

Elizabeth E.
Verified Buyer
10/26/2021
Second time using this company and they exceed expectations in price, process, delivery time & quality.

10/26/2021
Great product, great experience!