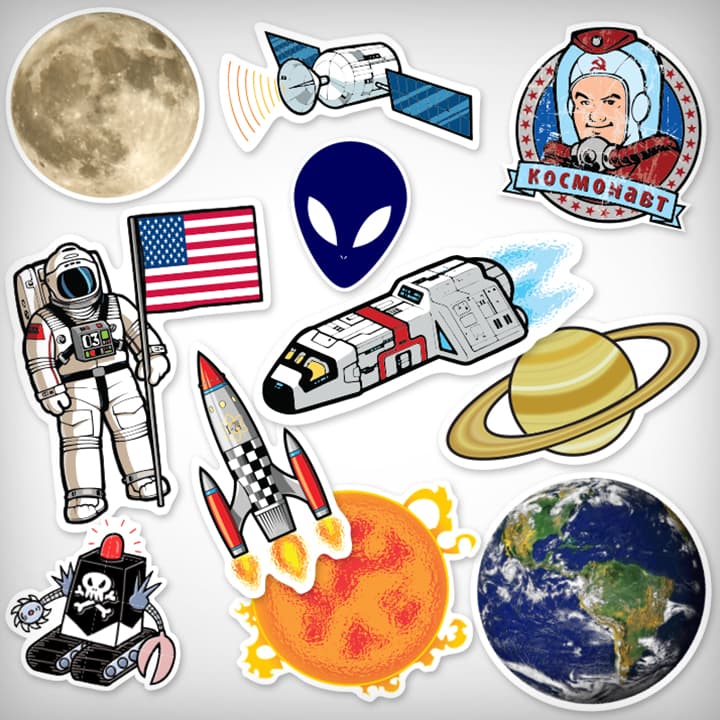 With StickerYou's space and scifi stickers you will feel like you're in a galaxy far, far away. With aliens, stars, planets, you can feel like you're out of this world from the comfort of your home!
$9.99
for 1 page of stickers
Learn More
Learn More
Reviews (7229)

Marveline B.
Verified Buyer
8/2/2022
Great!! God bless these guys!

8/2/2022
Easy to upload Fast turn around time Really good quality Sharp imagery Good money value

Rachael Q.
Verified Buyer
8/1/2022
The stickers are perfect, however they did not arrive until too late even though I paid for a rush order.

8/1/2022
Great product! I love them!

Caroline X.
Verified Buyer
7/28/2022
The sizes were hard to picture and I got them too big