Tattoo Art by Daniel Innes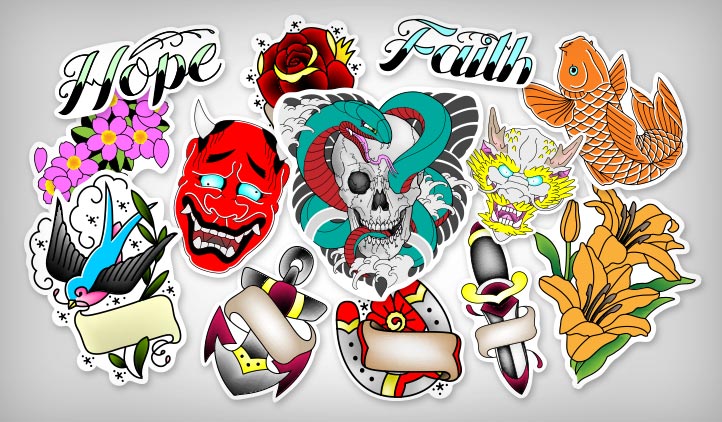 Daniel Innes is a popular Toronto-based tattoo artist. His designs reflect the Eastern arts as well as classic American tattoo designs. They make for great tattoo stickers so get yours today!
$9.99
for 1 page of stickers
Learn More
Learn More
Reviews (6903)

1/22/2022
I received my first order and wasn't so pleased and reached out to customer service. My order was less than $50 but they took it very seriously and rushed a new order out which was cut perfectly and free of charge!

1/19/2022
Great communication from seller. Quality work every time! My friends are happy!

1/19/2022
I am in love with my stickers! The shipping is fast.

1/19/2022
The product was absolutely awesome! I would say exactly what I ordered but the stickers ABSOLUTELY EXCEEDED expectations! Will be ordering again!

1/18/2022
Loved my stickers! Easy to apply and no problem adhering to the bottles.