Tattoo Art by Daniel Innes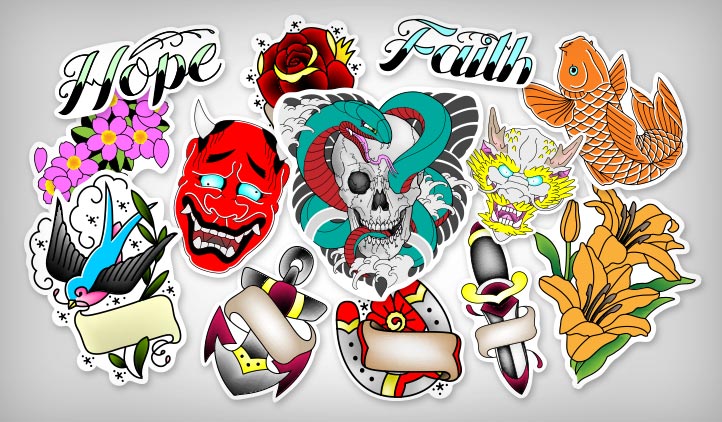 Daniel Innes is a popular Toronto-based tattoo artist. His designs reflect the Eastern arts as well as classic American tattoo designs. They make for great tattoo stickers so get yours today!
$9.99
for 1 page of stickers
Learn More
Learn More
Reviews (6656)

9/13/2021
I had a great experience again. It is nice how previous purchases are saved so that it is much easier to re-order.

9/13/2021
Awesome! Perfect and great quality. They worked with me on the design when a red flag was raised due to the size of the font.

Jessica A.
Verified Buyer
9/10/2021
Appreciate how prompt StickerYou was with a reprint of these items. They did a beautiful job and I'm satisfied with the result.

Phaedra C.
Verified Buyer
9/10/2021
Very easy to order, and the removable, round labels we order are high quality.

9/10/2021
Stickers arrived and are nice. I am happy with them! There are some 'lessons learned' for me since this was my first order which I will apply going forward. Really think through the design and get a 'proof' before pushing the "go" button (know exactly what you want to say on the label and why). Check spacing. Otherwise, process was super easy!