Baby Stickers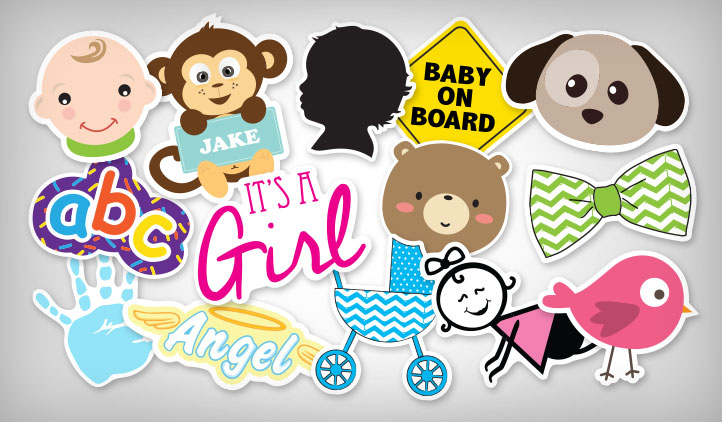 Whether it's to celebrate your new bundle of joy or to secure your baby's belongings, StickerYou's got your baby covered! Make "Baby on Board" stickers, safety stickers, even baby bottle stickers to make sure your baby items don't get lost.
Product Features
Writable with Permanent Marker
100% Satisfaction Guaranteed
Removable Without Residue
You may also like
More About Baby Stickers
Make baby stickers for your baby, or for gifts for friends. With baby names, make name labels for all their new, everyday items so they're easier to keep track of, all their clothes, and special food for them, too. If you keep their food in containers so they're readymade, you can make freezer labels on them and include the date, so you know when they were made and their best before date. Looking for baby shower ideas? Make stickers for gifts, party favors, include stickers in games, and for thank you notes. For all those stuffed animals, and other baby toys, make name labels and include your name, or phone number, for a safe return if ever lost. Know someone who just had a baby? For a special, unique gift, make them name labels including their newest additions name.
StickerYou's stickers are made of high quality, glossy vinyl material, and will stick strong on most material. You can make them any shape from round stickers, squares, hearts, or have them die cut to an image. Do you want to include text in your artwork, like the baby's name, or family name? You can either include it in the sticker as you're making it, or write it in when you're ready with a pen or marker!